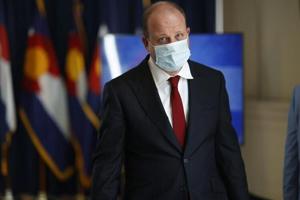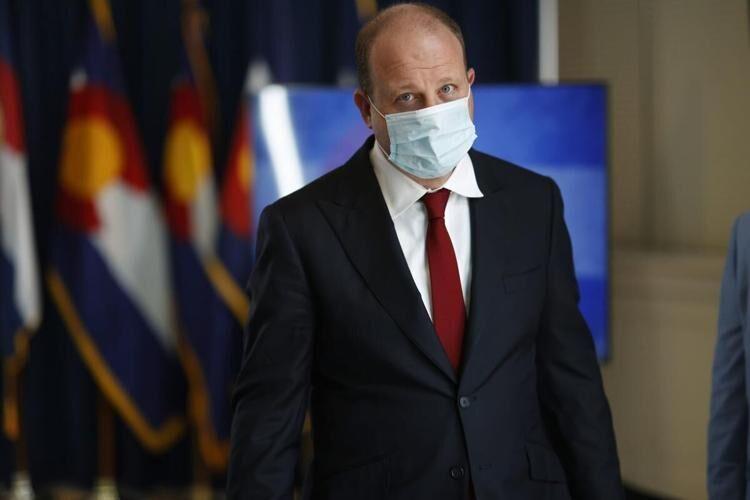 In a Friday afternoon press conference, Governor Jared Polis continued to encourage Coloradans to avoid interactions with people outside of their household unless absolutely necessary. He also delivered the news that around one in 49 Coloradans are contagious with COVID-19.
With an estimated population of 5.8 million people, that means that 118,000 Coloradans are contagious – roughly 2 percent.
Data currently shows that each infected person is contagious for 9 days on average.
"If you interact with five people a day, you've probably interacted with someone that's contagious with coronavirus," said Polis.
Polis urged extreme caution during interactions.
"Treat every interaction like that person is contagious with coronavirus."
Polis specifically mentioned drinks with friends and dinner parties as two problematic types of gatherings.
"If you don't live under the same roof […] the safest thing to do is avoiding seeing people other than absolutely necessary over the next few weeks," said Polis.
With Thanksgiving around the corner and surrounding dates expected to be the most heavily trafficked at Denver International Airport since March, many seem to still have plans to travel to see family. Polis strongly urges against this.
With one in 49 Coloradans contagious with COVID-19, a gathering of 10 people for Thanksgiving would now have a 20 percent chance that someone there is contagious with COVID-19. Given the extended nature of typical Thanksgiving gatherings and close proximity of events, spread would be highly likely if the virus is present.