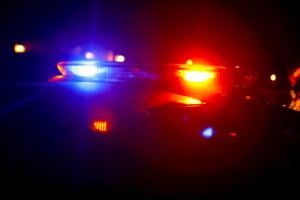 One person is still at large and two were arrested following a hit and run in southern Colorado Springs.
According to officials with the Colorado State Patrol, the crash happened on Interstate 25 at South Academy Boulevard around 2 p.m. Wednesday and involved two vehicles. One person was taken to the hospital on a precautionary basis as a result of the crash. The crash was cleaned up by 3:07 p.m. Troopers said that three people attempted to flee the scene of the crash. Two of those people have since been arrested, while the third is still at large.
According to a tweet from the El Paso County Sheriff's Office, the third suspect is a man wearing a red shirt and blue jeans. Officials with the sheriff's office request that those who see the suspect call law enforcement and avoid engaging with him. He may be armed with a handgun, troopers said.