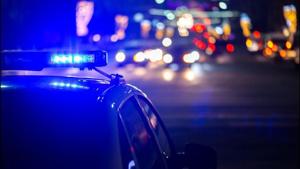 The two men who died after a shooting at The Citadel mall over the weekend were identified by Colorado Springs police on Wednesday.
The deaths of Jeremiah Brown, 20, and Matthew Westrich, 21, both of Colorado Springs, were ruled by the El Paso County Coroner's Office as homicides, police said. Police previously said that a fight outside the mall late Friday night might have led to the shooting.
Their deaths are the 15th and 16th homicides this year in the Springs, police said. There were five such deaths this time last year.
When officers responded at 10:40 p.m. Friday to a shooting in the parking lot outside Dillards and Burlington Coat Factory at 750 Citadel Drive E., witnesses told them a fight broke out after a "large number of people" had gathered there. At some point during the altercation, shots were fired and four people were hit, police said.
All four victims were taken to hospitals. In addition to the two men who died, a man and a woman suffered nonlife-threatening injuries.
No arrests have been made.
Anyone with information about the incident is asked to call Colorado Springs police at 719-444-7000 or leave an anonymous tip at Crime Stoppers at 719-634-7867 or 1-800-222-8477.