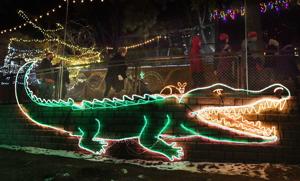 So many holiday activities, from parades to zoo lights, live Nativities, tubas and decorated historic sites. Here are some of our favorites – including the big Festival of Lights Parade in downtown Colorado Springs.
THURSDAY-SUNDAY
Don't peek into the rooms to spot Gov. Jared Polis, his partner and their kiddos at the Boettcher Mansion, officially the Governor's Residence in Denver, 400 E. 8th Ave. The Polises live in Boulder. But the National Register site, perhaps too big and ostentatious for recent governors' private home, is open to the public for holiday history tours, professionally decorated, beginning with a Thursday gala, a fundraiser for the museum's upkeep. Free tours are 10 a.m.-2 p.m. Friday to Sunday, Dec. 5-8 and 12-15.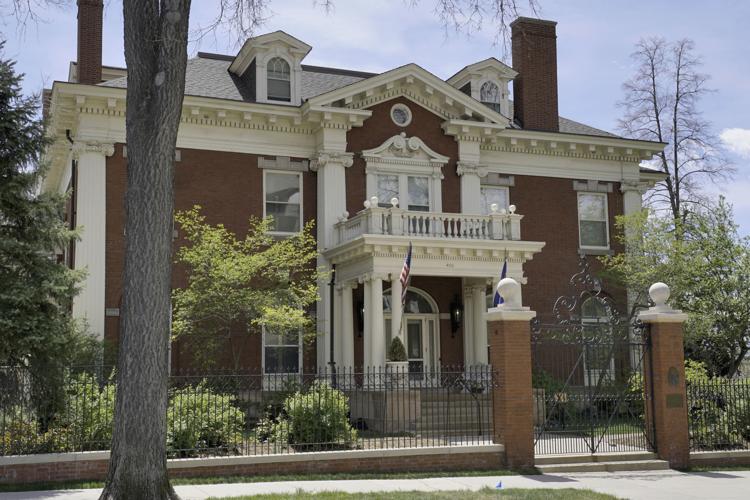 THURSDAY-SATURDAY
The fifth annual celebration of children and adults with special needs, worship leader Jared Anderson's "Christmas This Year" at Ent Center for the Arts, 7 p.m. Thursday, 2 and 7 p.m. Saturday.$12-25.75, uccspresents.org.
THURSDAY
Opening night for two local stage productions: "Around the World in 80 Days" at Ent Center for the Arts (uccspresents.org) and "Julius Caesar" at Springs Ensemble Theatre" (springsensembletheatre.org). Both run through Dec. 22.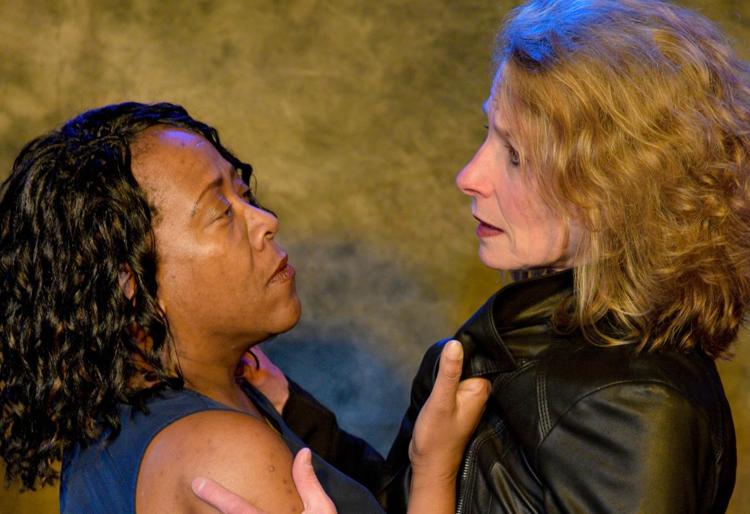 FRIDAY
A beautiful nighttime luminaria-lighted walk in Bear Creek Park is a special part of Bear Creek by Candlelight, 5-8 p.m. Hot chocolate, chili, cookies and a make your own luminaria to take home. $6. Register online at elpasocountynaturecenters.com.
FRIDAY
Floor to ceiling, little bitty art, more than 500 pieces by 150 artists in the unique Small Works Twelve opening night at 5:30 p.m. , The Modbo and SPQR, in the Arts Alley, 17 E. Bijou St., then Tuesdays through Fridays.
FRIDAY
For this First Friday, Colorado Springs Conservatory Jazz Nite heads north from downtown to Almagre Venue & Bar, Montebello Square Drive, tickets: coloradospringsconservatory.org.
FRIDAY-SATURDAY
See more than 850 little Nativity scenes from around the world, followed by a live Nativity at the Christmas Creche Exhibit and Live Nativity. 2-9 p.m. Friday, 1-8 p.m. Saturday. The lovely little creches include some with long histories and one that survived the Waldo Canyon fire. Free, donations of canned goods accepted for Care & Share Food Bank. Church of Jesus Christ of Latter-day Saints, 8710 Lexington Drive. Live Nativity performances are 6 and 7 p.m. both nights.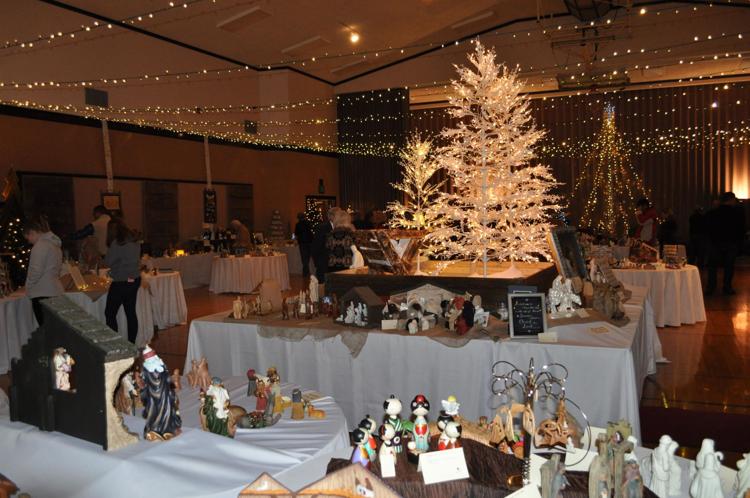 FRIDAY-SUNDAY
A beautiful, beautiful experience, Electric Safari at Cheyenne Mountain Zoo, one of the best holiday-lights zoo displays in the country. More than 50 mountainside acres, 85 light sculptures, animals indoors and out. Opening weekend 5:30 p.m. Friday through Sunday, then nightly Dec. 13-23, Dec. 25-Jan. 1. Tickets: cmzoo.org
FRIDAY-SUNDAY
Eagerly anticipated each holiday season, the Colorado College Arts and Crafts Sale with creative juried works by 80 professional artists, faculty and students. 4-8 p.m. Friday, 10 a.m.-5 p.m. Saturday and Sunday, Worner Campus Center on campus, 902 N. Cascade Ave., 389-6607.
FRIDAY-SUNDAY
Six choreographers from Washington, DC, New York and Colorado Springs. The creation: "5 Dances, 4 Seasons, 3 Boxes, 2 Studios, 1 Art Installation" by Ormao Dance Company, 7 p.m. Friday, 4 and 7 p.m. Saturday and Sunday, 10 S. Spruce St. Limited seating, $26, $20 students, ormaodance.org.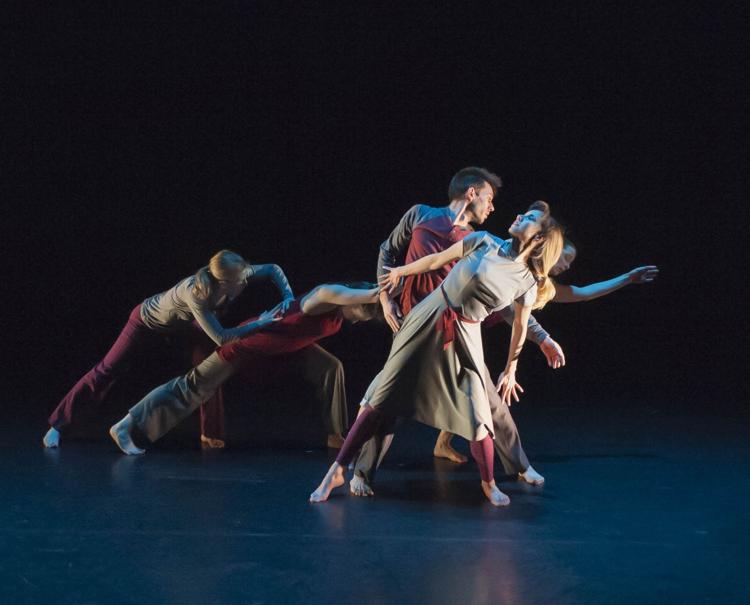 SATURDAY
Twinkling lights fill downtown in one of the Best of the Springs favorites of the year, the 35th Festival of Lights Parade down Tejon Street, starting at 5:50 p.m. Preceded by a 30-year family celebration running during the day at the Pioneers Museum, beginning at 10:15 a.m. with magic, music, dancing, crafts and letters to Santa. All free. cspm.org. Another parade tradition this weekend is Denver's 9News Parade of Lights 8 p.m. Friday and 6 p.m. Saturday, Civic Center Park.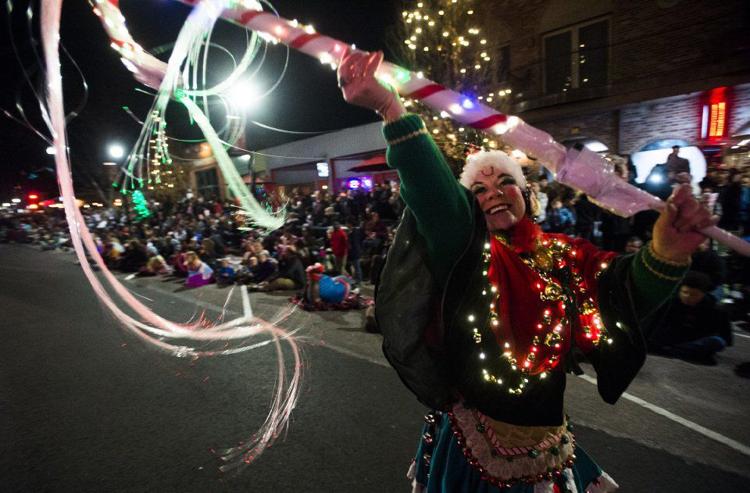 SATURDAY
Make a "Christmas Wish" with America the Beautiful Chorus, the Velvet Hills Women's A Cappella Chorus and Soli Deo Gloria Choir, 2 and 7 p.m. at Sunrise United Methodist Church, 2655 Briargate Blvd. Tickets: eventbrite.com
SATURDAY
Tubas, sousaphones, euphonium and baritone horns will be found a block away from the traditional Acacia Park spot to a new location for this season's popular A Tuba Christmas at 3:30 p.m. The sounds of brass will emanate from First United Methodist Church, 420 N. Nevada Ave. Christmas carols and singalongs. Free.
SATURDAY
Celebrate the holiday sounds with the talented Colorado Springs Youth Symphony in its 40th season, 7:30 p.m., Pikes Peak Center. Tickets axs.com.
SATURDAY
Join Santa. Lots of Santas. Join the Chasing Santa 5K/Cycling Santa 15 miler. Santa suits for all participants. Cycling begins 9 a.m. on Legacy Loop, turning around at Buffalo Lodge Bicycle Resort in Manitou with hot chocolate and pancakes, returning to Legacy Loop. Running at 10 a.m. Bring toys for Christmas Unlimited to fill a hot tub.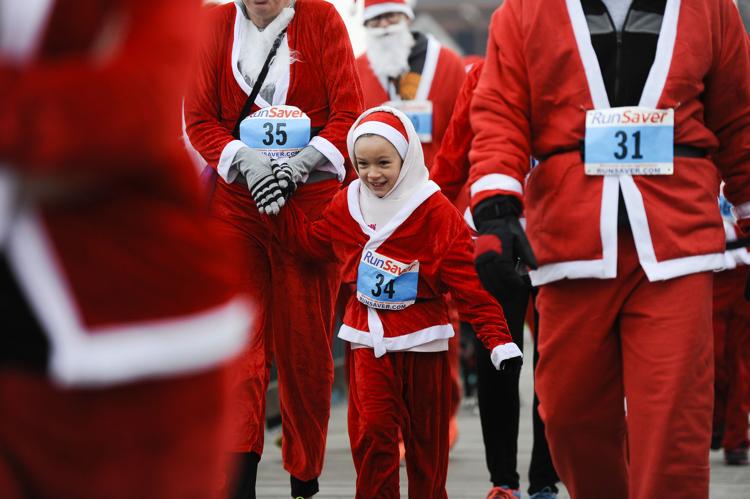 SATURDAY-SUNDAY
Visit beautifully decorated mountain homes during the annual Tweeds Holiday Home Tour, 10 a.m.-5 p.m. Saturday and Sunday in and near Woodland Park. Beneficiaries: Friends of Mueller State Park, Focus on the Forest, Community Cupboard of Woodland Park and CHOICES parenting and mentoring program. Tickets: wphht.org.
SUNDAY
Festival of Lessons and Carols by candlelight, 6 p.m. Shove Chapel at Colorado College, featuring the Colorado Chamber Chorus., free.
SUNDAY
The beauty of Handel's "Messiah," with choir, soloists and orchestra, comes alive at 3 p.m., First United Methodist Church, 420 N. Nevada Ave. Tickets $15, $5 for students, fumc-cs.org or the church office.
SUNDAY
The nonprofit community Pikes Peak Philharmonic, formed in 1965, performs Tchaikovsky and Anderson's "Sleighride" at Ent Center for the Arts. 3 p.m., tickets at uccspresents.org. Pre-concert lecture by conductor Luciano Silvestri Jr., 2:15 p.m.
SUNDAY
'Tis the season past, present & future for holiday music by the Colorado Springs Children's Chorale, 3 p.m., Pikes Peak Center. Tickets $15-25: boxoffice-tickets.com. Hear the voices of the youngest singers, the Choral Academy, coming from the balcony of the lobby at 2:15 p.m