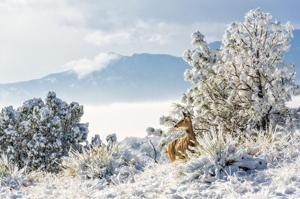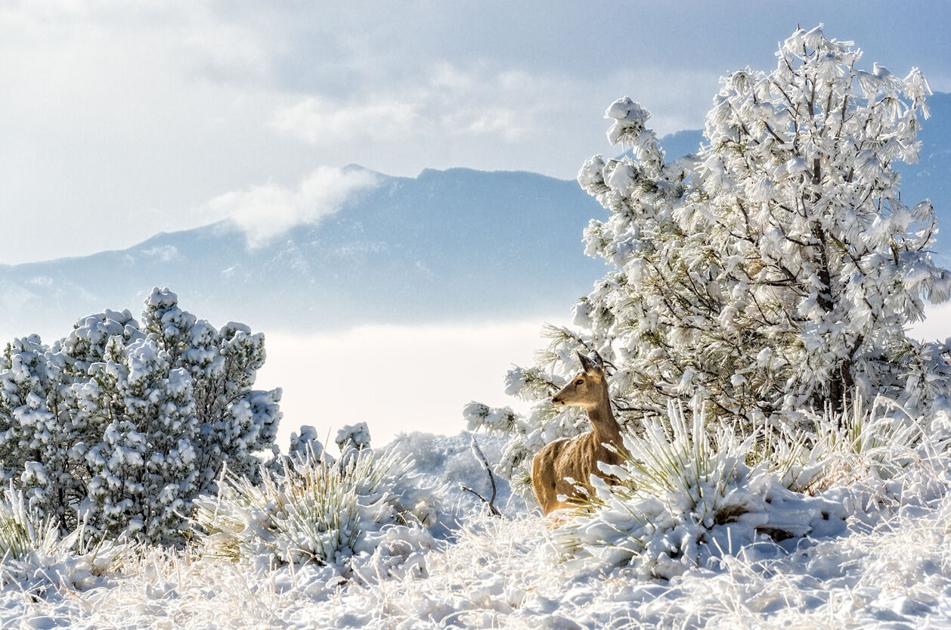 Powderhounds, keep your fingers crossed. This weekend might bring huge snow totals to Colorado, with some hoping it will mark a turning point in what has been an incredibly dry year.
According to Joel Gratz of OpenSnow, there's a big storm approaching that will likely hit in two waves – one from Saturday to Sunday and another from Sunday to Monday. Throughout the multi-day blast of wintery weather, Gratz is now calling for the possibility of 20 to 30-plus inches to hit parts of Colorado, favoring the southern portion of the southern mountains. See OpenSnow's full forecasting map, specific resort predictions, and more here.
Gratz is also calling for another potential round of snowfall on November 12 and possibly another on November 14 to 15. Find more about that extended forecast here.
While big snow totals are expected to hit a widespread area of Colorado's mountainous region in the upcoming Saturday wave of the storm, the National Weather Service seems to think there's a dwindling chance of the storm hitting the Front Range. Though predictions released Monday had Saturday snow looking likely along the I-25 corridor, the likelihood of this has dropped. It is worth noting that the National Weather Service does seem to think the second wave of snow starting on Sunday night will be more likely to hit this region.
Those traveling the state of Colorado should also be aware that strong winds are likely to be present, resulting in limited visibility due to blowing snow.
This upcoming storm follows two big waves of snow that previously hit Colorado in the midst of an otherwise remarkably dry year. One big wave hit in September, followed by another in late-October – each dropping around 10 to 20 inches in areas that saw higher totals.
Despite these two snowstorms that dropped widespread precipitation, nearly 22 percent of Colorado remains in a state of "exceptional drought" – the most intense level of drought – according to the United States Drought Monitor. Just over 75 percent of the state remains in "severe drought" – the second-most intense tier of drought that the service tracks. The entire state continues to experience drought at some level.
With winter weather approaching and more likely on the way in upcoming weeks, it's crucially important that those entering the backcountry are aware of the avalanche risks. Just days ago, the first skier-triggered avalanche was reported in Colorado, carrying snow an estimated 1,000 feet downhill amid "low-risk" conditions.
If you're planning to enter the backcountry – regardless of what you're doing – be avalanche-aware. It's strongly recommended that you take avalanche safety courses and do thorough research on current conditions, utilizing websites like the Colorado Avalanche Information Center. Having a safety-first mindset is essential when it comes to protecting yourself and others that may be on the mountain. Thinking 'safety-first' could save a life.
Editor's Note: All weather predictions are obviously subject to rapid change. This IS Colorado, after all. Know before you go. Check for the most up-to-date information from OpenSnow.com here.