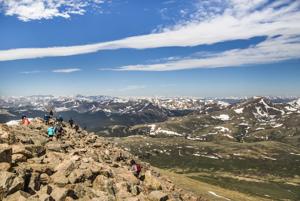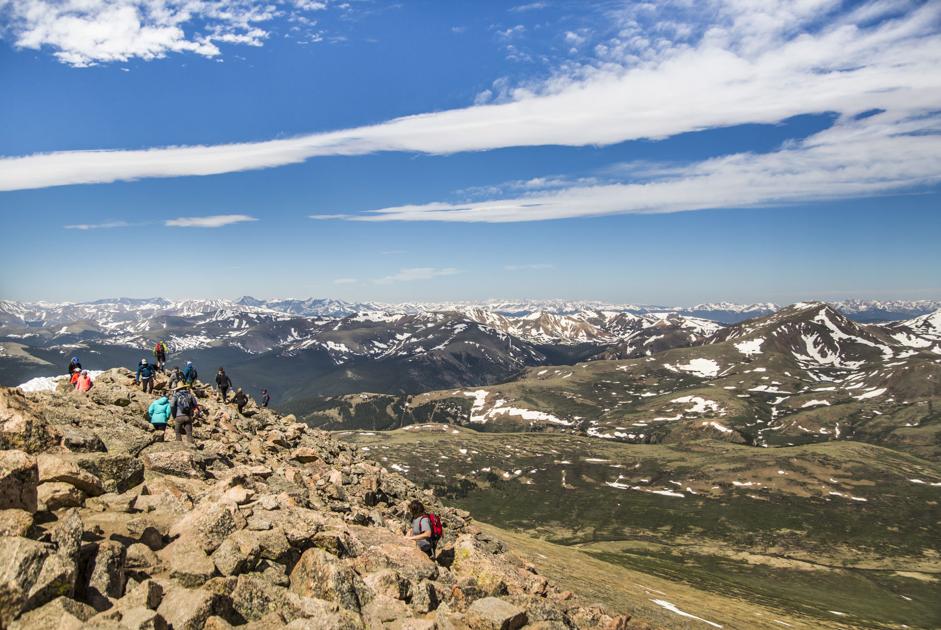 The numbers are in from a season of stewardship on Colorado's highest mountains. And some of the figures might be disturbing.
For instance: 44,379 hikers were counted on Quandary Peak over the summer, what Colorado Fourteeners Initiative considers an all-time record.
The statistic was included in the end-of-year report to supporters of the nonprofit dedicated to safe, sustainable trails on mountains above 14,000 feet.
CFI deploys counters across many of the trails, every fall releasing an analysis of best estimates. That was about 35,000 for Quandary in the 2019 report, down from about 38,000 in 2018 due to snowpack shortening the hiking season.
Brian Sargeant, CFI's development and communications manager, said preliminary data across the fourteeners suggested a hiking increase of more than 20% on the year.
"Our estimates show 2020 as the busiest year since we started monitoring traffic on the peaks in 2014," he said.
A dry 2020 summer coincided with the coronavirus pandemic, which sent droves of people to trailheads throughout the state. Ahead of CFI's full analysis, the latest Quandary observation is a glimpse into the unprecedented year that was in the high country.
Another startling number: 942 hikers tallied in a single day on Mount Bierstadt, the most by CFI's monitors.
"With increased use comes increased impacts on the fragile alpine ecosystems," Sargeant said. "Protecting and preserving the fourteeners from this volume of use is as vital today as it has ever been."
CFI's seasonal staff in 2020 finished years-long jobs on mounts Elbert and Columbia, where portions of eroding trails were rerouted and reconstructed. Work also took place above treeline on Grays and Torreys peaks and at others in the San Juan range: Handies, Redcloud, Wetterhorn and Uncompahgre peaks.
On Uncompahgre, 4,400 pounds of erosion-mitigating timber steps were hauled by mule, according to the year-end report. For all of its projects, CFI reported 520 rock steps installed in trail construction. About 14,390 square feet of revegetation was measured.
Find more stats at https://bit.ly/2LLfzOc