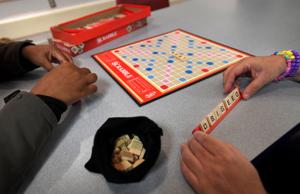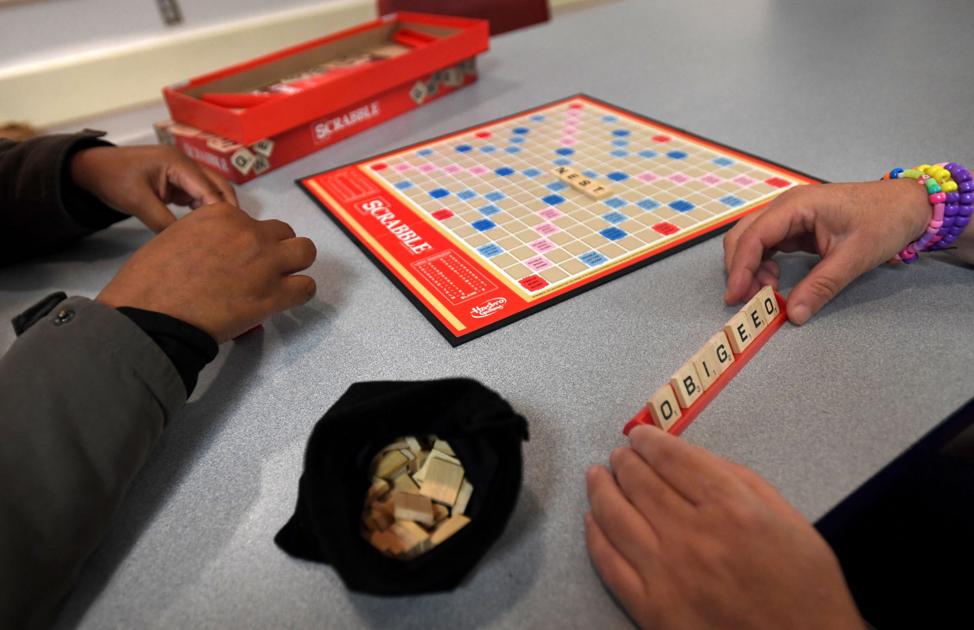 MIAMI — Judge Steven Leifman strides through a behemoth concrete building ringed like a prison by fortress-style walls, an ominous guard tower standing sentry.
Inside these dark, cinder block-lined hallways is where people deemed mentally incompetent to stand trial once were housed and ostensibly treated.
But not anymore.
The building has been emptied — most of its interior walls demolished. Power drills and metal cutters scream and screech. Construction workers frame new doorways, living quarters and treatment rooms. Leifman isn't wearing his judge's robe, but he does sport a bright yellow construction hat.
At a cost $42 million, this former facility for those deemed mentally incompetent to stand trial is being transformed into the Taj Mahal of mental health treatment centers — a one-stop shop for Miami-Dade County's sickest residents to receive the intensive care they need.
"Isn't it a great irony?" Leifman asks. "We're actually giving it a much more appropriate use than what we used it for before."
It's also a visualization of Miami-Dade County's unique approach to competency restoration treatment that, some say, holds lessons for human services leaders in Colorado.
In Colorado, skyrocketing numbers of these cases have led to historic backlogs for treatment at the state psychiatric hospital in Pueblo. For nearly a decade, defendants have routinely languished for months in county jails, racking up extra charges as their mental illnesses spiral out of control.
The problem grew so bad that federal lawsuits led the Colorado Department of Human Services to pay millions of dollars in fines. A federal consent decree was signed early this year, and the first round of fines are expected to reach their $10 million annual cap by May.
There is now a concerted effort, mandated by that consent decree, to completely reform Colorado's system for caring for mentally incompetent inmates. A committee of experts and stakeholders issued its first set of recommendations for changes in November, and more work is expected over the next several months.
Florida faced similar issues more than a decade ago. And, with Leifman's guidance, state lawmakers funded a pilot program to better treat those defendants, called the Miami-Dade Forensic Alternative Center.
There, mentally incompetent defendants get three or four months of intensive care in a specially built floor of the local psychiatric hospital.
Then they are released into the community to continue receiving treatment at residential care centers or other treatment facilities — even if they haven't been fully restored to competency. Some released participants are so ill that they are deemed "unrestoreable."
There's a reason they're still sent to other treatment programs out in the community, Leifman says.
The concept of competency restoration itself, he says, is "a joke."
"To be competent, you have to be able to assist in your own defense and you have to be able to understand the nature and consequences of the charge, and that's what they're focused on" during restoration, Leifman said. "It's not a treatment system.
"And a lot of judges misuse it, because they don't have other alternatives in the community. And I think that's part of the reason we're seeing so much growth in competency, since judges are becoming more aware, more frustrated and they want help.
"And they think — mistakenly — that a restoration facility will treat them."
The work in Miami has garnered the attention of the special masters overseeing Colorado's consent decree. Their report earlier this year listed the center, as well as a jail diversion program created by Leifman, as being among several models that Colorado could be well-served in following.
Miami leaders point to a simple philosophy for that success.
"Again, why are we restoring competency?" said Tim Coffey, program coordinator. "At the end of the day this person's coming back to the community. Why don't we do something where we provide an intervention that gives them the best chance to be successful, living back in the community?"
Nowhere is that approach more apparent than at the building Leifman's helping remodel about a mile from the courthouse.
He expects to spend $10 million to $12 million a year operating the campus — the same amount taxpayers saved by closing one of its jails.
Its former kitchen is being completely remodeled to support employment programs to help residents prepare to work in restaurants across this bustling town.
Room for other agencies and nonprofits catering to the homeless and mentally ill will take over the building's former administrative office space.
A courtyard will be remodeled with gazebos for residents to relax outside, free of the barbed wire that once surrounded this complex.
And the orange-painted room where they used to do competency restoration is being turned into a space for therapy sessions.
It's all to treat the sickest of the sick, many of whom are among the homeless. Some of them are people who have even been in Leifman's program, but dropped out — fleeing treatment centers, hiding from clinicians and, sometimes, living in the shadows while relapsing from old addictions.
Standing seven stories tall, the 181,000 square foot building will include nearly every type of treatment.
Along with psychiatric care, the campus will include a primary care clinic and dental offices, job training, a crisis stabilization unit and a massive gymnasium and basketball court. After all, Leifman said, why not help people raise their dopamine levels naturally?
Most importantly, the campus will include a place for those patients to live.
At least one of the floors will be for people involuntarily committed to the site. Other floors will have apartments for mentally-ill people who choose to live here.
But make no mistake — this is no mental institution, Leifman says.
More people will live here voluntarily than not. And everything about it — every aesthetic choice — is made with calming comfort in mind.
The remaining cinderblock walls are being buffed out, so it won't look like a prison. Toilets are being ripped from the middle of former patient rooms and being replaced with bathrooms that include showers, so that they no longer resemble jail cells.
The guard tower will still remain — it simply costs too much to take down, Leifman says. But no one will be in it, and it'll be covered in artwork.
"The key is this has to be warm and welcoming," Leifman says. "It's just like if you're really sick with cancer, you're going to want to be in an area that makes you want to feel better. Nobody wants to be in an environment that's uncomfortable or ill-suited for you if you're sick.
"So to us, it's incredibly important that we develop the facility that will reflect that."