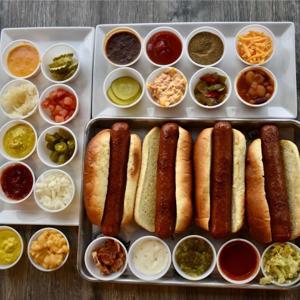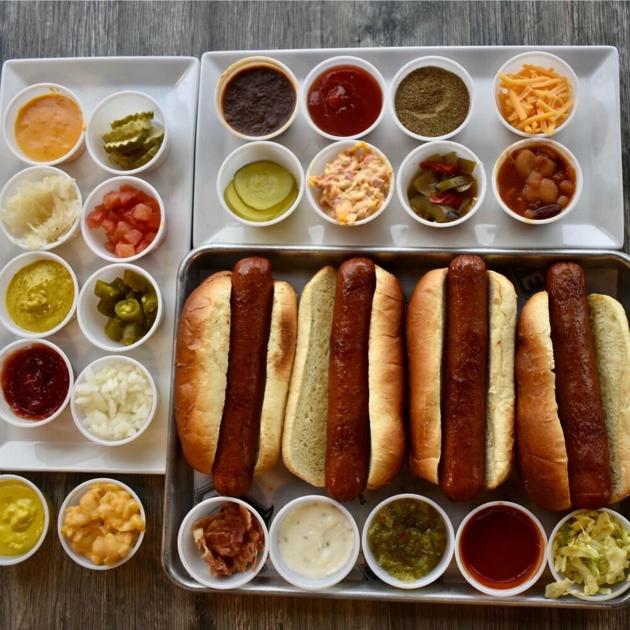 A new Colorado Springs hot dog, barbecue and beer restaurant has a familiar name, though it's a newcomer to town.
Crave Hot Dogs & Barbecue opened in late October in the Plaza at Barnes West retail center, northwest of Powers Boulevard and Barnes Road on the city's northeast side.
The restaurant is the first Crave in Colorado and the sixth for the 2-year-old, Long Island, N.Y.-based chain of franchised locations that also has eateries in Georgia, North Carolina, Oklahoma and Texas.
Fourteen more locations are opening or planned as Crave expands in those states as well as in Florida, Iowa, Kentucky, Louisiana, Michigan, Ohio and Tennessee, according to the chain's website.
The fast-casual Crave Hot Dogs & Barbecue isn't related to Crave Real Burgers, a longtime hamburger restaurant on North Academy Boulevard in the Springs.
Instead, as its name suggests, Crave Hot Dogs & Barbecue specializes in all-beef hot dogs with multiple toppings, bratwurst, Italian sausage, pulled pork, brisket and chicken, among other items. Its menu includes baked beans, mac and cheese, potato salad, tater tots, baked potatoes, salads, desserts and kids meals.
A major part of the Crave concept includes a 24-tap, self-pour beer wall; customers can choose and pour their own beers and pay by the amount they drink. Crave works with PourMyBeer, a suburban Chicago software company that has developed a self-pour technology.
In addition to dine-in eating, the 2,800-square-foot Crave offers a separate lounge area and five TVs. It also has carryout, delivery and catering service.
Air Force veteran Jamal Westry and his wife, Kelli Ann, franchisees of the local Crave location, came to the Springs in 2016. Westry was a technical sergeant and military trainer at the Air Force Academy and said he was looking for his next challenge after retiring in 2017.
He became familiar with Crave and was impressed with its concept. He visited a Crave location in Texas, talked with customers about the food and sampled the menu.
"I like the self-serve beer wall and barbecue and hot dogs," said Westry, whose beer selection features several local craft beers, ciders and seltzers. "How do you go wrong with that?"
He also liked Crave co-founders Sal Rincione and his wife, Samantha, who have extensive backgrounds in the food, restaurant and franchising industries.
"It just seemed like something that I believe is going to be a big deal, that is going to grow and get more and more (locations) across the U.S.," Westry said. "We jumped right in. After I talked to my wife, we liked what we heard, we liked what we saw, we liked what we tasted."
Westry's Crave location was supposed to open in April, but was delayed because of the COVID-19 pandemic, he said. He employs about 12 people.
He hopes to open at least one and possibly two more Crave locations — assuming his initial restaurant does well financially and the pandemic doesn't cause too much trouble, Westry said.
"If everything went well, then I would like to, within the next year to year and a half, open store No. 2," he said.