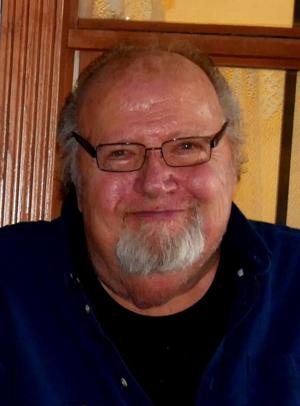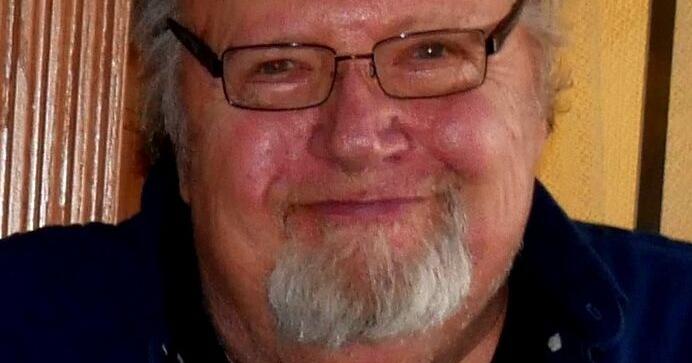 The head of a local sports organization, a renowned sculptor, a passionate civil rights leader and a professional football player from Colorado Springs were among several notable people with ties to the Pikes Peak region who died in 2021.
They included:
William "Bill" Sopp, 73, Jan. 1. The retired battalion chief spent 32 years with the Colorado Springs Fire Department.
Henry "Hank" Nelson, 78, Jan. 17. The longtime Pikes Peak Workforce Center employment specialist helped many people find jobs in southern Teller County.
Arlene Pieper Stine, 90, Feb. 11. She ran the Pikes Peak Marathon in 1959 and was the first woman to finish a sanctioned marathon in the United States.
Vincent Jackson, 38, Feb. 15. The Colorado Springs native and Widefield High School grad was a star wide receiver in the NFL.
Val Carr, 71, Feb. 16. Woodland Park's mayor was a community fixture for more than 20 years, winning election in April 2020 and serving four years on the City Council before that. He was known for his dedication to public service, sense of humor and love for cars and animals.
Gene Southerland, 80, Feb. 28. In 1985, he opened Mr. G's Hair Design Studios in a small commercial center in the Hillside neighborhood and became a fixture of the community.
Tom Osborne, 65, March 10. The CEO of the Colorado Springs Sports Corp. had a hand in Pikes Peak region events for more than a decade, including the Pikes Peak International Hill Climb.
Stephen Scott, 76, March 10. The man behind Colorado College's world-renowned Bowed Piano Ensemble was a composer and CC music professor. He died due to complications of dementia.
Stanley R. "Gus" Conley, 85, March 13. A fixture in the Cripple Creek Gold Mining District, while Victor residents might have fond memories of his business, G & S Sporting Goods. But most people who met him remembered his stories, his ability to listen and his kindness.
John Nichols, 96, March 20. The Colorado Springs native was one of the nation's last surviving Buffalo Soldiers from World War II, an African-American, Army infantry division.
Ed Raye, 65, April 20. A longtime Democratic Party leader in El Paso County, he helped make blue inroads in a deeply red community. He chaired the county's Democratic Party, served as a super delegate to the Democratic National Convention in 2000 and worked as the regional director for U.S. Sen. Ken Salazar.
Gilbert Johns, 89, May 5. He was a former Colorado College dean and Gazette arts critic at large. The self-described "bon vivant" also co-founded the now-defunct Colorado Opera Festival.
Fran Folsom, 96, May 7. A key player in Colorado Springs' culinary community, she enriched the food scene with her cooking classes, contributions to gourmet programs and connections to world-renowned chefs.
Nelson "Red" Noland, 94, May 16. The car connoisseur, businessman and philanthropist became one of Colorado Springs' best known auto dealers over nearly a half-century after he purchased a local Cadillac dealership in 1974.
The Rev. Paul Wicker, 83, May 31. The Catholic priest was the pastor of Holy Apostles Catholic Church in Colorado Springs for 35 years.
Iggy Igloo, 38, June 1. The Colorado Springs native, whose birth name was Jonathan Ellis, was a longtime musician, former host of KRCC's "Planet Groove" and a much-loved member of the local music community.
Helen Patrice Collins, 64, June 9. A former Colorado Springs city councilwoman, she drew attention — and public censure — for her political and personal alliance with tax-limitation advocate Douglas Bruce.
Bobby Unser Jr., 65, June 13. The racer son of legendary Indianapolis 500 and Pikes Peak International Hill Climb champion Bobby Unser Sr., he followed a long line of famous family members who dominated the mountain. He competed on Pikes Peak from 1976 through 1983 in the Open Wheel division.
Chip Shaw, 64, June 23. The lifelong artist began his career at Bemis School of Art at Colorado Springs Fine Arts Center at Colorado College, where he taught classes and served as head of the ceramics department and assistant director. He went on to spend more than 30 years teaching elementary, junior high and high school in Cheyenne Mountain School District 12, where he also chaired the high school fine arts department and headed the district's fine arts department.
Steve Handen, 81, July 12. Described as "the conscience of Colorado Springs," he founded the city's first soup kitchen and other long-lasting endeavors to give the homeless and the destitute a chance to succeed.
Micah E. Walker, 31, July 27. The Fort Carson staff sergeant, assigned to the 2nd Battalion, 10th Special Forces Group, died during a diving accident while training at the Army's combat dive school in Key West, Fla. He lived in unincorporated Falcon from kindergarten through high school.
Col. Victor "Vic" Fernandez, 84, Sept. 16. A 30-year Army veteran who did two tours in Vietnam, he dedicated his life after retiring from the military to bringing a Department of Veterans Affairs Cemetery to the Pikes Peak region. The Pikes Peak National Cemetery opened in 2018.
Rosemary Aguilar, 80, Sept. 20. She and her husband, Edumenio "Eddie" Aguilar, opened El Taco Rey in 1976, whose made-from-scratch recipes made the restaurant a longtime Colorado Springs favorite.
Jesse Brown Jr., 79, Sept. 27. A minister, activist and NAACP leader in Colorado Springs, he was a pillar of support for the city's faith community as well as civil rights and housing activism.
Lloyd Woodhouse, 86, Oct. 1. The world-class marksman became one of the most celebrated shooting coaches in the history of the Olympics. During his 23-year career with the Colorado Springs-based national governing body for the sport, he guided the U.S. Shooting Team to more than 428 medals in the shotgun disciplines of trap, double trap and skeet.
Harold "Hal" Littrell, 90, Oct. 8. The longtime Colorado Springs banker played a key role in bringing the Pro Rodeo Hall of Fame to Colorado Springs.
Michael Garman, 83, Oct. 8. The famed local sculptor opened Magic Town, a 3,000 square-foot miniaturized neighborhood with hand-made buildings and sidewalk scenes, in 1985. The Michael Garman Gallery and Magic Town Museum, which boasts more than 500 Garman sculptures, became a fixture on West Colorado Avenue in Old Colorado City.
Wanda Latham Reaves, 88, Oct. 8. She led an effort to make mining scars in Colorado Springs less visible.
Dave Hughes, 93, Oct. 14. He brought internet and broadband wireless services to the west side of Colorado Springs and to some of the most remote places on Earth with his company, Old Colorado City Communications.
Don Green, 90, Oct. 19. The Colorado Springs artist and arts educator created many iconic statues around the city.
Anthony Wentz, 23, Nov. 19. The 2016 graduate of Falcon High School served an appointment at the U.S. Military Academy at West Point in New York and was a student pilot in training in the 47th Student Squadron at Laughlin Air Force Base, Texas. A second lieutenant, he was killed in a training accident.
Betty Ross, 85, Dec. 7. She was an award-winning artist and Theatreworks co-founder and costume designer.
Al Unser, Sr., 82, Dec. 9. The four-time Indianapolis 500 winner also was the two-time King of the Mountain in the Pikes Peak International Hill Climb.
Dick Noyes, 91, Dec. 17. With his wife, Judy, he owned the Chinook Bookshop in Colorado Springs for 45 years, a period in which the store became a downtown anchor and one of the most prominent book retailers in the Rocky Mountain region.