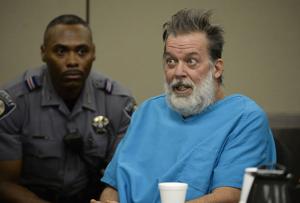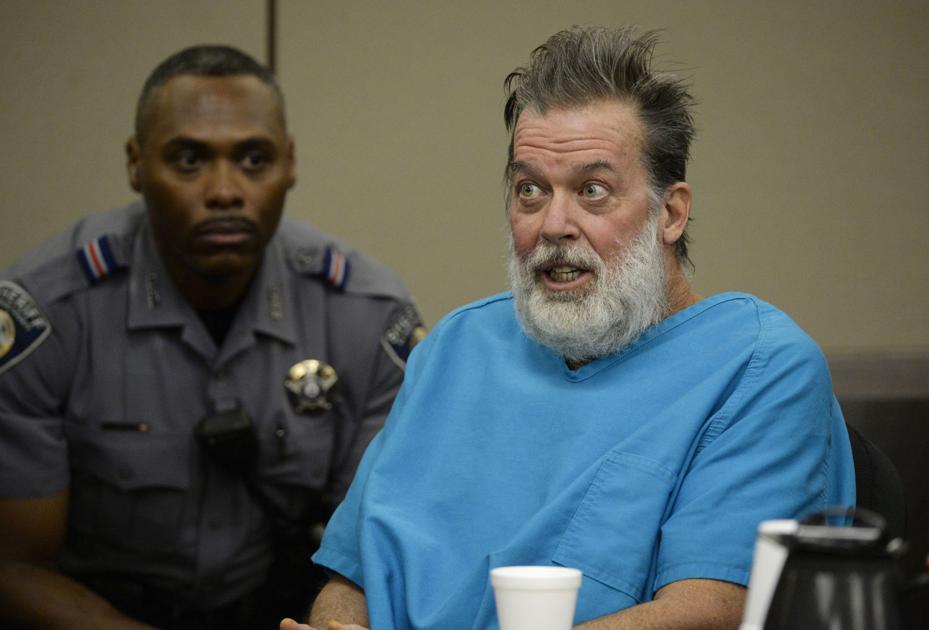 Robert Lewis Dear Jr., the man who has admitted killing three people and wounding several more during a 2015 rampage at Planned Parenthood in Colorado Springs, is now in federal custody — indicted on new charges Monday by a federal grand jury in Denver.
Dear faces 68 federal counts on the allegation that he went to the health care clinic to wage "war," and drew authorities into a bloody five-hour standoff.
He has an initial court appearance set for 2 p.m. today before U.S. Magistrate Nina Y. Wang in Denver. During his hearing, he will be advised of his rights and the new charges against him.
Federal authorities took Dear, 61, into custody this morning at the Colorado State Mental Health Institute in Pueblo. He has held been held there since May 2016, when a state judge found he was too disturbed to be prosecuted in the state courts.
U.S. Attorney Jason R. Dunn cited "four years of lengthy delays" in deciding to pursue 65 counts of violating the Freedom of Access to Clinic Entrances Act and three counts of use of a firearm during a crime of violence resulting in death where the killing is a murder.
The statute of limitations under the FACE Act is five years, which played into the decision to charge now.
The 1994 law prohibits force or physical obstruction that aims to or does interfere, intimidate or injure any person seeking or providing reproductive health services. One year earlier, multiple arsons, blockades, a bombing and the murder of Florida physician David Gunn prompted federal lawmakers to respond.
The decision was made in consultation with El Paso County District Attorney Dan May, who said in a statement that he "fully supported the move."
Dear is eligible for the death penalty under his new charges, though no decision has been made on whether to pursue it, said U.S. Attorney's Office spokesman Jeff Dorschner.
The ruling that bars Dear from being prosecuted in state court doesn't apply in the federal case.
If Dear's attorneys in federal court raise the issue of mental competency, there will be a separate process to evaluate him, and a federal judge will ultimately decide if he is mentally competent to face trial.
The move was applauded by El Paso County prosecutors, who say they will continue to pursue the state's case against Dear.
"As one of the many responding agencies, the 4th Judicial District Attorney's Office has worked closely with the U.S. Attorney's Office for the District of Colorado since November 27, 2015," May said in a statement. "The indictment, which is fully supported by our office, is a culmination of those joint efforts, and we hope shall serve as notice that the victims in this case will never be forgotten. We want to thank U.S. Attorney's Office for their diligent work."
The alleged murderer, 57 at the time, fired 198 bullets, including at a propane tank he allegedly placed in a parking lot with the intent to ignite it. Jennifer Markovsky, Ke'Arre Stewart, and police officer Garrett Swasey died as a result of Dear's alleged actions, authorities allege.
After the attack, Dear claimed himself to be a "warrior for the babies."
In Colorado Springs, Dear's early court appearances were punctuated by outbursts. He no longer attends most hearings, his presence waived by his state public defenders and the judge.
State psychiatrists have concluded that Dear has been consumed for years by unfounded fears that he is being surveilled by the federal government, leading to a diagnosis of a delusional disorder.
Prosecutors in El Paso County have fought more than a year for an order allowing Dear's treatment team to use forced medications in hopes of making him eligible for prosecution. Those efforts haven't changed evaluators' opinions that he isn't competent to stand trial.
If federal prosecutors are seeking to evade Dear's long record of psychiatric diagnoses, they won't get far, one observer says.
Although the federal courts observe a different process when it comes to competency, all prior evaluations of Dear would come into play if the issue is raised, said Phil Dubois, a Colorado Springs defense attorney who also practices in federal court in Denver.
Dubois said there may be reason to doubt that a pyschiatrist chosen by the U.S. Attorney's Office to evaluate Dear would come to a different conclusion from any of the experts who agree that the defendant fails to understand the charges against him and cannot assist with his own defense.
"They all operate on the same diagnostic criteria, so you would think that it wouldn't really help them much," said Dubois.
But Dubois said the federal courts, by reputation, are less receptive to competency claims than state courts.
Stay with gazette.com for more details as they emerge.
Michael Karlik of Colorado Politics contributed to this story.