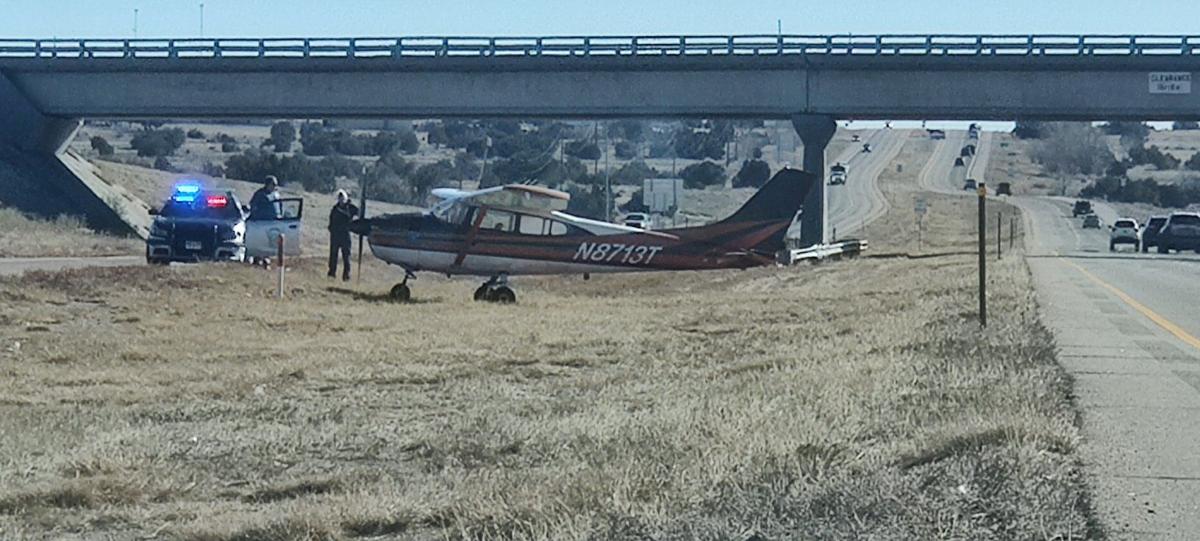 A small aircraft downed by engine failure made an emergency landing on a stretch of Highway 50 near Penrose, the Colorado State Patrol said.
No injuries were reported, and the plane has been towed to an airport, said Master Trooper Gary Cutler.
"The whole thing took about 30 minutes," he said.
The landing occurred about 11:15 a.m. near the intersection with Highway 50 near Penrose. Drivers were initially urged to use caution but there is no longer an impact on traffic.
A photo posted to Twitter showed a four-seat, single-engine plane at rest on a grassy median between the east- and westbound lanes of Highway 50, near an overpass. The plane did not appear to be seriously damaged, with windows and landing gear appear intact.
A pickup towed the plane to an airport, the agency said.
The aircraft, a Cessna 182C, is co-owned by a Penrose woman and has been flown since 1960, according to Federal Aviation Administration records.