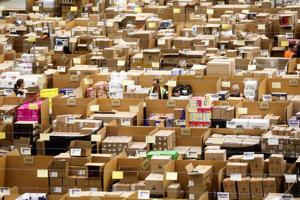 Thanks to a citywide wage hike unanimously approved by Denver City Council about a month ago, employers beginning New Year's Day must pay their staff at least $12.85 an hour — a requirement some restaurateurs were scrambling to meet.
The ordinance makes Denver the first in the state to raise its wages after statehouse Democrats last spring passed a law that allows local municipalities to set their own minimum wage. Denver's wage increase rolls out over three years, rising to $14.77 in 2021 and $15.87 the following year, and intends to level the playing field for 90,000 people who live and work in the city.
Although the law, championed by Mayor Michael Hancock and Councilwoman At-Large Robin Kniech, was favorably received by many — with most in support viewing the increases as long overdue and merely a step in the right direction — some restaurant owners worry their ability to run a business within city limits could be stifled or made impossible altogether.
"We've been hearing from a lot of people, and they're panicking," said Sonia Riggs, president and CEO of the Colorado Restaurant Association. "I also suspect there are restaurateurs who don't even know [the wage hike] is coming yet."
As established in 2019 by state law, minimum wage across Colorado sits at $11.10, but it was scheduled to increase 90 cents Wednesday.
Riggs said state wage requirements presented challenges for restaurateurs, and Denver's $1.75 increase kicking off Wednesday, "with just one month's notice," will only heighten their hardship.
Over the past few years, some Denver restaurants have wrestled with state wage laws by increasing prices and reducing staff. In the years to come, Riggs said, "we will see to a much greater degree restaurateurs start to experiment with different models."
One possibility is moving from full-service, sit-down models to counter service, she said. Another strategy might be ending tips, instead requiring service charges, which will allow owners to disburse money as they please.
Other restaurateurs may maintain the traditional tipping model but add an automatic charge to the bill for kitchen staff.
One of the top concerns for restaurateurs, Riggs said, is exacerbating pay inequalities between servers and back-of-house staff.
"People are trying all different things to figure out how to close that wage gap disparity and just survive, frankly," she said.
Craig Jones, whose restaurants include Angelo's Taverna, Carboy Winery and Logan Street, said he's weighing his options, but that it's still "too early" to make decisions.
Numerous other restaurant owners declined to comment or did not respond to interview requests, as predicted by Riggs, who said many restaurateurs are "hesitant to talk" or publicly take a stance on either side of the issue because their customers "come from all different viewpoints, and they want to welcome them with open arms."
Despite challenges facing local business owners, some say their struggles don't equate to those facing the tens of thousands of workers who will see a raise come January.
"These people are panicking every single day about whether they'll make rent or can afford health care," said Rhiannon Duryea, political director of the Denver Area Labor Federation, which backed the hike.
"These are people's lives that are at stake every day in a city that is built by them, but not working for them right now," Duryea said. "This ordinance is a really good step in the right direction to make sure that Denver is a city that works for everybody."
Still, she said, the increase is not going to ensure residents are spending 30% of their income on housing, nor that a medical emergency won't bankrupt them or make them homeless.
"But what it is going to do is take that pressure off and reduce the panic in their everyday lives to be able to help pay off medical bills, pay rent more comfortably and get their kids new winter coats," she said, a sentiment echoed by Hancock.
"This increase to Denver's minimum wage will provide a little bit of relief for those who are struggling the most," Hancock said in an earlier statement.
Duryea has heard from Denverites who will be directly impacted and say they might no longer have to rely on social services, such as Metro Caring, to meet their basic needs, like buying groceries.
About 50,000 Denverites will benefit from the wage hike in 2020, and 90,000 workers will receive a raise by 2022, according to city documents. Nearly two-thirds of them are people of color, and more than half are women.