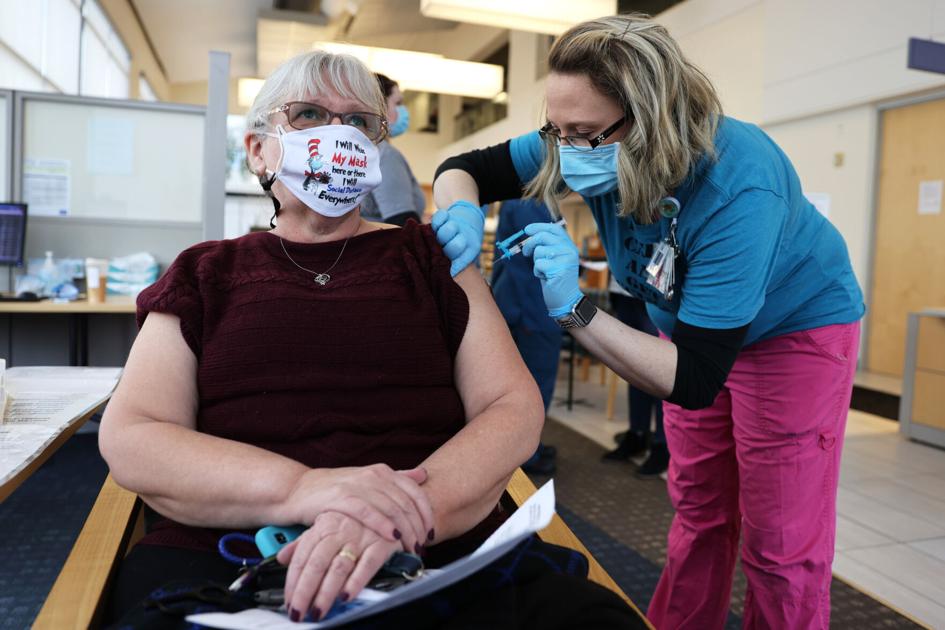 Colorado received more than 193,000 vaccines this week — and the state is expecting those numbers to jump upward amid the approval of a new vaccine and promises of increased supply from two manufacturers.
Pfizer and Moderna have both promised to increase their vaccine shipments by hundreds of millions of doses in the coming months, and Bloomberg estimated that the U.S. should be able to distribute nearly 20 million doses per week in March — significantly more than the current allotment of 10 million to 15 million.
To add to the promising supply news, Johnson & Johnson's vaccine candidate has received positive reviews by federal regulators. The vaccine still hasn't received its emergency authorization, but it's been found to be 66% effective overall and 85% effective against severe illness. While that efficacy is lower than the Pfizer and Moderna vaccines, it's still markedly higher than, say, the annual flu shot.
Taken together, Colorado is expecting a boost to its shipment above its current level, which is higher than nearly any other point thus far. But it's unclear by how much, a spokesperson for the state Department of Public Health and Environment said in an email.
The state doesn't know what its Johnson & Johnson allocation will be, nor how many additional doses it will receive of the Pfizer and Moderna vaccine. The state's point person for vaccine distribution, state National Guard Brig. Gen. Scott Sherman, has said the state may "conservatively" see as many as 400,000 doses in March, though in light of the news from the various drugmakers, that may be an underestimate.
More than two months into its distribution plan, Colorado has thus far given at least a first dose to more than 824,000 people, roughly a seventh of its population. But the distribution has been narrowly targeted, focusing on health care workers, long-term care facility residents and staff, educators and those over 69 years old.
That's set to expand even further, though, in early March. The state plans to open its vaccination efforts to those between the ages of 16 and 64 who have at least two of certain comorbidities. It will also begin vaccinating essential workers, including those working in manufacturing, agriculture, public transport, grocery stores and public health.