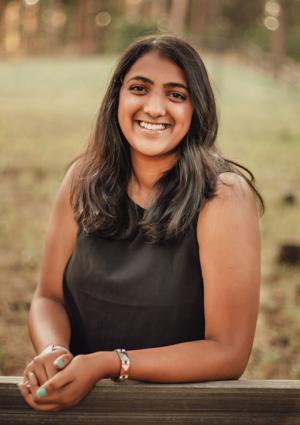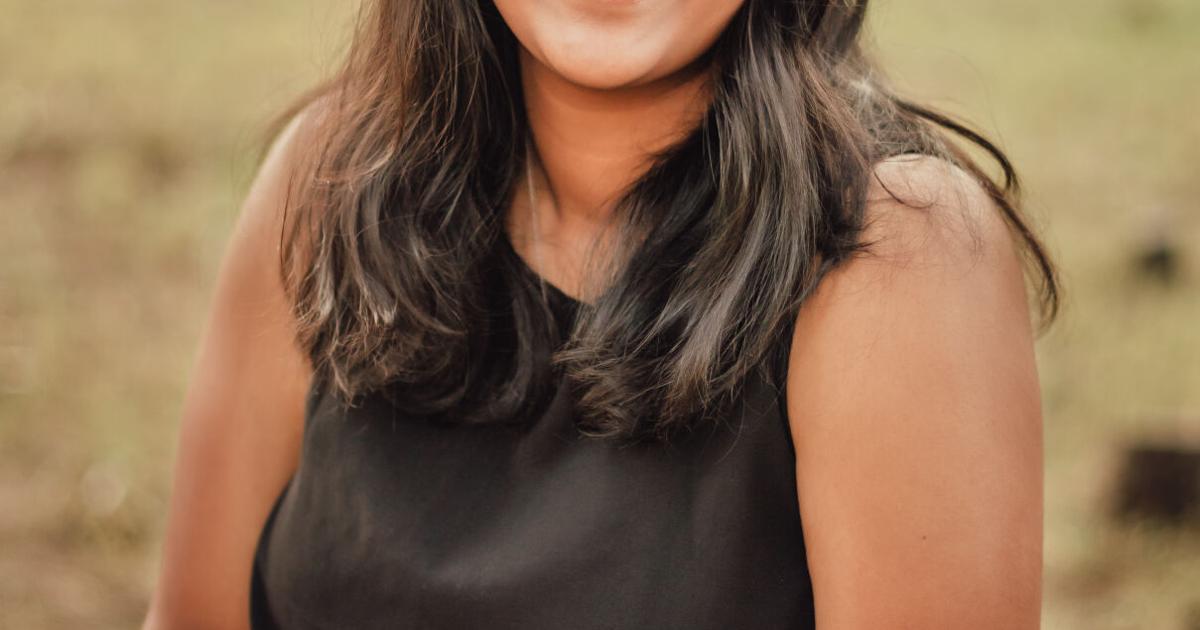 Shalini Kudinoor is passionate about tutoring students because everyone, she said, is entitled to a quality education.
"Along with my passion for learning, I love to help others. From helping students in my school's math-help center to tutoring classmates in French to volunteering at the nonprofit Tutors for Change, I have volunteered as a tutor for over 100 hours," Shalini said.
The Discovery Campus High School senior is the daughter of Srinivasan Kudinoor and Sharmila Ayyengar and is grateful to be recognized as one of Colorado Springs' Best & Brightest students. "This recognition means is testament to my work ethic and dedication in my pursuits. This gives me the confidence to say I am moving in the right direction," Shalini said.
Shalini's 4.7 grade-point average earned her acceptance into Arizona State and Colorado State universities, the University of Colorado Boulder, University of Denver, and University of Colorado Colorado Springs, and a likely letter from Barnard College and Columbia University.
From June 2020 to June 2021, Shalini was a World Schools Debate competitor at the National Speech and Debate Association Nationals Tournament, and in March 2021, a Public Forum Debate state competitor. In November, she was recognized as an Academic All-American, and in December qualified as a Boettcher Scholarship semifinalist.
Coping with the COVID-19 pandemic was difficult for Shalini who struggled with homework and extracurricular activities. When she noticed other students struggling, she founded Tutors for Change, which assists students achieve success during distance learning.
"To bridge the economic and educational divide widened by the pandemic, we offered online tutoring for just 99 centers per hour, literally tutoring for change. Through Tutors for Change (and) empowering others, I also empowered to transform our collective pandemic struggle into a victory," Shalini said.
Shalini believes socioeconomic barriers, like money, access to technology or location should not prevent a student from receiving a quality education. "Education is the foundation of our collective future. I hope my efforts as a tutor and Tutors for Change will help build a rewarding foundation for generations to come," Shalini said.
Shalini's experiences of living both in India and the U.S. has shaped her diversity and social impact values. "In India, I was exposed to many microcultures. People spoke at least five different languages, there were many different traditions. My life in India and the U.S. brings a global social issue to mind: access to quality education," Shalini said.
"In the U.S., social economic status and location define one's schooling. Regardless of a country's economic power, there are communities with access to educational resources. So I volunteer at my school and Tutors for Change to break down barriers to education for all communities."
Jeremy Beckman, DCCHS mathematics department chair, praised Shalini for her ability to deal with world challenges. "Shalini's most impressive accomplishment has to do with overcoming microaggressions that young women face in the public speaking world. She is an asset to our school, community and future society," Beckman said.