You know the feeling. You search for courage, wisdom and patience as the immense task approaches. Your heart races. Your mouth goes dry.
Are you worthy to face the challenge?
Yes, you are preparing to face the perils of "The Gap" and the drive from Colorado Springs to Denver.
The ride to Denver never has been more enraging, risky and tedious. Well, at least not since automobiles were invented. Sometimes, the traffic gods smile and the drive from the edge of the Springs to the edge of Denver takes a breezy 40 minutes, but sometimes a snag transforms this winding road designed for rapid rides into a parking lot, except when you're in a parking lot you can escape your car.
"Drivers should expect slower speed limits (60 mph), narrower lanes, increased volume, nighttime lane closures, and construction trucks entering and exiting the interstate throughout the corridor," the Colorado Department of Transportation warned as the The Gap era neared.
And drivers should expect headache, heartbreak, wasted nights, bottomless regret (why didn't I just stay home?) and missed appointments, too.
It's so random. You never know when the slowdown will strike. One day you depart the Springs at 4:40 p.m., about as bad a time as possible, and happily roar straight into Colorado's Big Town. Another day you depart at 10 a.m., about as good a time as possible, and arrive in agony 2 1/2 hours later.
This will be our life until 2022 as workers add an extra lane in each direction. I can hear the groans from here. But, remember, it's not so bad you would want to do something as radical as, say, moving to Kansas. At least not yet.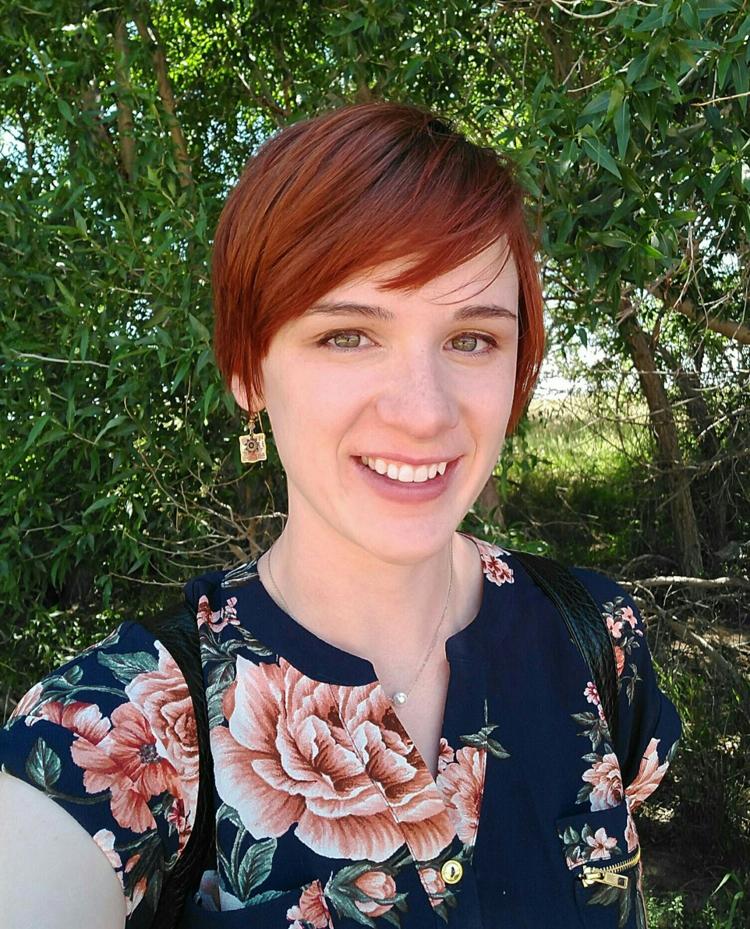 Saralee Molik, 26, grew up in Colorado Springs. She's a 2015 graduate of the University of Colorado at Colorado Springs.
Pray for her. She drives most workdays from her Rockrimmon home through The Gap to the edge of Denver.
"Oh," she says, "it's a new adventure every morning. They change where you do and don't have a shoulder. There are lane shifts all the time. The road winds back and forth. They change exits all the time. They change enclosures. They have nightly lane closures. That can make it really rough."
She works diligently to enjoy the ride. She listens to the syndicated JohnJay and Rich Show and the Dom and Jeremy Show on Denver's KIMN. Mostly, she gets scared to Stephen King books on Audible. She's heard "The Shining" and "Dr. Sleep" and "Pet Sematary." Here's the good news, Saralee: King has written 66 books, and most of them are long.
"I try to joke and stay positive," she says.
This approach sometimes fails. Recently, she glanced in her rearview mirror and saw a "very large truck" trailing her and crowding her by only a few yards. She was behind an 18-wheeler in the fast lane. She could not increase her speed. She could not move to the right lane. The trucker started honking as he drew ever closer.
"It was just kind of scary," she says.
Her constant trips along I-25 elevate her to expert status. Is it wise to get an early start? No, she says. The worst time to depart Colorado Springs is between 6:30 and 7:30 a.m. Better to wait until later in the morning.
The worst time to depart Greater Denver is after 3:30 p.m., especially on Fridays. If you wait until 4 p.m., she says, banish all hope of a breezy drive. It will be slow and brutal.
As winter approaches, we will require more courage, wisdom and patience. The Gap is a fragile thing. Even in the best of conditions, the 18-mile stretch easily transforms to disaster.
"If there's snow or there's rain or if somebody spills a bottle of water on the highway, it's over," Saralee says.
She's kidding about the bottle of water.
At least I think she's kidding.