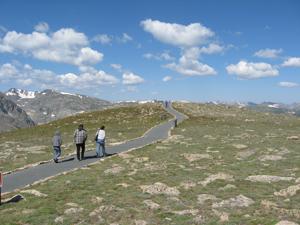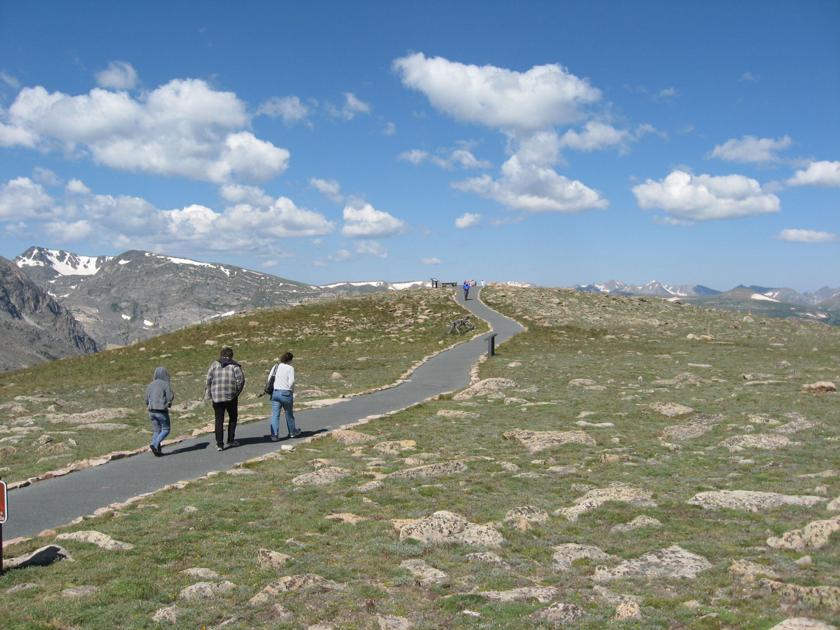 The Biden administration Thursday canceled a Trump administration executive order, issued on the day before the former president's last day in office, that stripped a program designed to improve access to federal recreation for underserved communities, among other provisions.
On Jan. 19, then-Secretary of the Interior David Bernhardt announced grants totaling $452 million. Colorado's share was $5,172,872.
Priority for grants totaling $302 million, according to an Interior news release, would be given "to projects that improve physical connectivity between federal and state-managed lands for recreational opportunities such as hunting, hiking, fishing, boating, camping and wildlife observation."
Another $150 million would be allocated in grants in a competitive bid process, allowed under the Great American Outdoors Act, a bill sponsored by then-Sen. Cory Gardner, R-Yuma.
But the total is about half of what Congress appropriated for the LWCF and left off projects approved for funding in the 2020 budget year.
In addition, $125 million in funding for the Outdoor Recreation Legacy Program was rerouted to other Interior priorities. The program supports parks and greenspace projects in cities, urban areas and historically underserved communities.
The LWCF was approved by Congress for permanent authorization in 2019. Through the Great American Outdoors Act, the LWCF was finally approved for full funding of $900 million per year.
The program dates back to the 1950s and the Eisenhower administration. In 1965, the LWCF was fully funded for the first time; since then, Colorado has seen more than 1,000 projects covered by LWCF funding, according to the Colorado Division of Parks and Wildlife. Its funding comes from federal oil and gas drilling lease revenues from offshore sites. However, over its history, much of its funding has been siphoned off for other purposes, according to the Land and Water Conservation Fund Coalition, a nongovernmental nonprofit that advocates for the LWCF.
The Trump administration order, according to the coalition, instituted "major program changes inconsistent with the law, and an insulting move to rob funding designated by Congress to help underserved communities," according to a Jan. 20 news release.
Specifically, the coalition said, the order "misuses LWCF funds, patently violates LWCF's underlying statutes as well as the FY 2021 appropriations law, and undermines conservation and recreation projects across the country. Particularly objectionable is the blatant attempt to simply erase the Outdoor Recreation Legacy Partnership program and siphon away funding that Congress specifically directed to provide equitable and just park access to underserved communities who need it most."
On Wednesday, the coalition, backed by 100 members of Congress, called on the Biden administration to rescind the order. Among the signatories: U.S. Reps. Diana DeGette, D-Denver; Jason Crow, D-Aurora, and Joe Neguse, D-Boulder.
The letter to the acting secretary of the Interior noted that the Trump administration undermined the LWCF for months after the Great American Outdoors Act was signed.
"Last fall, after submitting FY21 LWCF allocations and project lists to Congress that missed legislated deadlines and ignored other requirements in law," the Department of Interior issued restrictions on Interior agencies' use of LWCF funds. Some of those restrictions, included allowing state and local jurisdictions to veto federal public land projects, "arbitrary geographic requirements regarding federal land acquisition funding, a prohibition on further conservation and expansion of outdoor recreation within National Monuments, National Conservation Areas, Wild and Scenic Rivers, and National Scenic and Historic Trails administered by the Bureau of Land Management; and limitation of NPS and FWS projects to those within existing boundaries as of November 9, 2020, blocking all conservation in newly designated park and refuge areas."
In the Thursday announcement to rescind the order, the Interior Department news release said that Secretarial Order 3396 "instructs the National Park Service to revise the Land and Water Conservation Fund Assistance Manual to remove the restrictive policies implemented in the previous order, and to reinstate preexisting implementation of the LWCF state assistance program and Outdoor Recreation Legacy Partnership (ORLP) program."
The coalition cheered the decision Thursday. In a statement, coalition spokesman Tom Cors, director of government relations for lands at The Nature Conservancy, said the administration's decision is "a swift and decisive step toward reversing the damaging policies of the previous Administration and unleashing the full potential of the Land and Water Conservation Fund in its first year of full funding."