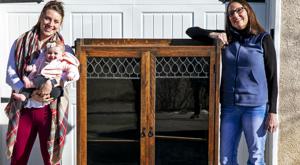 Collectors are always on the hunt for holy grails unwittingly priced to move.
The lost Pollock or Declaration of Independence that turns up at a thrift store. The original Van Briggle bought for a buck. The only thing better than snapping up a gem is doing it at a bargain basement price.
So when Arts and Crafts-era fan Pete Messimer, of Boulder, spotted what looked to be an exquisite bookcase by one of the period's iconic furniture makers for sale online — for $65 or best offer — he bid a generous $150, closed the deal through Venmo and prepared to drive to Colorado Springs to pick up his prize.
Before he could hit the road, though, a soul check stopped him short.
"Now, how do you pull up in the driveway knowing that you've just stolen a family heirloom? Guilt!" Messimer later wrote on a Facebook group page for collectors.
Sometimes a great deal comes with a cost that can't be measured in dollars.
Brianna Hesketh didn't know anything about antiques, but she didn't think she needed to when she offered to sell some items online for close friends, a fellow military family, who were moving, stressed and on a tight timeline to downsize.
"They were like, yeah, we have a couple things, pots and pans, furniture, some stuff in the garage," said Hesketh, of Colorado Springs.
Among the sale items were two heavy, free-standing cabinets that had been in storage. Both appeared to be vintage, were made of wood and had glass-paned doors. Hesketh dusted them off, took pictures and a few weeks before Christmas, posted the listing.
"We are taking the best offer and first come first serve!! $65 for the smaller one or $80 for (the) large one!" she wrote.
When the responses to the ad — more than 80 over the first two days — started pouring in, Hesketh simply figured the home storage option must be trending.
"We were, like, cool. Hutches are popular. My aunt has a couple hutches and she loves them," she said. "It was overwhelming just how many people were interested, had questions, wanted to come and look at it. I don't know if they knew what it really was …"
Pete Messimer did, at a glance. He'd seen one like it before. Same distinctive joints, same leaded glass details that looked kind of like "balloons."
"I missed out on one at auction once," he said, wistfully.
Messimer's family is originally from New York's Adirondacks region, and he thinks that may have played a part in his abiding affection for historical American furniture, especially the chunky, clean-lined Mission-style designs that first came into vogue in the late 19th and early 20th centuries.
He had a house packed with period pieces and he knew what to look for when he shopped: meticulous workmanship, quarter sawn "tiger oak," mortise and through-tenon joints.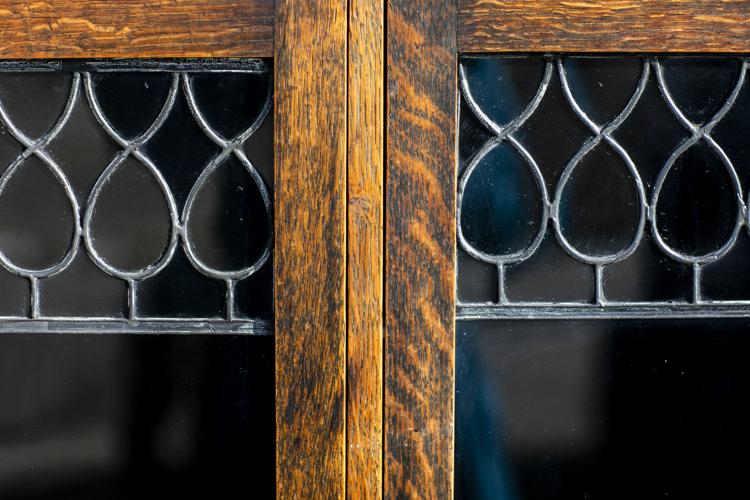 His pulse quickened when he saw Hesketh's listing pop up during one of his routine browses of Facebook Marketplace. Messimer was pretty sure the smaller of the two bookcases was crafted by Charles Limbert, one of the Arts and Crafts movement's most famous furniture makers. In good condition, such a piece could go for $4,000 or more.
This one looked to be in "incredible" shape.
"I immediately sent her a Facebook message and said, 'I want to buy it,'" Messimer said.
Hesketh said she and her husband, Alex, were thrilled — and shocked — when the piece went for more than double what they'd been asking. Buyer and seller were chatting online soon after, when Messimer asked if they could speak by phone.
"I told her that I couldn't, in good conscience, go through with the purchase," Messimer said. "She had to know that the bookcase was valuable and should be priced correctly."
He explained what he thought she had on her hands, encouraged her to do research on Limbert and the Craftsman movement and even gave her pointers on how to write a compelling ad that hit all the high points, including its history with the family.
How the bookcase ended up in a garage and then on the block for a fraction of its value is a familiar tale. Of backstories and worth — the dollar kind, at least — blurred over generations.
Because antiques never start out that way.
"I remember it growing up. This was my great aunt's and my mom had it in her house with her teacups in it for years," said Nancy Gast. "We think that it might have been my great aunt Grace's mother's chest that was given to her, and then my great aunt Grace gave it to my mom."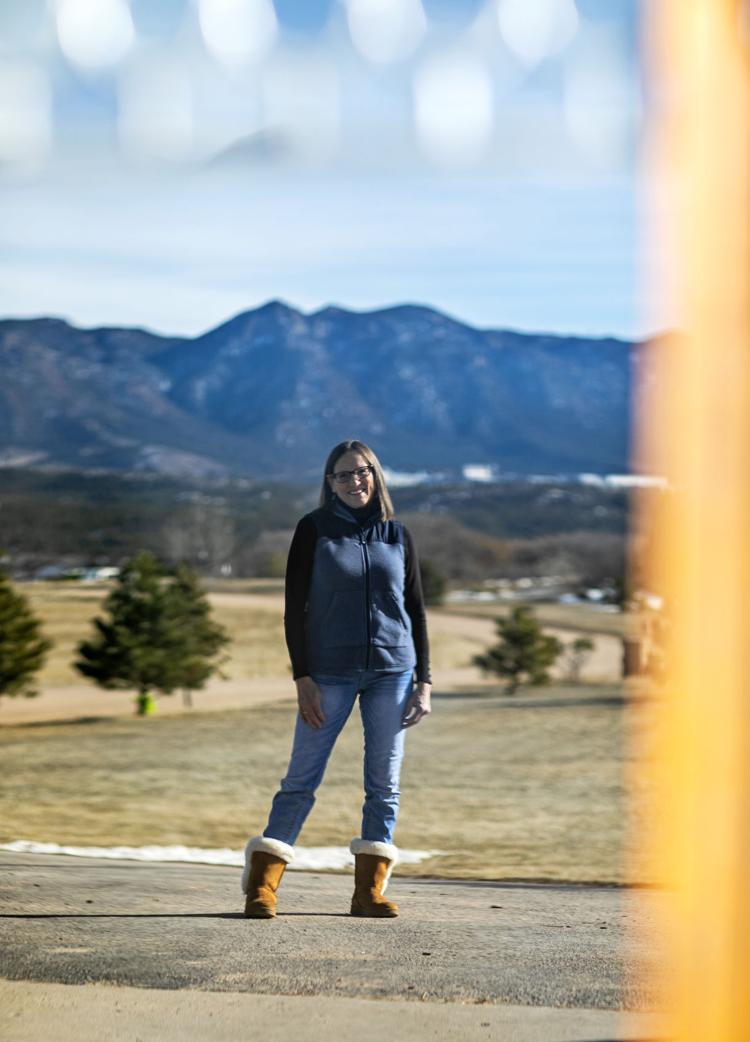 The case was moved to the garage when Gast's daughter, son-in-law, and their three young boys moved in with her and her husband Gregory. The upcoming relocation, from the big, multi-generational household in Gleneagle to separate homes, sealed its fate.
Parting with an heirloom isn't easy, regardless of its market value, but practicality can often mean passing on the provenance.
"Our kids were both moving in different places and they weren't interested in it. The place we're moving into is smaller," Gast said. "Nowadays, kids don't want our generation's hand-me-downs, even if it's antique. It's touching to me because it's been in our family, but because I know it's not going to go any further in our family, I'd rather somebody have it that really appreciates it. I think Great Aunt Grace would have approved."
Since relisting the bookcase on Facebook Marketplace, for $1500, Hesketh said inquiries have come in from around the world, including from a museum in the Netherlands.
"It's just incredible how one guy could make such an impact on this incredible, small military family. Pete didn't have to reach out to us and let us know what it was worth," Hasketh said. "He could have come from Boulder and bought it real quick and said, 'Have a nice day.' But he didn't. He's really got a heart of gold. I don't think a lot of people would have done what he did."
Messimer said that while he would have loved to add the bookcase to his collection, he doesn't regret the decision to come clean.
"It was the right thing to do, and it will help Brianna's friends out. It felt good, and still does," he said. "Sure, I wish I had it. It's a beautiful piece. But I would have had a hard time looking at it every day."
After he wrote about the experience on Facebook, a few people told him he was nuts for walking away from a deal for the record books.
Most of the responses, though, were supportive.
"Usually, the stories people put on there are about what a great price they got because somebody didn't know what they were selling," he said. "But this isn't what it should be all about."
As for his own collection of antiques, Messimer, who's in his 60s, is taking steps now to make sure the paperwork's in order so his treasures get their due when the time comes to pass them on.
"I've always told my kids, don't sell this stuff at a garage sale," he said.