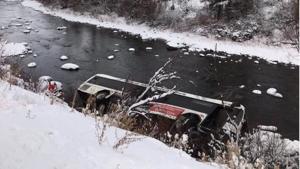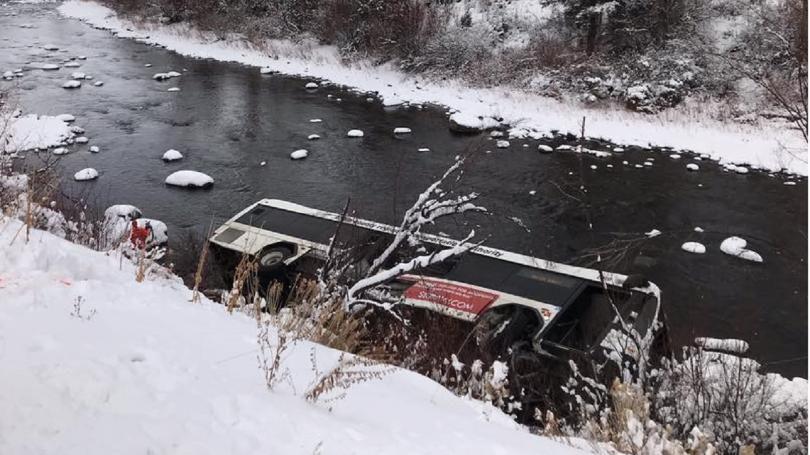 Highway 6 in Eagle County is closed in both directions due to a head-on collision involving an ECO bus and pickup truck.
According to the Eagle River Fire Protection District, the pickup truck sustained significant damage after colliding with a bus that went off an embankment and plunged into the Eagle River. The crash occurred at about 12:53 PM on Friday afternoon along Highway 6 between Wolcott and Squaw Creek Road, just west of Edwards.
The driver of the bus was not transporting any passengers at the time of the accident. The occupants of the pickup were transported to a local hospital with moderate injuries. No injuries were reported for the bus driver.
Colorado State Patrol is reporting it appears the driver of the bus lost control and traveled across the middle of the road and hit the truck.