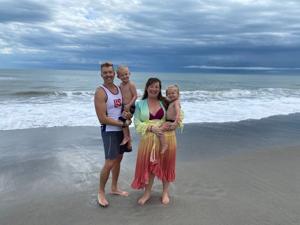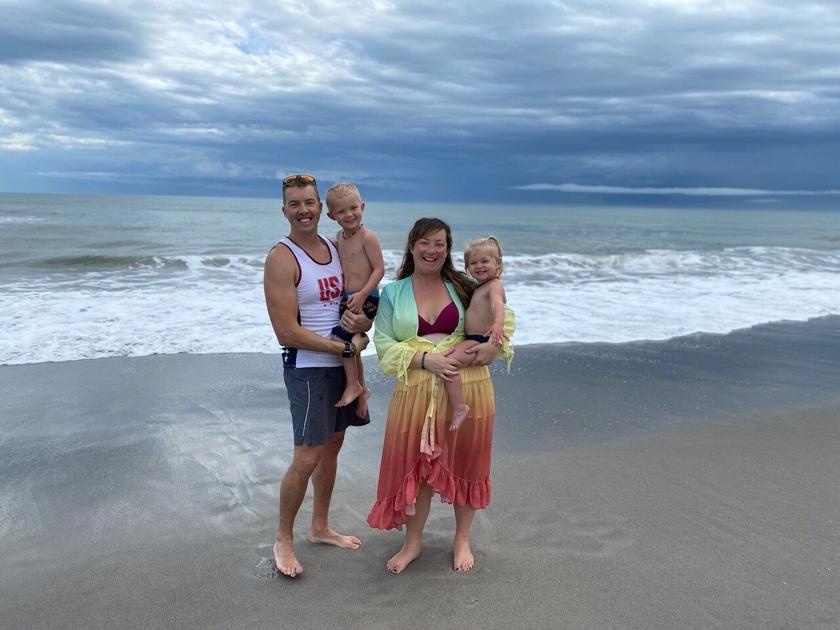 Kicking off Child Abuse Prevention Month in April, a Colorado Springs-based nonprofit is taking the fight against child abuse virtual this year with a monthlong online fundraising campaign to help them meet increased need during the pandemic.
The "Month of Hope" campaign takes the place of Court Appointed Special Advocates of the Pikes Peak Region's annual Light of Hope fundraiser, typically held in April, spokeswoman Keri Kahn said. The annual event won't happen this year because of pandemic concerns, but nonprofit leaders hope to raise $144,000 through their online fundraiser to serve the additional 120 children in El Paso and Teller counties they expect will come to their program in 2021, Kahn said. It costs the program $1,200 a year to serve one child.
Whether determining if it is safe to return a child to a biological parent, how to keep siblings together in the same foster home, moving a child out of a home, terminating parental rights or placing a child for adoption, "judges have to make some pretty big decisions for the children coming through their courtrooms," Kahn said.
"These decisions are life-changing for the child, which makes it so important for the judge to have as much information as possible," she said.
CASA of the Pikes Peak Region recruits, trains and supervises volunteers to advocate for children in the 4th Judicial District who are experiencing abuse, neglect and severe domestic violence. Because volunteer advocates typically only take on one case at a time, they better understand the specifics of each child they advocate for, Kahn said, sometimes uncovering information that might not have come to light without their involvement in the case.
"They didn't ask for their parents to bring them into the world and abandon them," said DeeAnn Rothstein, a former CASA of the Pikes Peak Region board chairwoman and a volunteer advocate since 2015. "The most important thing is to let (the children) have a voice."
The number of children coming to CASA has steadily increased since the pandemic began last March, and more volunteers are needed.
About 20 children came to the nonprofit each month prior to then, Kahn said. But from March to August 2020, the six-month period after initial school closures and social distancing orders when the pandemic hit, that number nearly doubled — rising to about 40 children per month. Though numbers have declined since, they are "still well above the pre-pandemic average," Kahn said.
From September through February, the program had an average of 19 cases each month and saw an average of 33 kids per month, she said.
Studies have also shown children with CASA volunteers find safe and permanent homes — the program's goal — more quickly than children without CASA volunteers, Kahn said.
"In addition to moving the case along and getting the children where they need to be faster, CASA volunteers also serve as that steadfast and committed adult in the life of a child," she said. "So many of these kids have not had a reliable adult presence in their lives and to have a CASA volunteer stand by their side through thick and thin is priceless."
Tiffany Jorgenson, 31, of Colorado Springs credits her volunteer advocate, Teresa Krain, with turning the tide of her case as a child.
Jorgenson and her siblings were verbally, physically and emotionally abused when she was between 6 and 9, she said. Her stepfather was the primary abuser, but her mother refused to report the abuse, she said. Both were drug- and alcohol-dependent.
"Teresa really did most of the grunt work on our case and got it going in the direction it needed to be to get us placed in a nonviolent home," Jorgenson said.
Though she tried to report the abuse, Jorgenson said no one would listen or take her seriously.
It wasn't until she and her siblings were removed from their home in July 1998 — after their infant sister died of suffocation when she was left on an adult-sized bed and rolled between the bed and an adjacent wall — that they were moved to a safe environment.
Jorgenson and her siblings were separated for about a year and a half while the courts determined who would get custody of them, she said.
When their mother attempted to regain custody, taking required parenting classes to do so, Krain reported a critical detail to the court: One night, she observed Jorgenson's stepfather dropping off Jorgenson's biological mother at a parenting class. As part of the court's orders, the stepfather could not have contact with Jorgenson or her siblings, and Jorgenson's mother couldn't guarantee she wouldn't see him on that occasion, Jorgenson said.
"So Teresa told the court," she said, adding that her mom "had to relinquish her parental rights. Teresa's testimony was incredibly valuable for turning the court case."
Jorgenson and her siblings, Charles and Monique, were ultimately placed with Mark and Carol Beal, who adopted the children. Today, Jorgenson is a wife and soon-to-be mother of three who runs a midwifery practice.
Kahn and Rothstein said people who suspect child abuse or neglect should call the state's Child Abuse and Neglect hotline at 1-844-CO-4-KIDS (1-844-264-5437). The hotline is available 24 hours a day, seven days a week and calls can be made anonymously, Kahn said.
She encouraged people to call the hotline even when they're not sure abuse is occurring.
"You are erring on the side of caution, and it just might save a child," she said.
Anyone witnessing a child in a life-threatening situation should immediately call 911, according to the hotline website.
People can donate to CASA's virtual campaign or set a goal and start their own Month of Hope fundraising page, which can be shared with family and friends, at casappr.org/hope.
CASA of the Pikes Peak Region is also seeking volunteers. The nonprofit will host two volunteer information sessions this month on Zoom:
April 13, "Virtual Dudes and Brews," from 6-7:30 p.m.: This male-specific volunteer information session will address the need the program has for more men to become Court Appointed Special Advocates.
April 29, 2-3 p.m.: This volunteer information session is for men and women. Those interested in becoming Court Appointed Special Advocates can ask more questions about the role of CASA volunteers and hear stories from existing program volunteers.
Those who are interested in attending these sessions can RSVP at casappr.org. Once you have completed the RSVP, you will receive the Zoom login information.