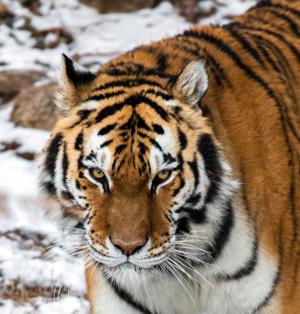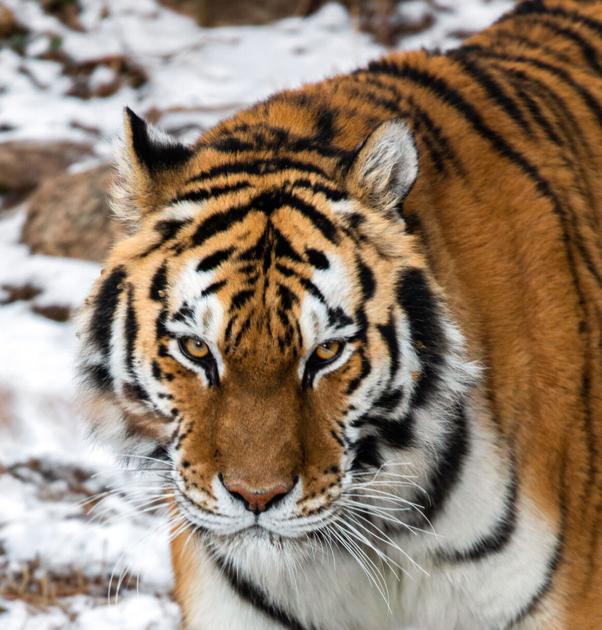 The death of an endangered Amur tiger at the Cheyenne Mountain Zoo has baffled officials after the female stopped breathing while recovering from an artificial insemination procedure, zoo officials announced Monday.
Savelii, a 9-year-old female tiger, underwent artificial insemination in an attempt to propagate a species on the brink of extinction with only 500 in the wild and 107 in captivity in accredited zoos across the United States and Canada, Bob Chastain, president and CEO of Cheyenne Mountain Zoo said in a news release.
The procedure appeared successful but Savelii died due to post-surgery complications, Chastain said. The zoo team was transporting Savelii back to her enclosure after the surgery where she was anesthetized when her breathing became shallow and her heart stopped zoo officials said. Despite veterinarians attempts to resuscitate her, Savelii died.
The zoo preformed a necropsy on Savelii, but no obvious causes were revealed, the zoo's spokeswoman Rachel Wright said.
"As caretakers of endangered and threatened species, we have to walk a fine line between doing the right things for the individual animals in our care, but also making hard decisions for the future of the species, both in the wild and in human care," Chastain said.
The zoo tried natural breeding but was unsuccessful and decided to opt for artificial insemination, Chastain said.
The procedure was requested and approved by the Association of Zoos and Aquariums Tiger Species Survival Plan and was partially funded by a federal grant from the Institute of Museum and Library Services.
Seven veterinarians were present, reproductive biologists, and representatives from three accredited zoos and one university.
Savelii's eggs were harvested so they could be fertilized and placed in another tiger, but the chances of having genetically viable offspring are low, Chastain said in the news release.
"Much hope hinged on the outcome of this procedure," Chastain said. "Savelii will be missed immensely. But our sadness is not only for the loss of a beautiful individual, but also sadness for the loss suffered for the Amur tiger species as a whole."
Members of the zoo's board of directors and executive team pledged to match every dollar donated up to $34,000 to go toward tiger conservation. Visit cmzoo.org/tiger to donate.