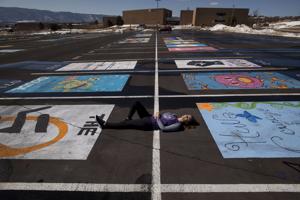 As Lexi Rowland's schoolwork piled up and her friends down the block seemed like a plane trip away, a serious funk descended on the Discovery Canyon Campus High School senior.
Loneliness reached in, grabbed on and refused to let go — even as she realized fellow students were complaining of the same malaise.
"My mental health had definitely tanked throughout this pandemic," said 18-year-old Rowland, who will graduate in May. "School is so overwhelming, and we don't even get to see our friends anymore. I just feel stuck."
After a year of COVID-19, children and teens across the state feel isolated, depressed and riven with anxiety from an invisible threat that no other generation has faced in a century, according to dozens of interviews with students, psychologists and school therapists across Colorado.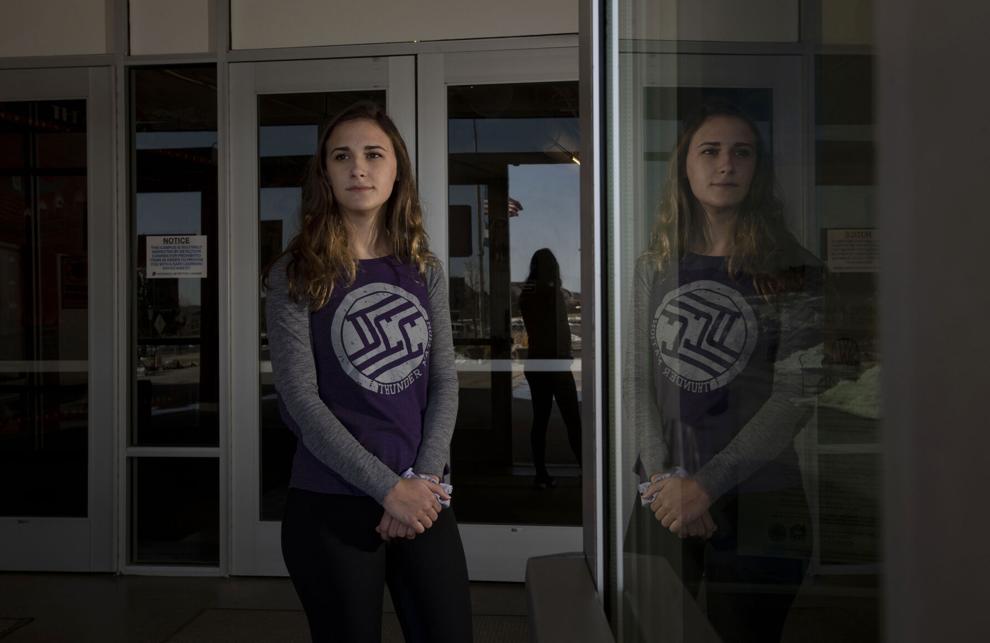 Experts say the pandemic's true mental toll may not become known for years, especially among younger children. But recent surveys and interviews with clinicians around the state show:
• Seven out of 10 teens said they were struggling with their mental health, with 55% experiencing anxiety, 45% reporting excessive stress and 43% dealing with depression, according to a survey commissioned last year by the 4-H Foundation;
• Hospitalizations and referrals for outpatient treatment have jumped in recent months at several behavioral health organizations across the state, clinicians say;
• The number of adolescents who killed themselves in El Paso County last year tied a record high, part of an increase in suicidality among teens across the state, many experts say;
• The average number of people seeking help for children 12 and younger from the Colorado Crisis Services crisis line every month from March through January jumped 75% compared to the eight months prior to the pandemic, according to data obtained by The Gazette through a Colorado Open Records Act request.
"This generation will be defined by the pandemic," said Dr. William Elsass, chief medical officer for Mind Springs Health, on Colorado's Western Slope.
The year of disruption in education, sports, activities and travel has changed how children learn to socialize. Many of the concerns are tied to the unprecedented move to keep kids from attending school in-person and require them to learn from an electronic device at home.
The situation also removed the common support networks, milestones and rites of passage that teens rely on to mark the transition from adolescence to young adulthood.
Nearly two of every three teens described feeling isolated and disconnected from meaningful relationships in their lives with other teens and adults, a Harris Poll survey found.
Those relationships are among the biggest protective factors for teens in warding off mental illness.
"We definitely see a surge in problems with youth mental health related to the pandemic," said Jenna Glover, director of psychology training at Children's Hospital Colorado's Anschutz Medical Campus in Aurora. "It's something we're very worried about."
Among the ramifications are frequent meltdowns, sleep difficulties and inattentiveness, which indicate developmental regression.
Even when they're in school, teens say it's hard to connect with their usual peer groups and interact socially. Severe apathy, defiance and heated outbursts have become more frequent among teenagers during the pandemic, Glover said.
Some schools have returned to full-time in-person learning this semester, which has been stressful as well, Keira Tubbs, a senior at Palmer Ridge High School in Monument, said in an email.
Until last week, Lewis-Palmer District 38 high school students had been alternating in-person days twice a week, since last August.
"It is highly disruptive to learning, and counterproductive, to suddenly change the schedule seven months into the school year, for both students and teachers," Tubbs said.
Because she has asthma and is concerned about the inability to social distance and the lack of parking due to continued lot closures, Tubbs opted to participate in classes remotely from home.
But she's had trouble getting in touch with at least one teacher and problems with technology.
"I already struggle with my mental health like many people my age, especially depression," Tubbs said. "Going back to school fully in-person and being forced to choose between my safety and social isolation is devastating for someone like me."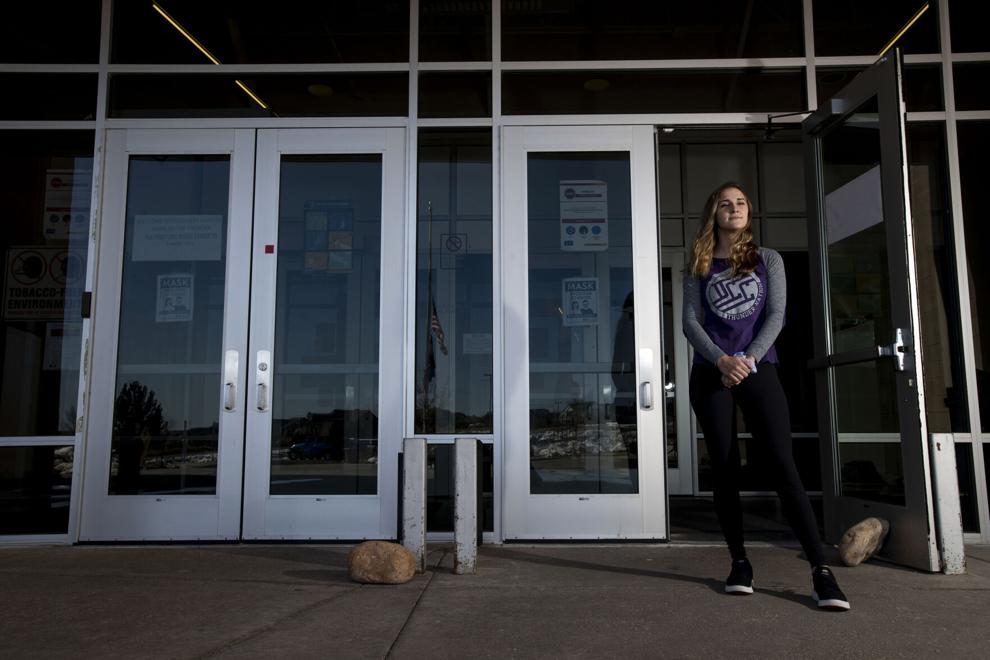 'Will I die?'
When smiles are hidden behind masks and typical hallway encounters between classes are lacking, personal interaction gets lost in the shuffle.
"It feels impossible to get that meaningful connection," said Rowland, the Discovery high school senior. "It takes emotional and mental energy to reach out, which results in more drainage.
"Everyone's doing really bad right now."
Across the nation, the first signs that children were buckling under the weight of the pandemic appeared in hospital emergency rooms.
From April through October last year, children checking into emergency rooms were disproportionately seeking help for mental health reasons, according to the Centers for Disease Control and Prevention.
The proportion of visits for mental health emergencies jumped by 31% for teens ages 12-17, and 24% for children ages 5-11, the agency reported late last year.
The trend fits with what clinicians and school counselors saw throughout 2020 and early this year.
Anxiety and depression spiked in children and teenagers, according to interviews with nearly a dozen clinicians at behavioral health centers and hospitals statewide.
Not only did children miss out on some of the academics, they also missed out on opportunities to learn about connecting with others, making friends, finding support systems and getting involved in things they're interested in, said Erin Yosai, assistant professor of school psychology at the University of Northern Colorado, and a licensed psychologist.
"Kids were worried about, 'Will I get to see my friends?'" said Becky Wyperd, director of outpatient youth and family services for North Range Behavioral Health in northern Colorado. "How are my relatives? When will I get to be near people? When do I get to go back to school? Or today, is school online or in person? Am I going to get sick? Will someone in my family get sick? Will I die?"
Over the first several months of the pandemic, calls to many therapists' offices dropped and appointments at behavioral health organizations across the Denver metro area north to Fort Collins and east to Greeley decreased. That's largely because a major source of referrals — schools — shut their doors while students logged into virtual classrooms from home.
But psychologists say the demand for care jumped as schools resumed in-person classes over the last few months. And hospitalizations increased at some facilities during the pandemic.
Denver Health's adolescent inpatient unit, for example, reported a 17% increase in admissions in 2020, compared to the previous year, as 901 children were admitted last year, compared to 773 the year before.
Mind Springs Health saw adolescent admissions to its West Springs Hospital jump 40% from 2019 to 2020, despite the facility reducing capacity for greater social distancing. When it didn't have any extra beds, teens were referred to other psychiatric hospitals east of the Continental Divide.
As a member of Academy School District 20's health advisory board, Rowland and two other students conducted an anonymous survey last year about the mental health of high schoolers in their district, the largest in Colorado Springs with 25,700 students.
The response was overwhelming, and "all heartbreaking," Rowland said.
"Ninety percent said 'I'm not doing that great right now,'" she said. "Only a couple said, 'I'm doing well right now.'"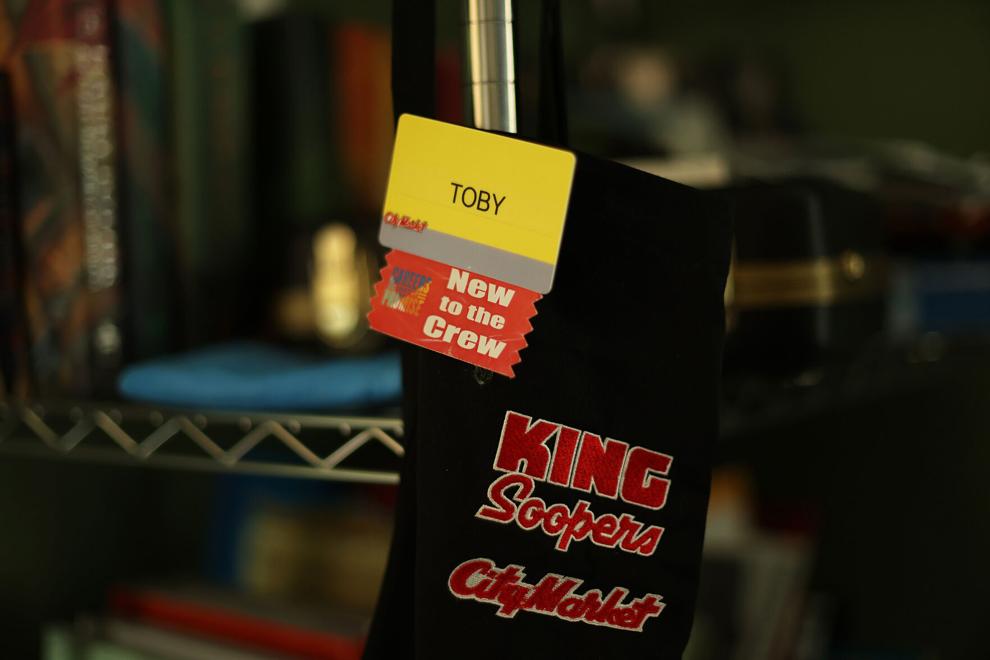 Suicidal tendencies rise
The same held true for teens across the state.
For Toby Gard, the first weeks of the pandemic were the most dangerous.
As his mother tells it, Gard was so fed up with last spring's pandemic-fueled lockdown that he went for a walk one day and came back with a job bagging groceries in his hometown of Breckenridge.
"Even as a little kid, if he wasn't in motion, his brain wasn't engaged either," said his mother, Heather Gard. "He wasn't able to just sit down with a book; he wasn't able to sit and watch Netflix all day. He'd get stir crazy and have to go out."
But with that desire for freedom festered a dark loneliness, one that ended with his suicide on April 20, less than a week before the state's unprecedented lockdown began to ease.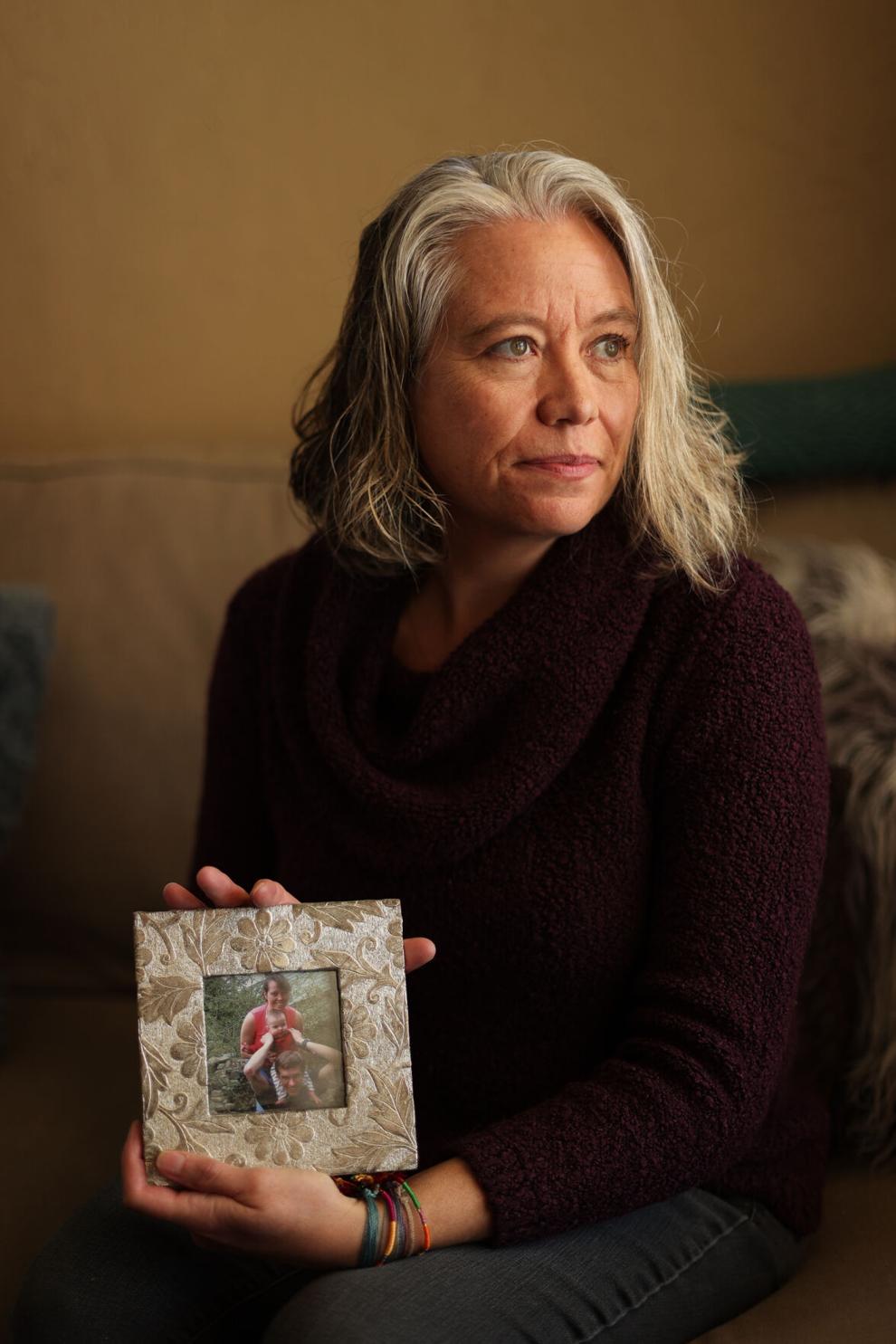 His death portended a difficult year for teens — one that saw suicidal tendencies rise among children ages 17 and younger, interviews with psychologists and behavioral health organizations show.
Statewide suicide totals have yet to be finalized. But a preliminary accounting shows 83 suicides among children ages 10-18 last year, a 10-person increase from 2019, according to the Colorado Department of Public Health and Environment.
State experts caution that the rise isn't statistically significant, and such totals fluctuate from year to year.
"It's very difficult to take one event that's so complex, such as COVID, and to say if there's going to be one sort of consequence or impact," said Lena Heilmann, strategy manager for the state health department's Office of Suicide Prevention. "We're really going to see a variety of impacts play out."
Even so, El Paso County appeared to mark a hotspot for those teen suicide deaths.
In 2020, El Paso County tied its record high with 15 deaths by suicide of adolescents ages 17 and under, according to Dr. Leon Kelly, the county's coroner. It signaled an abrupt end to two years of declining suicides among teens, as officials pumped hundreds of thousands of dollars into programs aimed at curtailing those deaths.
Three 18-year-olds in El Paso County also took their lives last year, according to preliminary reports from Kelly.
The county groups youth deaths into a category that is age 17 and under because that's what's mandated in the state child fatality review statute, Kelly said, while the state's public health department categorizes youth deaths by age 18 and under.
Divining a reason for suicide is usually difficult. Only three of El Paso County's 15 youths who died by suicide last year explicitly voiced that pandemic-related issues contributed to their mental health decline, Kelly said.
Additional stress from COVID "is not going to make an otherwise stable kid turn to self-harm," Kelly said. More often, high-risk kids already struggling with depression or mental health or social problems were pushed to the brink, as they found themselves separated from their normal support systems.
"Removing those monitoring safeguards — teachers, friends or other trusted adults — makes it even harder to get early intervention and access or connect with help when the need is identified," Kelly said.
Combine that with added stresses at home, general fear and uncertainty, and "it increases the severity of disease at presentation and puts our high-risk kids in danger," he said.
On a positive note, Kelly said El Paso County has not had any suicides so far this year for ages 18 and under.
"That's incredible by nearly the end of March," he said. "Let's hope this continues."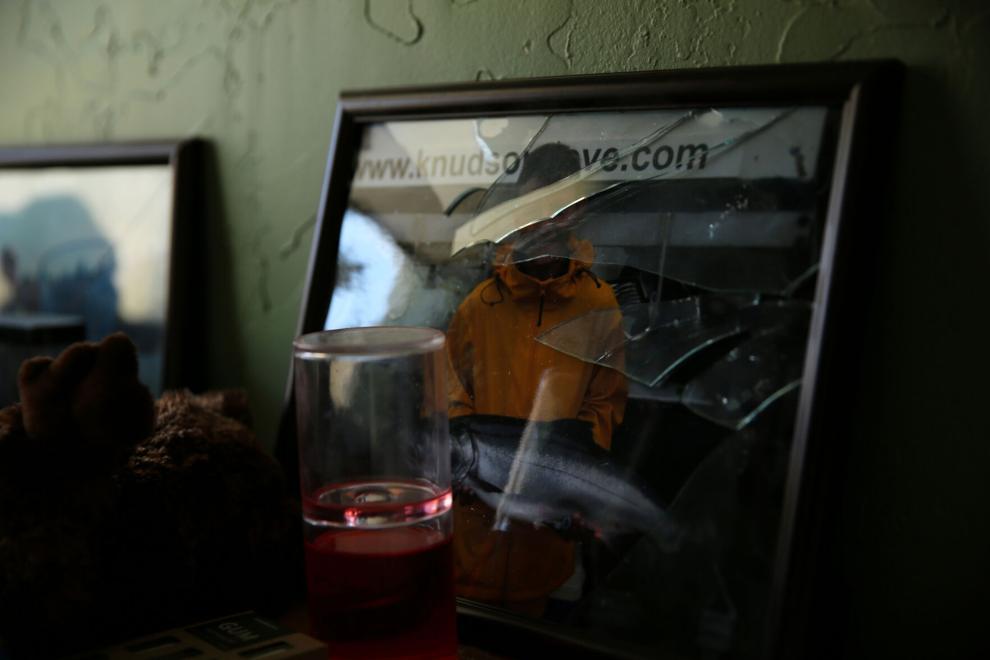 'A balance of living/fearing the virus'
One of the state's first teen suicides of the pandemic was that of Toby Gard in Breckenridge. Heather Gard said her 16-year-old son, a sophomore at Summit High School, constantly asked to see his friends and was caught slipping out to see them on more than one occasion.
A natural athlete, Gard skied and competed in lacrosse. The teenager "was popular, he was athletic, he was cute — he didn't go more than a week or two without a girlfriend," his mother said.
But she later learned he had been battling depression. And being forced to stay at home last spring appeared to exacerbate his struggles.
"We know that he had said, 'This pandemic, you've got to let me see my friends. Seeing them all socially, it's so important. You don't know what this is doing to me,'" Heather Gard said.
At 10 p.m. on April 20, after tensions eased from an argument, his mother checked in on him, finding Toby sitting on the end of his bed.
When she returned 20 minutes later, he was dead. Paramedics could not resuscitate him.
Until that moment, Heather Gard religiously obeyed all the coronavirus rules and implored her son to be as cautious as possible.
Nearly a year later, she regrets having spoken all those words.
"We really have to work on a balance of living and/or fearing the virus," Heather Gard said. "We've tipped those balances — our fear of the virus has made us harm ourselves in other ways."
She has yet to hold a community-wide memorial service for Toby. And she's stopped caring if she gets sick with COVID.
"If it kills me, I get to see my son sooner."
True toll hard to fathom
Simply getting kids back in school is not going to be a panacea to the problem, said Kelly, since high suicide rates existed long before anyone had heard the word COVID.
"As kids return to a more normal life over the next six to nine months, and we all begin to look towards recovery, re-entry to normal may be a challenge for many of us, including our kids."
For some, going back might be 10 times harder, because it hasn't been practiced.
"We're re-learning how to live in the real world, how to interact with people, how to have relationships, how to deal with conflict," said BriAnn Appel, youth and family services director for Southeast Health Group. "The impacts are definitely going to be there, it's just going to be different for each person and each age range."
For toddlers and preschoolers, the pandemic's true toll may not be known for years, psychologists and professors say.
When children are abused, neglected or witnesses to violence — what researchers call adverse childhood experiences — rates of anxiety, depression and addiction later in life climb, according to the Centers for Disease Control and Prevention.
And when parents lose jobs, take financial hits or mourn the death of a loved one, their children take notice and experience similar levels of stress and grief, said Courtney Welton-Mitchell, a clinical assistant professor at the Colorado School of Public Health specializing in disaster response.
"If adults are self-medicating at a rate higher than usual, that's going to have some kind of an impact on the kid," said Vincent Atchity, president and CEO of Mental Health Colorado. "If the adults are more stressed than usual, kids are going to absorb all of that, too."
To try to combat those struggles, school districts across the state have received millions of dollars in federal stimulus funding specifically to address students' behavioral health, according to the Colorado Department of Education.
Included are myriad programs to fund more therapists and counseling for students, as well as better education about the pandemic's mental health challenges.
The state's Department of Human Services' Office of Behavioral Health is working to spend millions in federal funding to help Coloradans weather the mental challenges brought on by the pandemic.
Still, providers from Grand Junction to Fort Collins to Trinidad said they've struggled to tend to children in need, forcing many clinicians to get creative.
In Greeley, practitioners lugged blankets, extra coats and lawn chairs to therapy sessions with children in their home driveways.
In Pueblo, a nonprofit behavioral health center opened a "learning pod" where children could visit when their schools were closed and do virtually-assigned homework in socially distanced rooms with an adult to help them out.
The Mental Health Center of Denver turned to the popular video game Minecraft to connect with kids, re-creating its northeast Denver campus in the game, so that kids could meet virtually and take part in a form of play therapy.
Rowland and other student leaders are pushing for a new mental health policy in Academy D-20, which had the highest number of student deaths by suicide last year in El Paso County, that teaches students how mental health is important and affects daily life.
"We need healthy ways to deal with stress and our emotions," Rowland said. "We feel everyone is not well informed about that."
'Stop waiting for return to normal'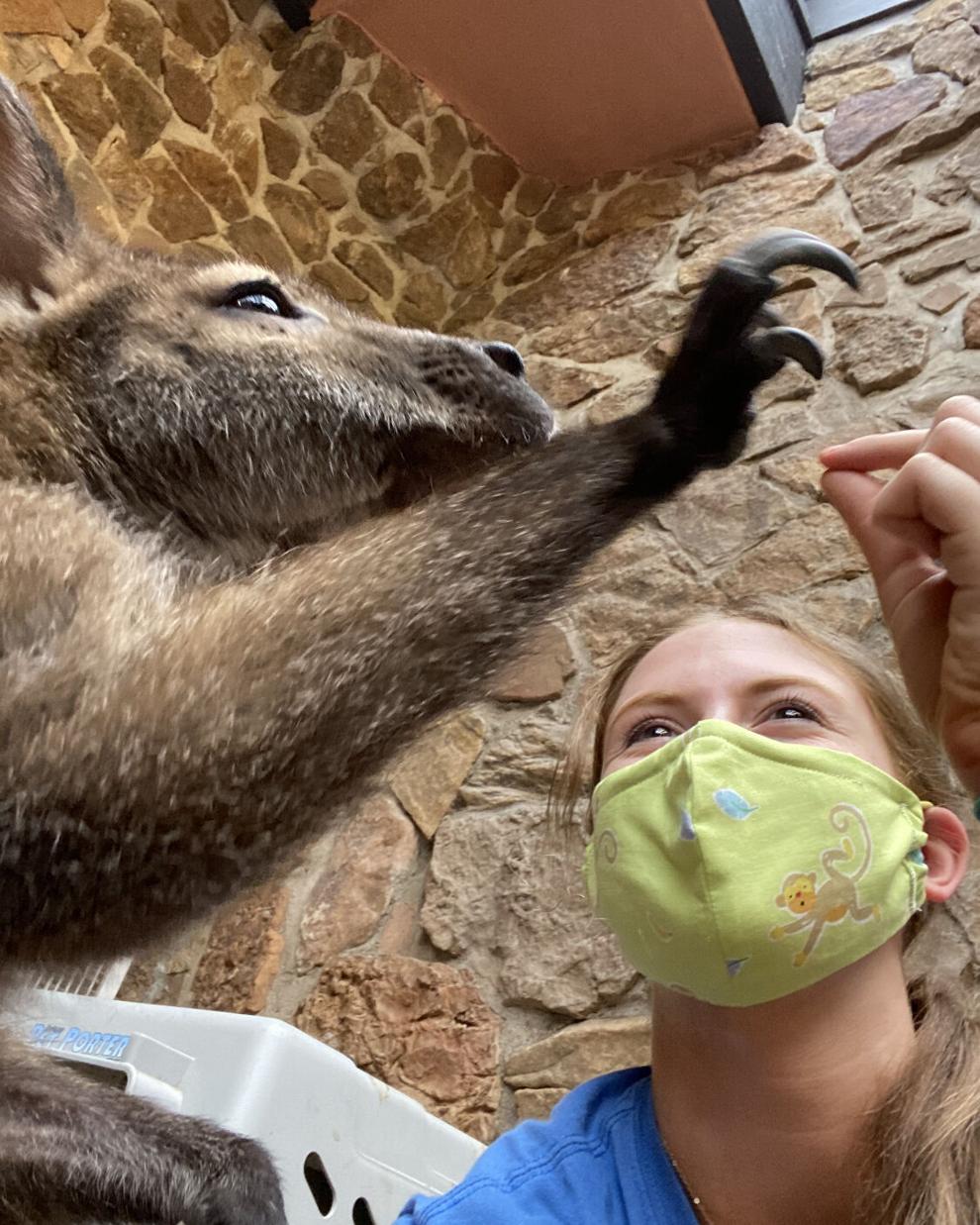 Therapy was key for Grace Davis, a sophomore at Colorado Connections Academy, a statewide online-only school.
The pandemic heightened the 15-year-old's anxiety disorder, as hearing about COVID deaths and hospitalizations and having to wear a mask in public brought back troubling memories of being treated for leukemia at age 5.
Therapy, being involved in fun activities and hanging out virtually with friends have been her coping mechanisms.
But she hasn't been able to do what makes her happiest — performing ballet on stage — in more than a year. Also, her work as a junior zookeeper was paused, and community service projects through the National Honor Society are still on hold.
"I love talking to the public and being with the animals and dancing ballet and doing school around my schedule," Davis said. "I need that art side of my brain as much as the academic side."
Davis continues to tutor other students online, which helps her feel good because she has a positive influence on the lives of others.
And Davis reminds herself that she and her friends will "get through this."
"We feel like we're alone, but we're not — we're all connected," she said. "The best thing you can do is get involved with the things you're really passionate about and keep it alive.
"Once everything is cleared, we're going to have a great time and party hard."
At the Pediatric Mental Health Institute at Children's Hospital where Glover is a provider, there's an emphasis on what families can do to help their children get through these pandemic times. Parents can be instrumental in creating more structure and routines for their children, she said.
Because the world has become unknown and a significant sense of hopelessness remains among teens, doing a fun family activity together can strengthen mental fortitude, Glover said.
"How do you have meaningful connections with other people, not just screen time," she said, mentioning walks and socially distanced celebrations as examples.
Moving out of the pandemic, Glover said, it's important for both children and parents to focus on what they can control and let go of what they can't.
"Our attitude we can control, we can identify things we're grateful for every day, have meals together, designate specific family time," she said.
"I encourage families to stop waiting for things to return to normal — it's a recipe for failure, there's probably not going to be a back to what we knew as normal."
COLORADO CRISIS SERVICES
FOR HELP: Anyone needing help with a mental health crisis, substance abuse or thoughts of suicide can call Colorado Crisis Service's hotline at 844-493-8255, or text "TALK" to 38255.
Average monthly calls and texts to Colorado Crisis Services' crisis line jumped 28% from March 2020 through January, compared to the previous eight months before the pandemic, according to data obtained by The Gazette via a Colorado Open Records Act request.
Anxiety was the top concern listed by people of all ages seeking help from the Colorado Crisis Services crisis line from March 2020 through February. On average, 2,843 people listed it as a concern every month.
Second was people inquiring for "informational" purposes (they could name more than one concern at a time), with an average of 1,845 people mentioning it every month. Depression was next, with 1,805 inquiries a month. And "suicidal" concerns was fourth, with 966 people mentioning it a month.
STUDENTS RESPOND
Hundreds of Academy District 20 high school students answered a survey on mental health. A few of their comments:
"A lot of students are struggling with school and social balance. We sit in front of a screen seven hours a day, followed by three to four hours of homework. This amount of work never feels rewarding because we don't get the social interaction and events we usually have."
"This is making kids go crazy. Let us have our senior year."
"Having to switch from an online brain perspective back to an in-school brain perspective while still getting used to and learning online procedures is very stressful and draining. I have little to no motivation on my online days and end up getting really behind in class."
"Everyone's mental health during this time is at an all-time low. I feel like our high school experience has been taken from us."
"Staring at a screen all day is bad for children's brain development and eyesight. Students also might be home alone all day, which means no social interaction and that can be detrimental and make a student feel lonely."