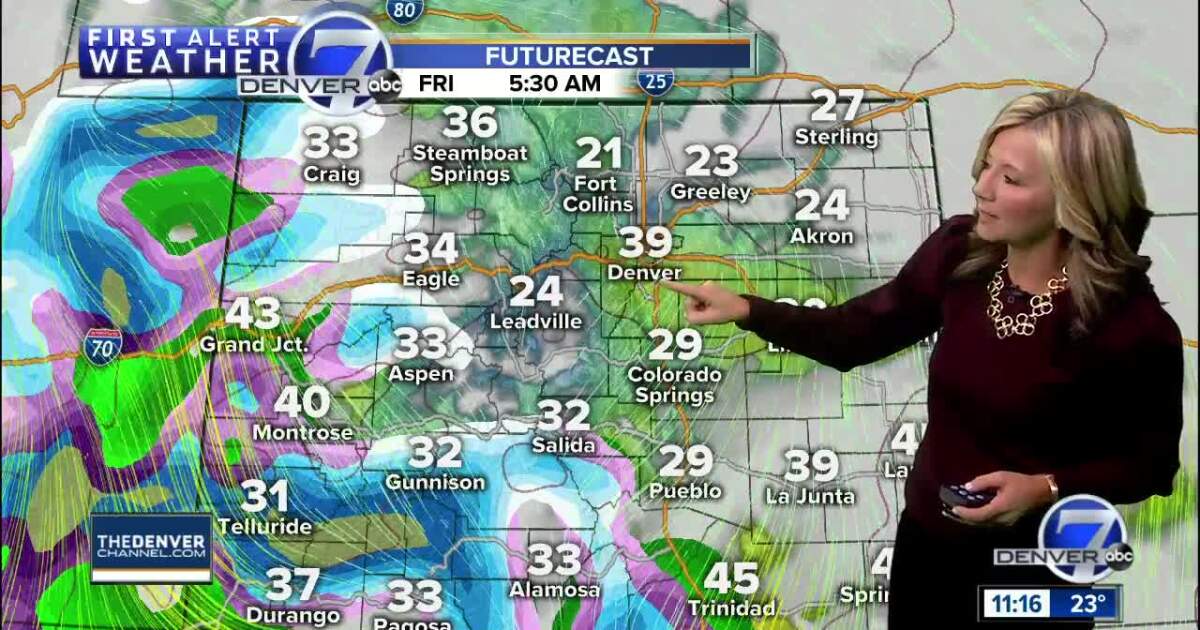 DENVER — Happy Thanksgiving! We are in for a dry, but chilly holiday across the Denver metro area. Partly sunny skies and highs in the low 30s are expected this afternoon.
Watch out for many scattered icy spots tonight — they are often a bigger hazard as they can sneak up on you!
Some areas of fog in the morning, especially on the north and east side of the metro area.
Another storm system will begin to move into Colorado. It will bring more snow to the mountains Thursday afternoon through Friday. A Winter Storm Warning has already been posted in the central and southwest mountains with 1 to 3 feet of snow possible in the San Juans!
The next storm will not be as big a concern for Denver and the Front Range. Some light snow will fall on Friday, but the track of the next storm will take most of the moisture to the north of Colorado. It will become a major blizzard for Nebraska, the Dakotas and the Upper Midwest.
Saturday will be windy and chilly with some snow showers for the mountains. Highs will stay in the 30s in Denver.
The weather will be milder on Sunday, with highs around 45 degrees – nice weather for the Bronco game.
By Monday, highs will return to the low 50s and mild weather will remain through the middle of next week.