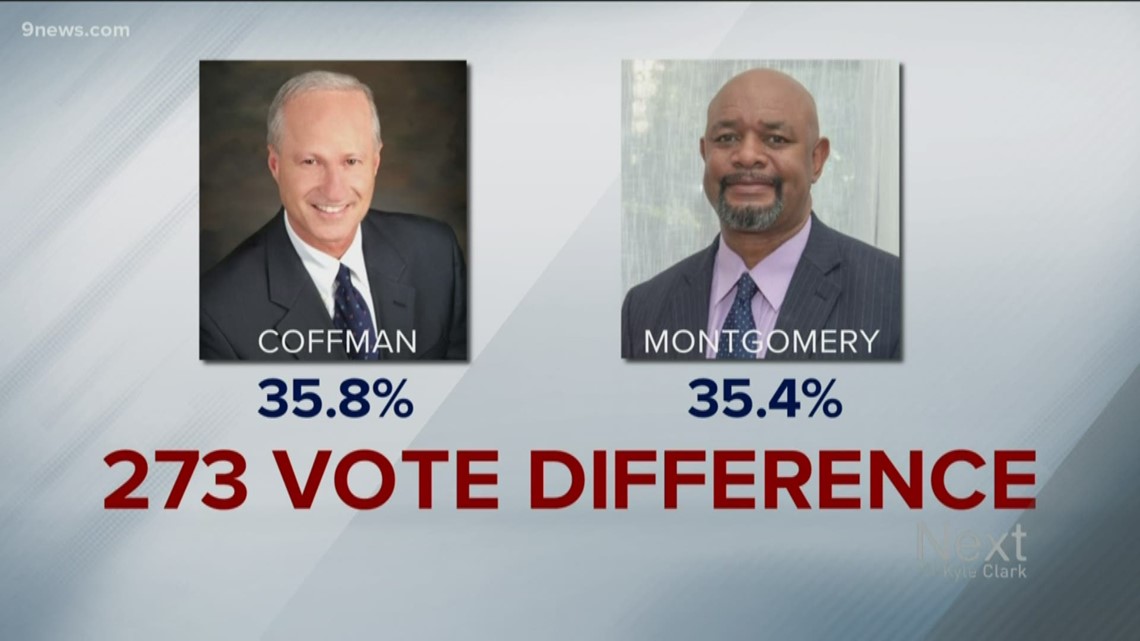 AURORA, Colo. — Republican Mike Coffman, a former Colorado Congressman declared victory in the Aurora mayor race on Thursday, nine days after the Nov. 5 election.
Coffman finished Election Night with an 8% percent lead over Montgomery, but the lead has narrowed in the two days since, as ballot counts continued.
Despite both frontrunners being affiliated with opposing parties, the Aurora mayoral race itself is nonpartisan. But it's worth noting that if the vote ultimately goes in his favor, Montgomery would be the first Democrat to be elected mayor of Colorado's third-largest city in decades.
Because Aurora sits in three counties, residents voted in their specific county: Adams, Arapahoe or Douglas.
The mayoral race wasn't the only one that happened in Aurora election week. Council members in Ward IV, V, VI and a member at large were also elected, you can find the results here.
RELATED: How to find local results
RELATED: Coffman sets apparent fundraising record in Aurora race
RELATED: Voter Guide 2019: Everything you need to know for the November election in Colorado
SUGGESTED VIDEOS | Local stories from 9NEWS