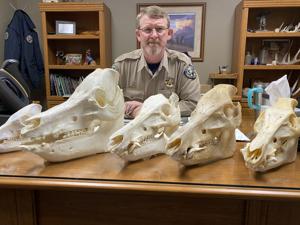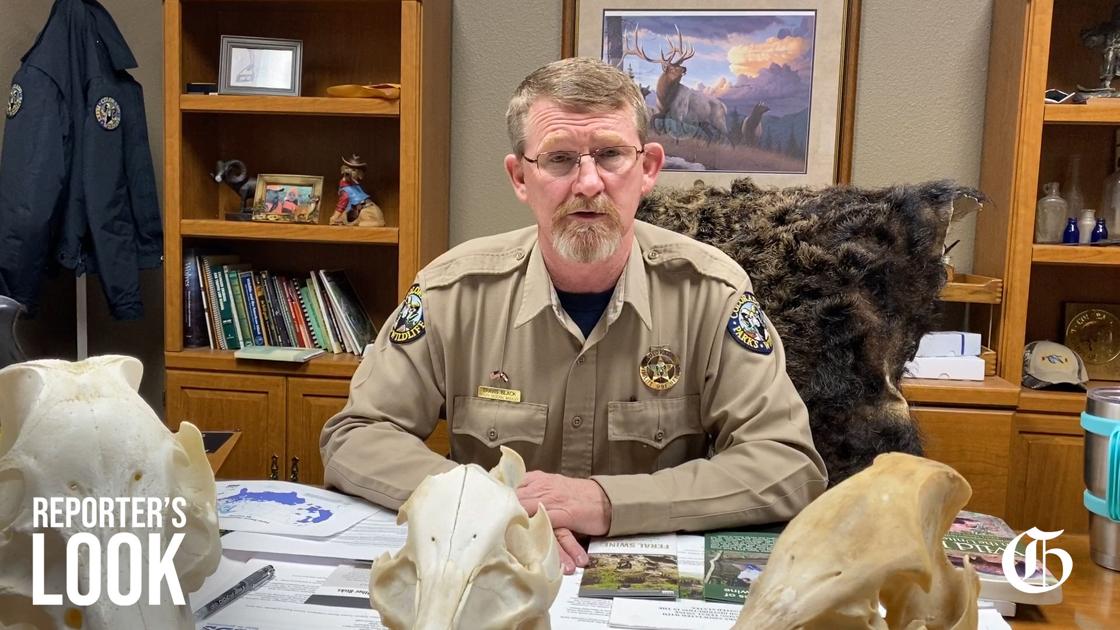 Colorado has become the first state to eradicate all known feral swine as part of a 15-year joint state and federal effort to eliminate wild hogs that spread disease and took food and habitat from native wildlife.
The last known feral swine was killed in the southeastern corner of Colorado in late 2018 and no wild hogs have been spotted in the state since, said Travis Black, deputy regional manager of Colorado Parks & Wildlife for the southeast region. In 2001, about 250 feral swine lived along the Big Sandy Creek in Kiowa County and another 100 or so lived along the Cimarron River in Baca County, he said.
"Feral swine are a threat to agricultural crops and spread disease to livestock, including pseudo rabies, tularemia and brucellosis, and because they will eat anything, they will outcompete native species for food and push them out of their habitat," Black said. "These swine are domestic pigs that escaped into the wild and reverted through natural selection to the feral swine" that roam California and most of the southeastern U.S.
Wild pigs had been a problem in Colorado since at least 2001, when Black and other officials began pushing the Colorado Wildlife Commission to address the issue. Those efforts accelerated in 2005 when 6,000 domestic pigs at a hog production facility in the state had to be destroyed after an outbreak of porcine reproductive and respiratory syndrome that likely was spread by feral swine, he said.
That outbreak led to a partnership between Colorado Parks & Wildlife, the Colorado Department of Agriculture and the U.S. Department of Agriculture's Animal and Plant Inspection Service, Wildlife Services and Forest Service to eradicate feral swine in Colorado. The agencies pooled staffing, funding and other resources and worked with private hunters to accomplish the eradication, Black said.
"A farmer had reported the last feral swine had run out of a cornfield and that same animal was recorded on monitoring cameras, so we were able to find and kill the pig," Black said. "We have monitored for the following year and have taken water samples to test for feral swine DNA, and we have since had a year without a confirmed sighting."
Black's work with feral swine isn't over — he was recently appointed to the Feral Swine Trans-boundary Working Group of the Western Governors Association to work on eradicating wild hogs in the Western U.S. and Canada. He would also like to see wild pig hunting outlawed in Colorado, as neighboring Kansas has done, since some hunters illegally transport feral swine into the state to hunt.
Feral swine don't look much like their barnyard cousins — they have a longer, narrower and less angular snout, tusks than inflict serious damage, tails that are straight rather than curled, longer and more coarse fur and their bodies aren't as long and are much leaner.