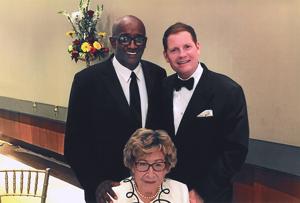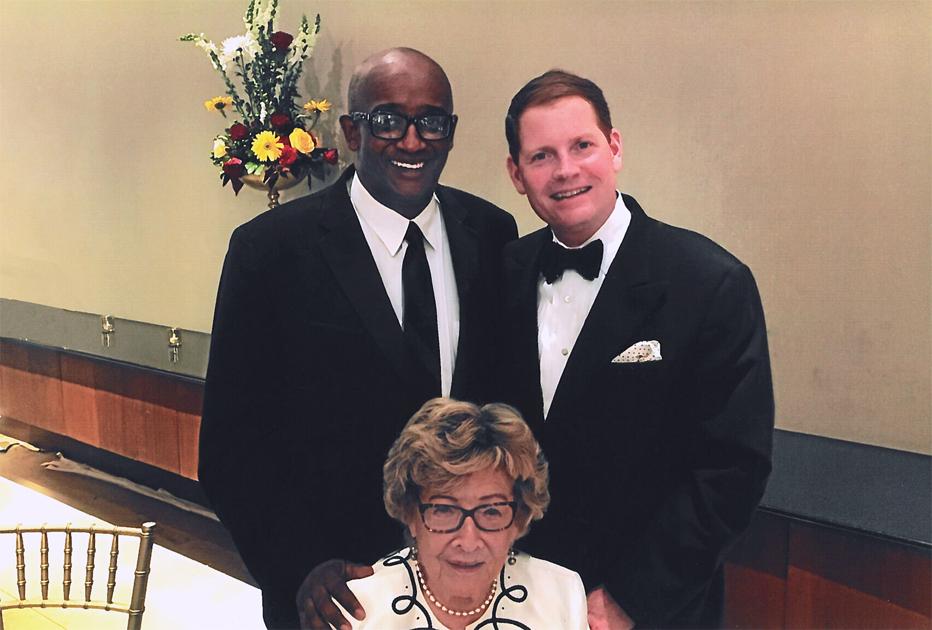 A philanthropic organization has given Colorado College a $500,000 grant toward the construction of the Mike and Barbara Yalich Student Services Center, named for distinguished alumni who graduated in the 1950s.
The gift was bestowed by the Inasmuch Foundation, which supports nonprofits "that directly serve the residents of the city," according to a news release from the college. The organization was established in 1982 by Edith Kinney Gaylord, who graduated from Colorado College in 1936.
The new student center will "honor the legacy and contributions of alumni Barbara Neeley Yalich, Class of 1953, and her late husband Milo "Mike" Yalich, Class of 1950," the college said.
The Yalich Center, which will be adjacent to the new Ed Robson Arena being built along Nevada Avenue and Tejon Street at Cache La Powder Street, will feature a broad range of student services and activities, including health services and counseling, a bookstore, a mail center, an art studio, and a café.
"We are deeply inspired by Barbara and Mike Yalich's leadership in the Colorado College community and beyond," said Mike Edmonds, acting co-president of Colorado College. "And we are immensely grateful to Inasmuch Foundation for their generosity and support through this gift."
Mike Yalich enrolled at Colorado College after serving in the U.S. Navy during World War II. He played football and basketball at the college, and was a captain on the hockey team that beat Boston University for the 1950 NCAA Championship. He and Barbara married in 1950.
Yalich was a fixture in the Colorado Springs community for decades. He helped found the Eastside Rotary Club, served on the city's Chamber of Commerce, and was one of the early founders of youth hockey programs in the area. He passed away in 2010.
"Mike Yalich is remembered as a teammate, coach, community leader, and veteran," the college said.
Barbara Yalich is also a longtime community supporter and public servant. After graduating from Colorado College, she served as the first executive director of the El Paso County Mental Health Association, and served in several positions at her alma mater, including vice president for development and college relations. She was given an honorary Bachelor of Arts degree when she retired in 1994.
"Since 1982, when Barbara joined the original Inasmuch Foundation advisory committee, I've had the honor of watching her and her late husband Mike support and serve their community," said Bob Ross, chairman and CEO of Inasmuch Foundation. "What a perfect way to honor the legacy of these dedicated alumni and community members."
The Inasmuch Foundation has supported Colorado College for decades, including a $10 million grant for the Edith Kinney Gaylord Cornerstone Arts Center and a $5 million gift toward the renovation and expansion of the Tutt Library, the college said.