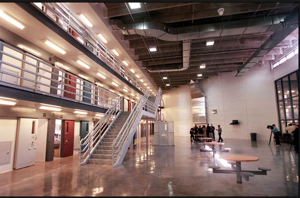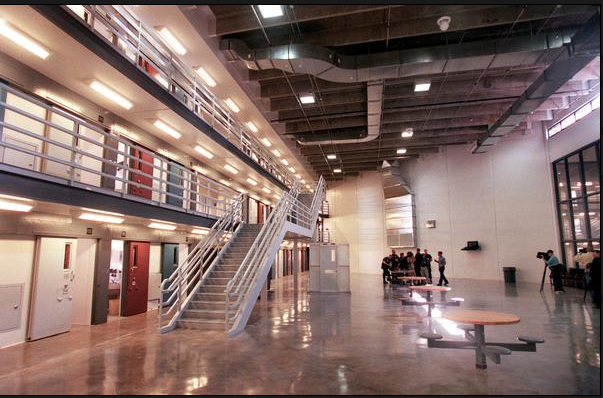 Despite last-minute appeals by Republicans to remember the victims, Colorado's Democratic-controlled House voted Wednesday to repeal the state's death penalty, setting the stage for Gov. Jared Polis to sign it and spare the three men on death row by commuting their sentences.
The 38-27 vote on Senate Bill 100 followed a marathon, 12-hour debate that began at 4 p.m. Monday and lasted until 4 a.m. Tuesday. The state Senate voted 19-13 to abolish capital punishment in late January.
Colorado's only execution since the U.S. Supreme Court reinstated capital punishment in 1977 was of murderer Gary Lee Davis in 1997. Efforts to repeal the death penalty have failed several times and were equally divisive this year.
On Wednesday, all but one of the 24 Republicans and 14 of 41 Democrats in the House spent close to five hours offering their views and reasons for how they voted on the repeal of the death penalty.
Republicans called on lawmakers not to forget the victims and their survivors. Most Democrats spoke about the unfairness of the death penalty, how it fell disproportionately on black and brown defendants, and that innocent people have been executed. The three men on death row are black.
Arvada Rep. Briana Titone, one of three House Democrats to vote"no" on repeal, rejected the argument that the death penalty is arbitrary.
"We have a vigorous process" for ensuring the death penalty is used in a responsible way, and applying it only to those who deserve it, she said.
Rep. Bri Buentello, D-Pueblo, backed repeal, saying statistic after statistic showed the death penalty unfairly targets minorities such as herself.
But what got to her, she said, were comments from someone who spoke in defense of the death penalty, stating that only a half percent of those executed are innocent and that "we should trust the system." As a Catholic, she said, even one life wrongly executed is too many, and that has happened in Colorado. That execution, of a mentally disabled man, Joe Arridy, haunts her.
Arridy, who had an IQ of 46, was 23 when he was executed in 1939 after being falsely accused and convicted of the rape and murder of a 15-year-old girl in Pueblo.
"Don't tell me to trust the system" that executed a disabled man, said Buentello, who has an autistic son. "I will vote to close this ugly chapter in Colorado history, so there will never be another Joe Arridy."
Rep. Dominique Jackson, D-Aurora, counts among her neighbors Rep. Tom Sullivan, D-Centennial, whose son was murdered in the 2012 Aurora theater shooting, and Sen. Rhonda Fields, D-Aurora, who has been among the most vocal opponents of repealing the death penalty.
Fields' son and his fiancee were murdered by two of the men on death row, Sir Mario Owens and Robert Ray, who will be spared possibly being executed by Polis' decision to commute their sentences. The third death row inmate is Chuck E. Cheese killer Nathan Dunlap.
Jackson sobbed as she explained why she was voting for repeal. A former reporter at KRON-4 in San Francisco, Jackson was a media witness at an execution in 1999. She said she also has interviewed two people who came off death row, one who was granted a new trial and another who was exonerated by DNA evidence. The death penalty "doesn't work," she said.
Speaker of the House KC Becker, D-Boulder, read a letter from attorney Madeline Cohen, who represented Dunlap, who was 19 when he killed four former co-workers and wounded a fifth in 1993. Cohen wrote that she has represented defendants facing death sentences for 20 years, and they have experienced extreme trauma in their childhoods: poverty, neglect, mental illness.
It has taught her "about the brokenness of the capital system. … We do not single out the worst for the death penalty," Cohen wrote. "I hope the Colorado Legislature puts me out of a job."
Republicans, as they did Monday and Tuesday, read the details of the murders committed by Dunlap and the murder of Ginny May, who was killed by Davis, the last man executed in Colorado.
Rep. Shane Sandridge, R-Colorado Springs, apologized to the victims, the families of the victims and the jurors, who will watch lawmakers "override your will. … We're reopening the wounds for these victims" in repealing the death penalty, he said.
"We had crying parents here until 4 a.m. (Tuesday), and for what?" Sandridge said, referring to the parents of Kendrick Castillo, a teenager who died protecting classmates from a shooter last year at the STEM School in Highlands Ranch.