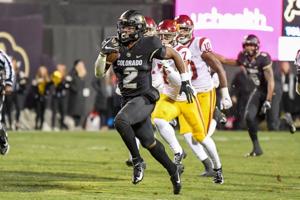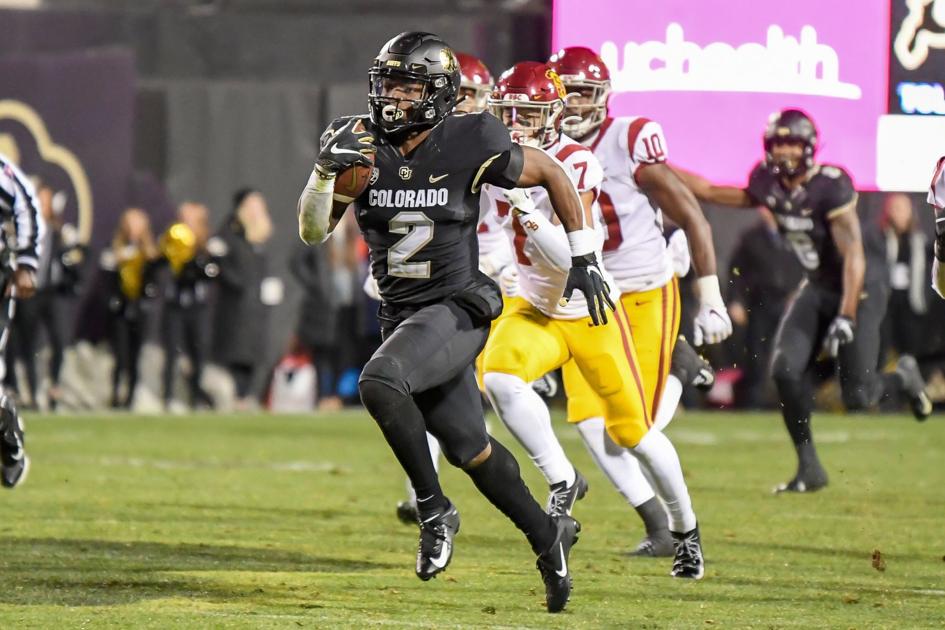 As a future Hall of Fame linebacker in the University of Colorado's national championship era three decades ago, Chad Brown saw students walking around campus wearing black-and-gold jerseys with his number 34 and name on the back.
"I was flattered more than anything," he recalls. "It didn't occur to me that corporations were making money off of me."
All of that could change with a movement called Pay to Play, and Colorado is on the front line, as the state Legislature prepares to consider a bill that would allow athletes to profit from their name, likeness or image. The bill would make it legal for student-athletes to accept endorsement deals and sign with agents. The legislation also ensures that the NCAA or any other organization could not get in the way of this compensation. The legislation would apply to athletes in both private and public universities.
Sen. Jeff Bridges, a Democrat from Greenwood Village, said he has the legislation teed up. "It wasn't introduced last year, because Colorado universities had concerns about the way it was written," Bridges said. "But folks have been working out the language and we are ready."
The proposition would affect a "small number of folks," Bridges said, since only a select few college athletes make it big enough for fans to want to wear their image, likeness or name.
Brown went on to become a Pro Bowler with the Steelers and Seahawks. Now a Denver radio talk show host, he supports the law, except for the idea it would enrich only a select few.
"If players like the star quarterback get the marketing dollars, then that leaves out the offensive line, who worked hard to get him where he is," he said. "I'd like to see that money go to players who don't get the attention, so there's not a locker room of haves and have-nots."
That criticism is shared by former CU fullback Terry Kunz, who went on to play for the Raiders in the mid-1970s. Kunz says tuition, room and board and books was plenty of compensation for him. He is not in favor of the bill.
"When only a few athletes get money, this is going to create problems," Kunz said. "You'll get people who will only play for themselves and not for the team."
Bridges has lined up fellow Democrats as cosponsors: Sen. Rhonda Fields of Aurora and Rep. James Coleman of Denver.
Bridges attempted a bipartisan effort in 2018, but the bill he had planned to introduce with Republican state Sen. Owen Hill of Colorado Springs never got to the floor. At the time, Colorado universities and the NCAA were opposed to the idea of athletes getting any kind of compensation.
Since then, the NCAA and state universities have "changed their tune," according to Bridges. He said "folks have been hammering out language" that everyone could agree on. "CU has been instrumental in helping to draft this," Fields added.
University of Colorado Chancellor Philip DiStefano confirmed that they were working to help come up with a solution that's amenable to all.
"We agree with the concept that student-athletes should have a way to benefit from their name, image and likeness," he said. "We're working with sponsors of the bill and have enjoyed making excellent progress with them on how to do that in Colorado. The NCAA likewise is working with a variety of stakeholders to come up with one set of standards that apply evenly and fairly to all universities."
The NCAA was originally opposed to the idea of athlete compensation, calling it wrong, confusing and unnecessary. Last September, California became the first state to pass such a compensation law. Gov. Gavin Newsom called the state's Senate Bill 206 "a game changer." The Fair Pay to Play law allows California athletes to sign endorsement deals starting in January 2023.
If Colorado's bill is passed, it would begin ahead of California's. The Colorado proposal would start in August 2021, in time for fall sports.
The idea is also catching on at the national level. U.S. Rep. Anthony Gonzalez, R-Ohio, was a wide receiver for Ohio State and played in the NFL. Elected in 2018, Gonzales plans to introduce federal legislation to compensate college athletes with endorsement money.
Hill, who is not involved in the latest version of Colorado's Pay to Play bill, says the time for college athletes to get a piece of the pie is way overdue "for a state which prides itself on leading the way for individual rights."
"Everybody is making millions off of what the athletes are doing except for the athletes," Hill said. "They're the ones putting in the effort, and they have a right to the fruits of their labor."
Another sticking point among some critics is the way universities spend their huge athletic budgets. It's illegal for athletes to earn money, yet their coaches make plenty. CU's head football coach, Mel Tucker, is Colorado's highest-paid state employee. Tucker has a five-year deal that will pay him $14.75 million. Under his contract, he will receive additional compensation for various milestones, including the number of wins per season and to keep up his campus reputation.