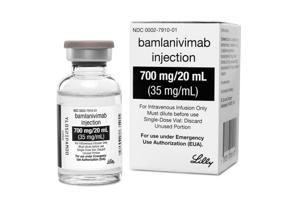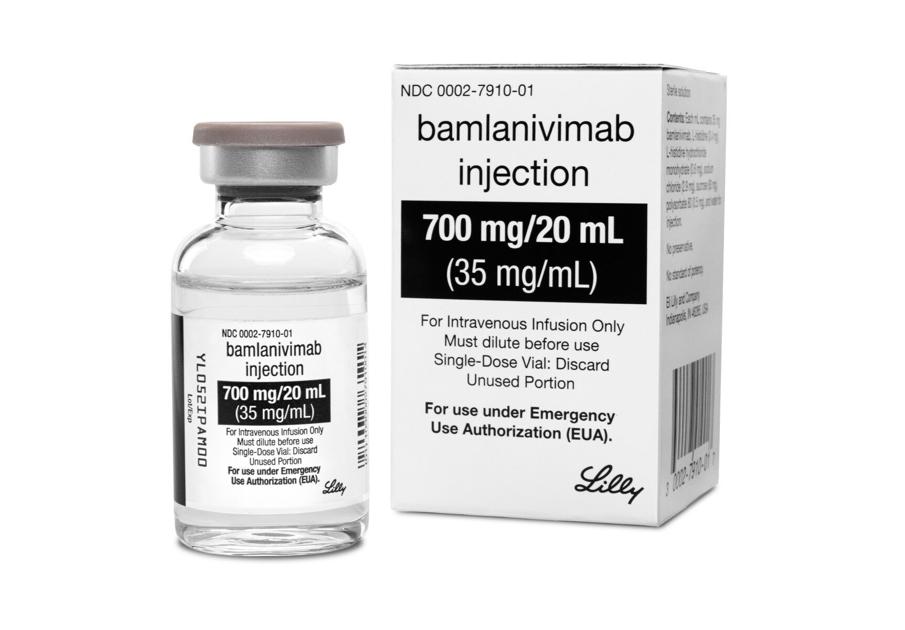 Colorado has received a batch of a new drug that could slow hospitalizations among high-risk populations, and officials are considering using a lottery system to distribute the medication equitably.
Demand for bamlanivimab, an antibody drug that's delivered via an IV infusion, will outstrip Colorado's initial supply, Dr. Eric France, the chief medical officer for the state's health department, told other physicians at a town hall Wednesday night. The drug received emergency use authorization from the Food and Drug Administration last week, after it showed early promise in reducing hospitalizations for high-risk COVID patients with mild or moderate symptoms.
The data is somewhat weak, he said: Results of one study indicated that patients who received it had a 75% lower chance of being hospitalized. Still, there was only a 6% chance of hospitalization for those who received a placebo versus a 1.5% chance among those who'd received the group. Because the drug was headed "in the right direction," the FDA authorized it, France said.
Initially, Colorado was slated to received 1,980 doses of the drug, he said, and the state received that order last week. Doses have been distributed through the hospitals, similar to how another COVID drug, remdesivir, was doled out.
But the number of people who would qualify for using the drug is significant. Older Coloradans would qualify, as would people with autoimmune, heart or kidney disease. Even some teenagers with certain risk factors would qualify.
France said a first-come, first-serve system wouldn't necessarily be equitable. He said that the state was considering building a lottery system to distribute bamlanivimab. He likened it to a "golden ticket" that would be delivered "by chance alone." He said that under such a system, a provider could punch in a patient's name, ensure he or she qualifies as high risk, and then push a button to see if the patient was selected.
The lottery system could also be weighted, potentially to give health care workers a better chance of receiving it. But he threw cold water on the idea of prioritizing certain groups, like residents of nursing homes, within the already trimmed down pool of high-risk patients. A spokesperson for the state said the officials are working on an "online system to identify which patients are to receive treatment."
Even just doling it out via the hospitals may prove difficult: One doctor at the town hall said he was an independent physician not affiliated with a large system, and he wanted to ensure his patients got the same opportunity to receive the drug as those being cared for at large facilities.
"That's the puzzle we're going to try to crack," France said. "I don't know that I have that answer."
He said that though hospitals would act as the initial distributor, the state may begin sending doses to infusion centers, where patients go to get IV medications. The drug can only be delivered to a patient in a setting where providers can treat any complications that accompany any intravenous drug.
There are other unknowns. The drug would be free, but will patients be charged other fees via the infusion center? How would the uninsured population play into that?
"We're in a bit of a sticky place," he said. The data supporting the drug's efficacy isn't overwhelming, but it may still help.
"Let's learn by doing," he continued. "Let's get the doses out there, let's start trying to give it, let's try this lottery."