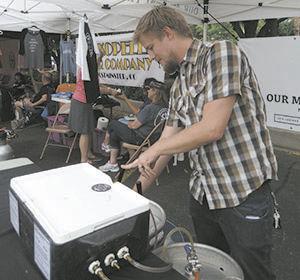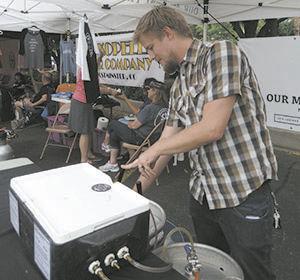 A Senate committee on Monday unanimously signed off on a bill streamlining the process for breweries and distilleries to hold festivals in Colorado.
The bill from Sens. Kevin Priola, R-Henderson, and Brittany Pettersen, D-Lakewood, would amend the state liquor code to put those alcoholic beverage producers in the same category as wineries when applying to hold a festival. Most alcohol producers currently have to apply for a special events permit, a process Pettersen called "really complicated and time consuming." Wineries, meanwhile, have access to a far more streamlined application process.
"This is just letting our breweries do the same thing that they already do with a much more simplified process, and it's the same process that our wineries already get to take advantage of," Pettersen said.
Eric Wallace, the co-founder, president and CEO of Longmont's Left Hand Brewing Company, said he experienced that complicated process. Wallace told the committee a five-figure profit raised at a festival his brewery hosted to support Habitat for Humanity took a hit because of the way the proceeds were distributed.
"We were eventually issued a $5,000 fine by the state and not for malfeasance or anything other than the fact that the funds from the event had touched our brewery account," he said.
While Left Hand Brewing has subsequently set up a nonprofit organization to ensure future compliance, Wallace said smaller breweries could "ill afford the complexity and costs involved."
David Bergen, who said his Joyride Brewing in Edgewater makes less beer in a year than Coors pumps out each hour, spoke directly to that.
"While I said that my title is director of brewing and marketing, the reality of being a small business owner is that you actually do everything and every hour I spend on this dossier is an hour that I'm not helping to run my business," he said. "These forms will typically take us anywhere between eight to 12 hours and after the year that we just had, the more time that I can have to help my business, the better."
The bill also won the support of the Colorado Distillers Guild, and the Colorado Municipal League moved from opposing to neutral after the bill sponsors introduced an amendment increasing local input in festival operations. All
The bill now heads to the Senate Finance Committee.