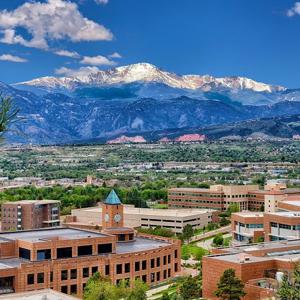 Colorado is the third most-educated state in the nation, according to personal finance website WalletHub, which on Monday released its rankings of "2020's Most and Least Educated States in America."
Colorado has the nation's highest percentage of associate's degree holders or adults age 25 or older who have attended college, with 70% of the population. Utah came in second, followed by Washington, Minnesota and Oregon.
With 40% of residents holding a bachelor's degree, Colorado ranks second-highest in that category, behind Massachusetts, according to the data.
Colorado also is No. 1 for having the least amount of gender gap in educational attainment, which measures the difference between the share of female bachelor's degree holders and the share of male bachelor's degree holders. The difference in Colorado between the percentages of female and male bachelor's degree holders is 0.94%, which means there are more women than men with a bachelor's degree.
Fifteen percent of the state's adult population over age 25 hold a graduate or professional degree
To determine where the most educated Americans live, the company compared 18 metrics among the 50 states, ranging from share of adults aged 25 and older with at least a high school diploma to average university quality to gender gap in educational attainment.
Colorado's worst metrics were public high school graduation rates, ranking 45th lowest among the 50 states, and "average quality of universities," which ranks 44th lowest in the nation.
Colorado ranked fifth on the list in 2018 and third in 2017, although the methodology has changed over the four years of the study, according to a WalletHub spokeswoman.
In terms of the nation's large metropolitan areas, Colorado Springs scored 12th best of "Most and Least Educated Cities" for 2019 and 2018.
U.S. Bureau of Labor Statistics data show a correlation between higher education levels and higher income and lower unemployment rates, WalletHub says, giving importance and weight to the rankings.
Mississippi ranks as the least-educated state in the nation.
Snapshot: How educated is Colorado? (1=Most; 25=Average):
• 14th — % of High-School Diploma Holders
• 1st — % of Associate's Degree Holders or College-Experienced Adults
• 2nd — % of Bachelor's Degree Holders
• 8th — % of Graduate- or Professional-Degree Holders
• 1st — Lowest Gender Gap in Educational Attainment