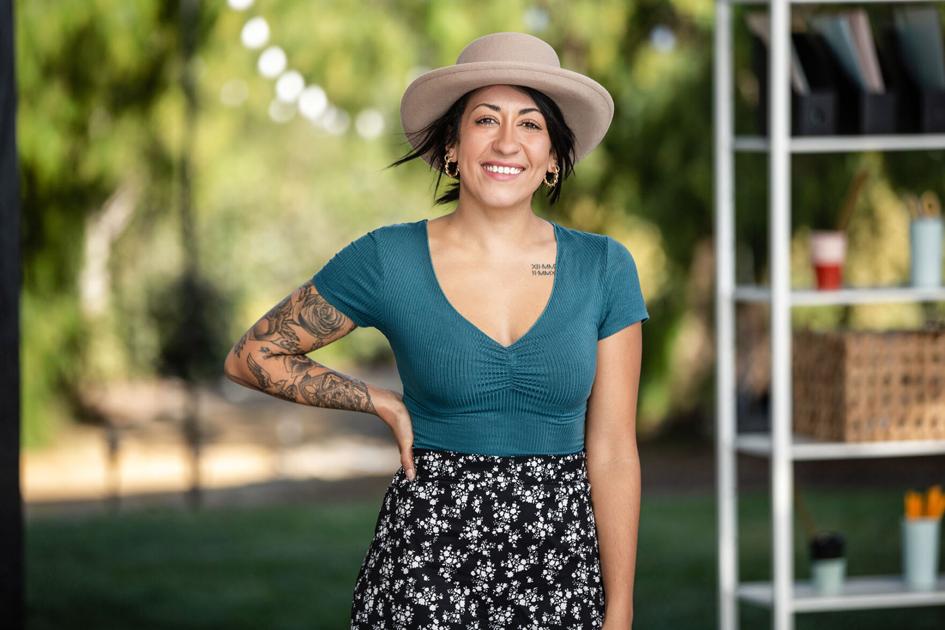 Arianna Danielson did Colorado Springs proud.
The 29-year-old designer made her TV debut Wednesday during the debut of HGTV's new show "Design Star: Next Gen."
And after a roller coaster of a first episode, Danielson will move onto the next week.
She was one of eight contestants introduced during the premiere of the series, which airs on Discovery+ and HGTV. Over six episodes, the up-and-coming designers will show off their style and skills while competing for $50,000 and their own HGTV show. The show also features Denver resident Eli Hariton.
Each week, contestants will battle through challenges to keep their spot on the show.
During the 90-minute episode on Wednesday, Danielson told viewers about her brand, which she calls "80s Drug Lord Meets Grandma Chic," and that, within the past two years, she quit her waitressing career to pursue design full-time.
"If I were to win 'Design Star,' then that definitely validates me as a real designer," she said on camera.
While Danielson won the episode's first challenge, judges placed her in the bottom three. Thankfully, though, they were impressed enough with her transformation of her "Neon Nightmare" house-like room. Marisa Molinaro, a designer from Los Angeles, was eliminated.
At home in Colorado Springs, Danielson celebrated the episode with a small watch party featuring close friends, sushi and Champagne, as she shared on Instagram. And many of her 95,000 followers were celebrating along with her.
Danielson and the show moves on to the second episode, which streams on discovery+ and airs on HGTV at 7 p.m. Wednesday.