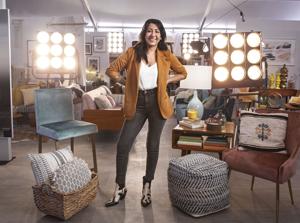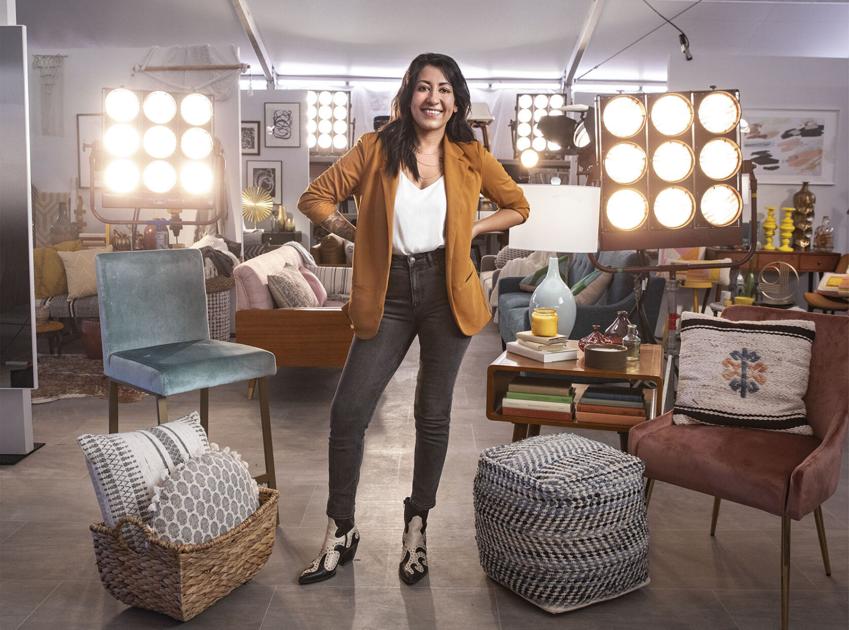 Arianna Danielson is used to sharing things with her social media followers.
They know about her love for pink couches, seashell pillows, lazy days and thrifted sweaters. They know her kids' names and that her house projects are sometimes fueled by Champagne.
The Colorado Springs-based designer is one of eight contestants on the series, which premieres Wednesday on Discovery+ and HGTV. Over six episodes, the up-and-coming designers will show off their style and skills while competing for $50,000 and their HGTV show. The show also features Denver resident Eli Hariton.
For Danielson, 29, the journey to the small screen started last year with an out-of-the-blue email about potentially being cast on a show.
"That's kind of the dream, right?" Danielson said. "To have your own TV show."
So she chased the dream. That meant leaving her husband and two kids behind in the Springs for a month to film in Los Angeles. And that meant keeping unusually quiet on Instagram.
"It's one of the hardest things I've ever done and a pinnacle moment of my career," she said. "I just wanted to talk to everybody about it."
When Danielson finally was allowed to tell her 96,000 followers, she couldn't stop shaking from nerves.
"I knew you guys were gonna flip out with me," she said last month during an Instagram story. "I filmed a freaking TV show."
While she can't reveal how she fared on "Design Star: Next Gen," Danielson says getting any amount of time on the major network felt important. It was a chance to showcase her style and personality, both of which she counts as different from what viewers typically see on home renovation shows.
"There's just this standard of the perfect designer," she said. "She's blond and white, and she's supposed to have a cookbook out and love shiplap and decorate with chickens."
Danielson happily doesn't fit that mold.
"Even the way I look isn't typical," she said. "I'm young, I'm Dominican, I have tattoos."
She's also not a formally trained designer. Danielson's career started four years ago after she and her husband bought her childhood home in the Springs. Danielson began sharing their step-by-step renovations, like how her closet is inspired by "Little Women" and how she might demolish a bathtub while wearing slippers. Thousands followed along on Instagram and her blog. That led to her starting an e-design business.
When HGTV called, Danielson saw a chance to share it all on a bigger scale.
"It almost felt like an obligation to do it for the women who are different and who fill their homes with crazy, one-of-a-kind vintage things," she said.
"Win or lose, it's something I knew I had to do."
To get a sense of Danielson's style, just consider what she calls it: "drug lord chic."
The moniker for her aesthetic came up as a joke after brunch with friends. Based on Danielson's love of the 1970s, colors and velvet plus the movie "Scarface," the label stuck.
"Nobody else can say they've branded themselves as drug lord chic," she said. "It stands out."
It seems that's what HGTV wanted. The new show is a spinoff of the popular series "Design Star" that aired from 2006 to 2013.
"Design Star: Next Gen" was filmed in an isolated "design hub" bubble in light of the coronavirus pandemic. Each designer got their own house-like space to work on during challenges.
"The whole experience was so much fun," Danielson said. "I'd do it over and over again."
She also describes the experience as "mildly traumatic." A trailer for "Design Star: Next Gen" shows the flashy set, guest stars such as Jonathan Scott from "Property Brothers" and contestants frantically running around with plants or power tools as host Allison Holker Boss yells into a megaphone, "One hour left!"
During 12-hour filming days, there were plenty of stressed-out moments. But Danielson wasn't fazed by the cameras, which bodes well for a potential show of her own.
"I'm actually sad there's no cameras following me around at home," she said with a laugh.
"I would love to bring a show to Colorado Springs."