Renowned travel publication Condé Naste recently released its list of top destination spots for Memorial Day weekend and one Colorado city made the cut: Colorado Springs.
Home to five military installations – Peterson Air Force Base, theAir Force Academy, Fort Carson, Schriever Air Force Base and Cheyenne Mountain Air Force Station – and 40,000 active-duty troops and nearly 100,000 veterans, it's no surprise that Colorado Springs goes all out for Memorial Day.
Great weather and ample opportunities for outdoor recreation make this the perfect place to be on a late-May weekend.
Condé Naste mentions the reopening of The Broadmoor's Manitou and Pikes Peak Cog Railway as a key reason to visit the region.
After several years of being shut down, and questions about whether or not the rail line would ever reopen, train cars will soon be traveling from Manitou Springs to the 14,115-foot summit of Pikes Peak once again. Tickets can be purchased online, giving riders a first shot at experiencing the popular attraction after a $100 million renovation.
RELATED:
Olympic & Paralympic Museum in Colorado Springs named America's best new attraction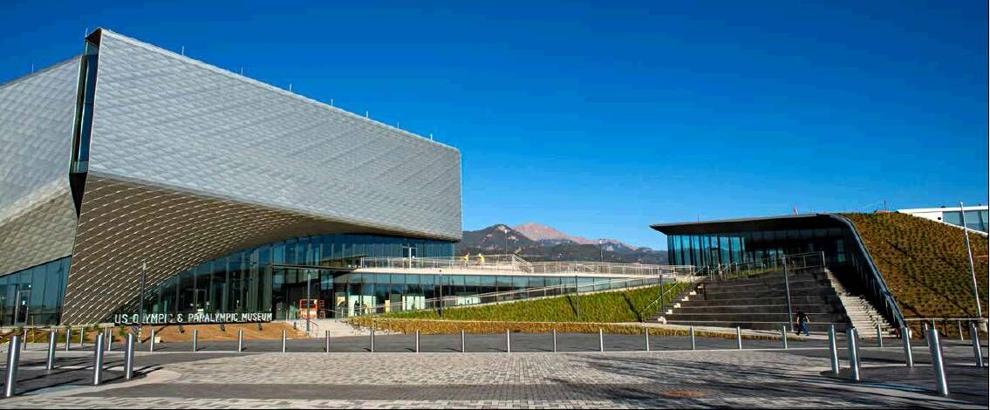 Other attractions in the area that are sure to be packed with Memorial Day visitors include the Garden of the Gods, the Manitou Incline (reservations required) and Seven Falls (reservations required).
To remember the sacrifices of Pikes Peak region troops, there are several spots to visit. Memorial Park's collection of war memorials, The National Museum of World War II Aviation, Fort Carson's 4th Infantry Division Museum and the Pikes Peak National Cemetery are places where the memory of those who have given their lives at war are kept fresh.
Other spots on the Condé Naste 'top spots for Memorial Day' list include the Grand Canyon, Puerto Rico and the British Virgin Islands. See the full list here.