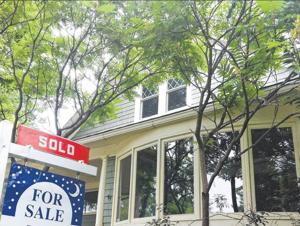 Colorado Springs remains among the most expensive housing markets in the nation, though it no longer is among the leaders when it comes to how fast its home values are appreciating.
A National Association of Realtors report released this week, which examined housing costs in 183 metro areas, showed the Springs' median home sales price rose to $387,500 in the first quarter of this year, a 14.3% jump over the same period in 2020. That figure includes single-family detached homes and townhomes.
Colorado Springs' first-quarter median price ranked as the 29th highest in the association's report, similar to where it's been the past few quarters.
While that ranking hasn't changed recently, prices continue to climb. And the high cost of housing has put homes out of reach for many buyers, especially if they're first-time purchasers, said Joe Clement, broker-owner of Re/Max Properties in the Springs.
"It's the lower end of the market that's just getting clobbered," he said. "It's going up and the lower price range buyers are getting left in the dust. It's very concerning and it's very sad. I wish I could wave my magic wand and fix it. But I don't know what it's going to take to fix it."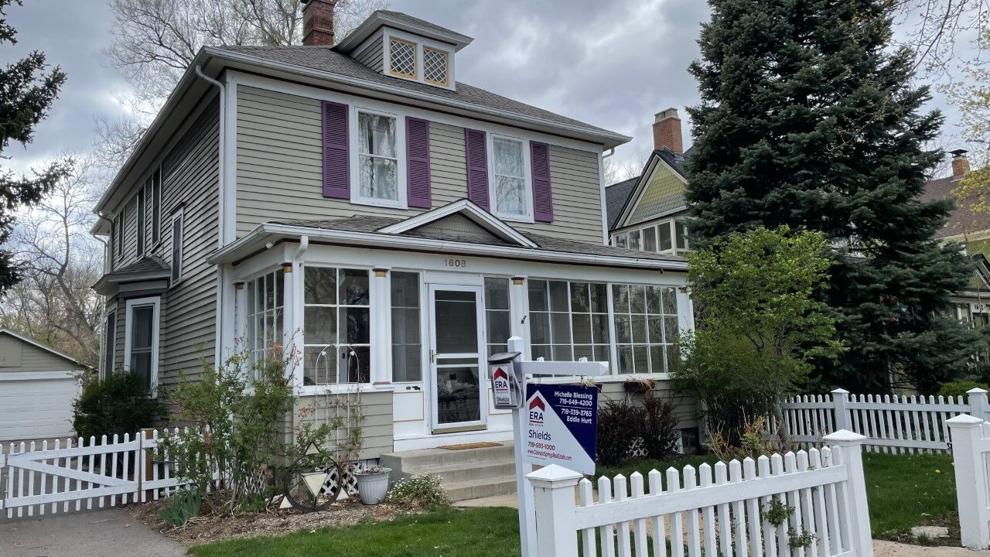 A shortage of existing homes in Colorado Springs — similar to what many cities nationwide are facing — remains one of the biggest drivers of prices. That lack of supply, combined with demand that's been fueled in large part by historically low mortgage rates, has sent prices skyrocketing.
Rising prices have created a "housing crisis" in the Pikes Peak region, Dirk Draper, president and CEO of the Colorado Springs Chamber & EDC, said last month during a forum at which community and business leaders discussed industry problems.
And as prices soar, they threaten the ability of employers and businesses to attract and keep workers, which potentially will harm the area's economy, Draper said.
Colorado Springs' home prices are far from the highest in the state, though. The National Association of Realtors' first-quarter report on median prices also showed:
• Boulder, at $726,600, ranked as the sixth most expensive city among the 183 metro areas in the report. Its price rose 16.7% from the first quarter of last year.
• Denver-Aurora-Lakewood was 14th highest at $554,400, a 17% year-over-year increase.
• Fort Collins was the 21st priciest market at $469,200, or 10.6% more than the first quarter of last year.
Double-digit percentage increases in prices, like those seen by the Springs and the other Colorado metro areas, used to be the exception and not the rule among metro areas in the National Association of Realtors report.
In the association's first-quarter report from 2020, only 25% of metro areas saw double-digit increases in prices. Colorado Springs was one such area, and its 14.4% price increase in the first quarter of last year was the seventh largest gain during that period.
Now, in the National Association of Realtors' latest report, 99% of metro areas saw price gains in the first quarter and 89% of them had double-digit percentage increases. The Springs' 14.3% increase ranked behind roughly 100 metro areas in the report.
Percentage increases can be somewhat misleading, however.
Some metro areas languished at the bottom of the association's report because of low median prices; a sudden gain in prices sent their percentage price gains spiking. Decatur, Ill., for example had a 27.5% increase in its first-quarter prices, yet its median still is only $102,400.
The top five metro areas with the highest price increases were Kingston, N.Y., which rose 35.5% to $303,100; Bridgeport-Stamford-Norwalk, Conn., up 34.3% to $580,400; Atlantic City-Hammonton, N.J., a 34% gain to $277,200; Barnstable Town, Mass., up 33.1% to $567,600; and Boise City-Nampa, Idaho, a 32.8% increase to $422,600.