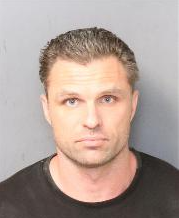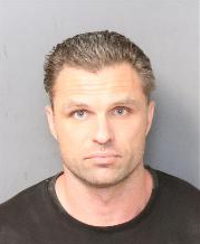 More than two years after a Colorado Springs woman disappeared, her husband admitted during a lunchtime conversation with his ex-wife that he killed her, an affidavit says.
Dane Kallungi, who was arrested this month in New Mexico, was booked in El Paso County jail Monday night. He is accused of first-degree murder in the killing of his wife, Jepsy Kallungi. Police issued a warrant for Kallungi's arrest after they heard him tell his ex-wife, Alaine Kallungi, that he killed Jepsy, the affidavit shows.
According to the affidavit, Dane Kallungi killed Jepsy in a fit of rage on the night of March 20, 2019, after she came home from visiting a Fort Carson soldier with whom she had an ongoing sexual relationship. Call records referenced in the affidavit show that someone made a 911 call from Jepsy's phone at 10:30 that night before immediately hanging up. Officers did not respond to the call because dispatchers could not determine the location from which it was made. The call was the last one documented from Jepsy's phone.
Alaine told police during an investigation that Kallungi had choked her on multiple occasions when the two were still married.
"Information gathered during this investigation suggests that Dane Kallungi strangled Jepsy Kallungi, during an act of domestic violence, causing her to be severely injured," the affidavit says. "He saw that Jepsy was 'suffering' which caused him to facilitate her death by his own hand."
If convicted of first-degree murder, Kallungi will be sentenced to life in prison without the possibility of parole.
The investigation into Jepsy's disappearance had largely stalled for nearly two years, until March, when Kallungi reached out to Alaine to set up a meeting. At lunch on March 26, he told Alaine he killed Jepsy, according to the affidavit. After Alaine told police what she had learned, a detective recorded a phone call between Kallungi and Alaine in which Kallungi revealed more details of the killing.
"I put her on the floor and it was like there was still some kind of breathing going on even though she was gone and I just, just regretted that," Kallungi said on the phone call, the affidavit said.
Kallungi put Jepsy's "body into the trunk of his vehicle, took his son to school the following morning, then went to work," the affidavit states. "After work, Dane took Jepsy's body to a remote area in Teller County where he buried her in a clandestine grave."
Later, Kallungi went to California where his father lived. He briefly returned to Colorado on April 7, 2019, where, upon learning police had searched his home, he again left for California, this time telling Alaine he wasn't coming back.
Police launched an investigation into Jepsy's disappearance on April 4, 2019, after her mother contacted police because she had not heard from Jepsy.