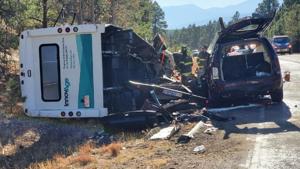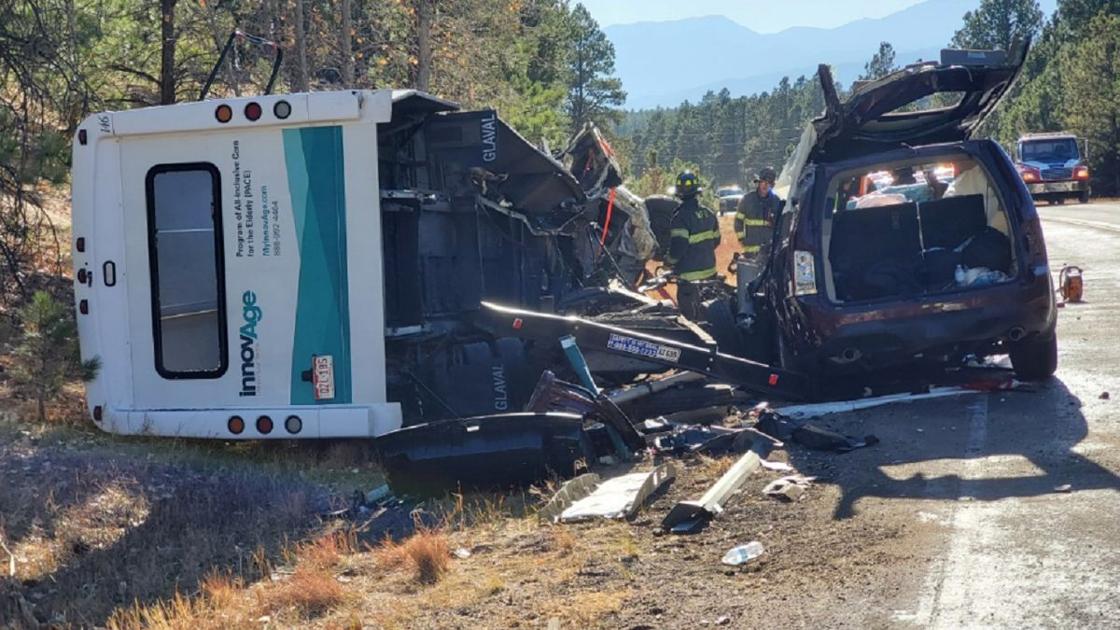 A driver killed in a crash Thursday morning involving a bus stolen from an Aurora nursing home was identified Friday, the El Paso County Coroner's Office said.
Sergio Sanchez, 66, of Colorado Springs, died in the three-vehicle crash on Colorado 83 around 11 a.m. after he was transported to the hospital, the coroner said.
Four other people, including a 7-year-old girl, were injured in the crash at the highway's intersection with Old Stagecoach Road in Black Forest, a news release said. Two other people involved in the crash were unharmed.
The 16-passenger bus was stolen about 9:30 a.m., police said.
Shortly after 10 a.m., the Aurora Police Department tried to stop the bus but the driver fled and police did not pursue it.
Around 10:20 a.m., Parker police saw the bus, which struck a car and drove away. Again, police did not attempt to chase after the bus.
The stolen bus was heading south on Colorado 83 when the driver lost control, swerved into oncoming traffic, and hit a Toyota 4Runner, killing 42-year-old Kizzy Aguirre, troopers said.
The driver of the bus kept going until it ran head-on into a Honda Pilot, which had seven people in the car, including Sanchez.
The man suspected of stealing the bus, Daihauonzadre Brooks-Jones, 20, of Denver, had serious injuries and was taken to a hospital.
Brooks-Jones was arrested Nov. 6 on suspicion of vehicular homicide and a string of other charges, said Deborah Mynatt, a spokeswoman for the El Paso County Sheriff's Office.