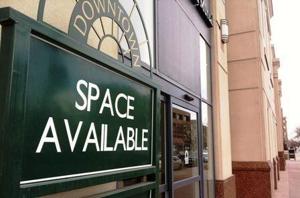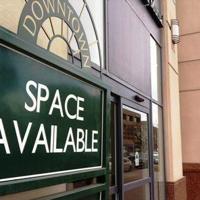 As the move away from the office during the COVID-19 pandemic rattled commercial real estate markets, Colorado Springs' office vacancy rate has climbed to its highest point in four years — 13.38% during the second quarter, according to a recent report from Colorado Springs Commercial, a local brokerage affiliated with national real estate firm Cushman & Wakefield.
The latest Springs office vacancy rate increased from 12.52% in the first quarter of 2023 and 11.3% in the second quarter of last year, while it also matched the vacancy rate during the second quarter of 2019, Colorado Springs Commercial reports show.
Despite the latest increase and vacancy rates that have hovered the past few years in the 11% and 12% range, the office sector remains in relatively good shape — buoyed by the presence and stability of defense contractors who need space and the fact that the Springs has avoided an overbuilt market that's plagued other cities, said Peter Scoville, a Colorado Springs Commercial principal.
"We have good demand in the market," he said. "It's not great, but it's good. I'm talking about on a historical level, not just with the last three years as a barometer. But rather, historically speaking, there's quite a bit of activity in the market with defense and other type tenants."
A majority of that demand has come from tenants who want smaller office spaces of 10,000 square feet or less, Scoville said.
At the same time, a number of companies appear to be requiring employees to work in the office, even as those employers continue to offer some form of remote working as a holdover from the height of the COVID-19 pandemic, he said.
"I don't see a shift going to a greater work-from-home environment," Scoville said. "In fact, I see probably just the opposite happening, where a number of companies are saying, 'yeah, you can work from home a couple days a week, but if you want a career, you need to be coming into the office.' We're hearing that more and more anecdotally."
Defense contractors, in particular, want employees in the office because of the nature of their jobs and the need for them to work in secure surroundings, Scoville said.
Those contractors are a backbone of the local office market as they work to serve Springs-area military installations, he said.
"We are heavily focused on the defense world in our market," Scoville said. "It's a little scary to have a lot of eggs in one basket, but that basket is very diversified, in that we've got missile systems, space defense and all of those programs that candidly are not going away in today's world. It's just a different iteration of them. But it's not going away."
The decision by the Biden administration and the Air Force to keep Space Command in Colorado Springs permanently will be significant for the local office market, Scoville said; the command will serve as an anchor for defense contractors already in the Springs, he said.
Losing Space Command, however, wouldn't have been catastrophic for the local office market because of the presence of existing defense contractors, he said.
Meanwhile, other markets have seen a demand from office users who are seeking rent reductions and concessions on the part of landlords, Scoville said.
The Springs, however, isn't in the same position, in part because of a lack of overbuilding, he said.
Speculative office construction — projects built on the expectation that tenants will come along at a later time — has been rare in the market since 2009, Scoville said. Instead, office projects have been built for specific users — so-called build-to-suits.
Even as vacancy rates have risen, so have asking rents, which averaged $17.87 per square foot in the second quarter, the latest Colorado Springs Commercial report shows. A year ago, office rents averaged $17.51 per square foot and were $15.75 in the second quarter of 2019.
"We deal with a lot of out-of-market brokers and companies that have multiple locations all over the country," Scoville said. "We're not the same as most other office markets, both over the last couple of years, but also currently. We have tenants coming up for renewal and they're going, 'Do you understand that we need a 10% rollback on our rents and we need concessions? Do you understand what's going on in the rest of the country?' And we kind of go, yeah, but it's not happening in Colorado Springs.
"We're seeing rates increase, concessions decrease," he added. "Our market, relative to most other office markets, is in pretty good shape. And I think that's a factor that people that have multiple offices around the country struggle with a little bit. You just don't have the opportunity as a tenant to come in and beat up the landlord as much, or even as close to as much in our market."