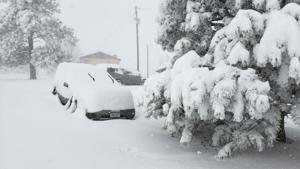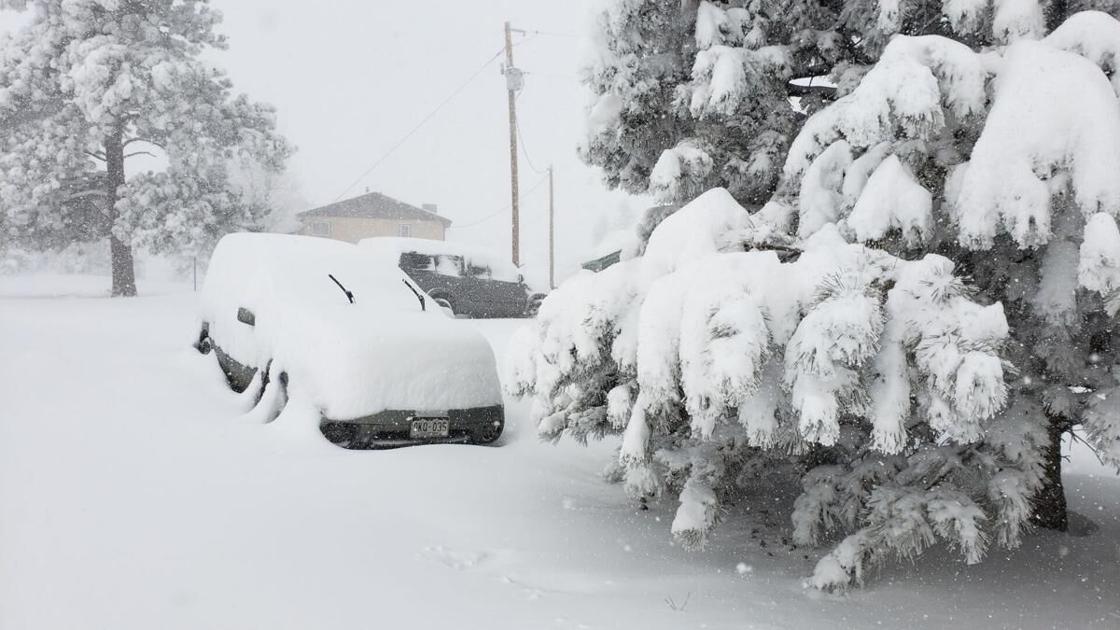 In some states, the month of March is a time when people trade in their winter coats for windbreakers as they turn their thoughts to springtime.
But when March comes blowing in along the Front Range, experienced residents stock up on rock salt and top off the gas tanks on their snow blowers.
March is typically the snowiest month of the year in the Pikes Peak region, and 2021 was no different. Colorado Springs saw nearly twice its average snowfall for the month.
On average, the city saw about around 15 inches of snow in over the past month, according to the National Weather Service in Pueblo. It was nearly double the 8.1" average snowfall, but only about half the record of 30.1 inches, set in 1909.
Denver had the second-snowiest March on record, according to the weather service's Boulder station. The region near Denver International Airport, which usually gets less than a foot of snow in March, saw 33.6", just shy of the record 35" in 2003.
The bulk of the area's snowfall accumulation took place in mid-March, when a large, slow-moving storm system settled over the state for more than two days. The blizzard left more than two feet of snow in parts of El Paso County and areas north, causing hundreds of flight cancellations at the Colorado Springs and Denver airports and stranding dozens of motorists on snow-packed roads.
The snow brought much-needed moisture to a state in the throes of a drought, however. Much of El Paso, Teller and northern Pueblo County benefited from the precipitation, according to the United States Drought Monitor website.
In early March, those areas had been designated D3, for extreme drought conditions. By the end of the month, they had been downgraded to D2 (severe) or D1 (moderate).
"The snow has helped with drought conditions considerably," National Weather Service meteorologist Klint Skelly said.