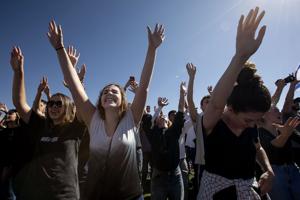 They danced, sang and swayed shoulder-to-shoulder, clasped palms with strangers and laid hands on their brothers and sisters in prayer. While the shadow of a deadly pandemic certainly underscored Saturday's Let Us Worship rally in Colorado Springs' Memorial Park, it didn't stop more than 2,000 mostly maskless attendees from enthusiastically, joyously, doing what they'd come there to do.
For many faithful, "a lot of the home churches … they've chosen not to open. This is really a chance for them to come (together) in such a freeing atmosphere. It was wild out there with people worshipping the Lord," said event organizer Steve Holt, senior pastor of The Road Church, after the event began to wind down at noon. "Just seeing the release of everyone dancing and experiencing God that way. …. This was a way to give them a venue where we could come and be free, and I felt it was really fun."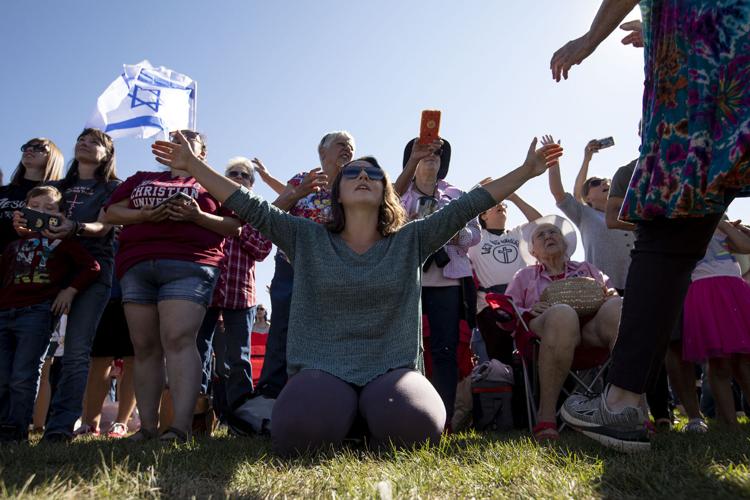 While Colorado's mask mandate only applies to indoor settings, the gathering Holt described as a "spirit-filled Lynyrd Skynyrd concert" disregarded a state public health order limiting outdoor gatherings to 250 or less, as well as health experts' strong recommendations to social distance and wear masks.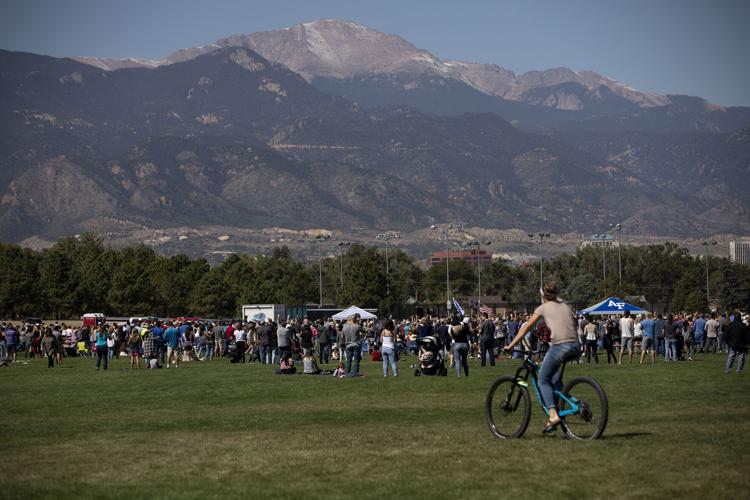 Houses of worship are exempt from state orders limiting the size of gatherings, although it is unclear if a park qualifies as a house of worship.
The event drew no apparent pushback from county health officials.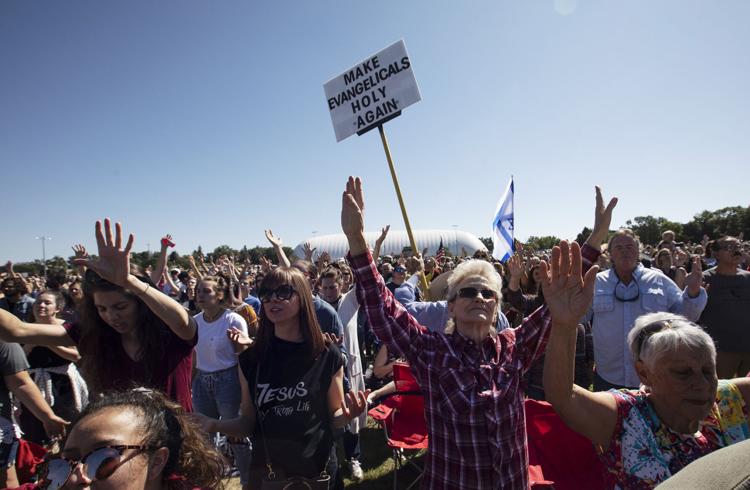 "I understand that people might be upset about not wearing masks," said Holt, whose Chapel Hills congregation has been meeting in person, under social distancing guidelines, since May. He said he trusts not only in the Lord, but the decision-making abilities of his flock.
Saturday's event, to promote "peace and unity during a time of riots and division," was a collaboration among local churches, including Calvary Worship Center and Iglesia Venga Tu Reino, and was led by Let Us Worship founder Sean Feucht, a musician and activist whose campaign has been barnstorming the U.S.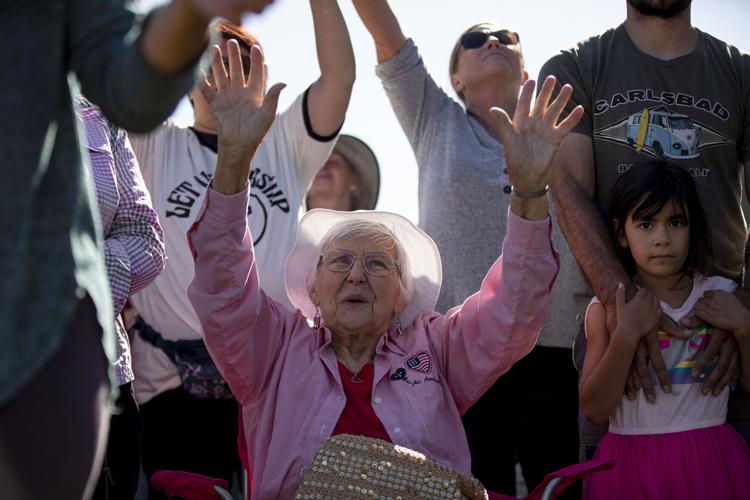 Springs resident Collin Crandall, who attends The Road church — and carried an American flag to Saturday's rally — said he attended to celebrate his faith.
"What brought me out personally, was, for one, I just love the community, and the fact that we need a revival," said Crandall. "And just the exercising of a right to assemble … because that's our God-given right."