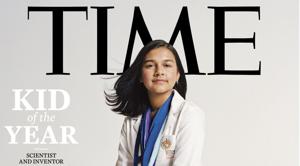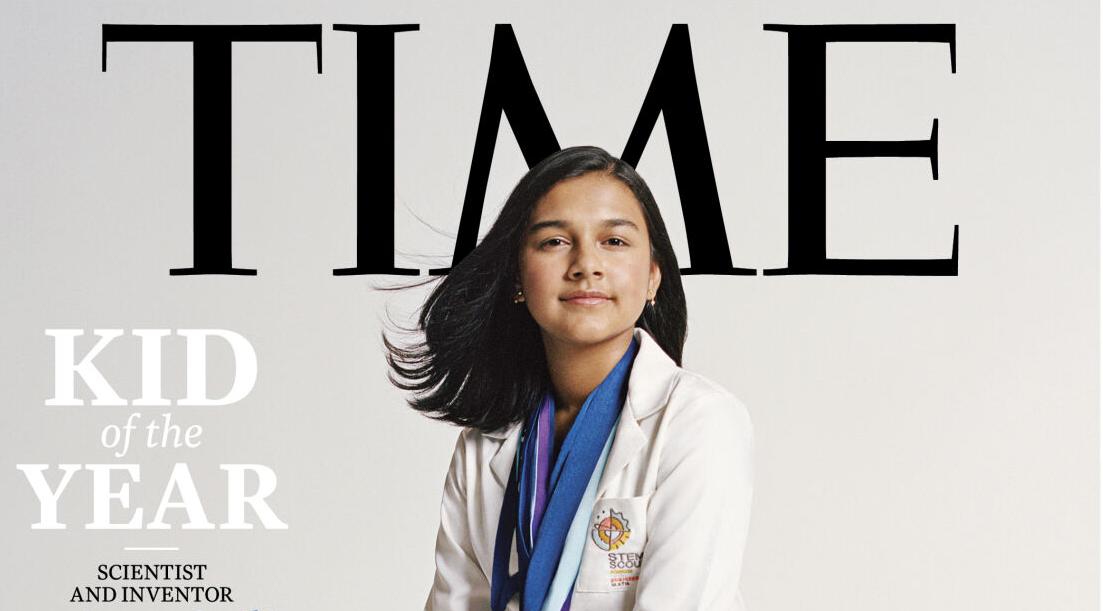 A 15-year-old Lone Tree scientist and inventor was named Time Magazine's "2020 Kid of the Year" Thursday.
For over nine decades, Time has chosen a person of the year, but for the first time ever, Gitanjali Rao, was named the Kid of the Year.
She will be featured on the cover of the Dec. 14 issue of Time, after being chosen from a field of over 5,000 contestants.
Although Rao is not old enough to drive a car, she has worked to use technology to address issues such as contaminated drinking water, cyberbullying and even opioid addiction.
In a Zoom interview with Academy Award-winning actress Angelina Jolie, Rao spoke about some of the technology she's helped create including Kindly, an app and Chrome extension that can detect cyberbullying at the beginning stages.
"You type in a word or phrase, and it's able to pick it up if it's bullying and it gives you the option to edit it or send it the way it is," Rao told Jolie.
The Lone Tree teenager also shared with Jolie the work she was doing to help detect bio-contaminants in water, such as parasites.
"I'm hoping for this to be something that's inexpensive and accurate so that people in third-world countries can identify what's in their water," she said.
But despite all the great accomplishments has accomplished before attending her senior prom, one of the biggest messages to others around the world is there are no such things as barriers.
"I don't look like your typical scientist. Everything I see on TV is that it's an older, usually white man as a scientist. It's weird to me that it was almost like people had assigned roles, regarding like their gender, their age, their color of their skin. My goal has really shifted no only from creating my own devices to solve the world's problems, but inspiring others to do the same as well. Because, from personal experience, it's not easy when you don't see anyone else like you. So I really want to put out that message: If I can do it, you can do it, and anyone can do it," she said.
Rao, alongside other finalists and honorees, will appear on the Kid of the Year TV Special on Nickelodeon on Dec. 11 at 7 p.m. ET and CBS on Dec. 21 at 9 p.m. ET.
Besides being featured on television, Rao and the other finalists will receive a cash prize from Nickelodeon and have the opportunity to be Kid Reporters for Time for Kids, with exclusive access to Nickelodeon events.