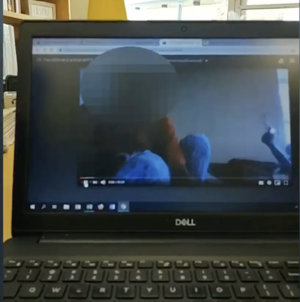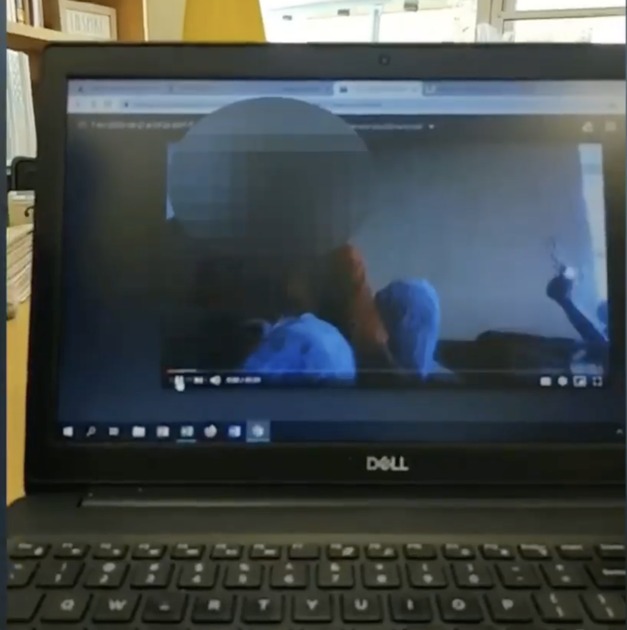 This isn't just about one school where they did a boneheaded thing with all kinds of consequences. This is about getting ourselves together, Colorado. When it comes to being reasonable, we're fraying at the edges.
Bonehead Middle School is just one example.
On Aug. 27 Isaiah Elliott and a classmate were horsing around during their online art class at Grand Mountain School in El Paso County. It was the first week of the school year at home and the children were still percolating with their summer wildness, the teacher and immediate consequences miles away.
Stories vary — and they shouldn't because it's adults in positions of authority telling them — but Isaiah clutched what appeared to be a pistol. Granted, it was lime green, fired Nerf darts and said Zombie Hunter on the side.
No doubt, Isaiah deserved a question or two and an effective scolding for goofing off. What Isaiah received, however, was a five-day suspension, a rap sheet, a new school and a lesson about getting on the wrong side of authority.
Rather than handle it like adults, Grand Mountain administrators called the law to do it for them, inviting people with real guns into a situation without one.
You can watch it on the body cam footage for yourself by clicking here. Curt is much more reasonable than I could have ever been.
Context is relevant here. It was the 68th day of a summer overheated by violence, protests, riots and political grandstanding over the long violent relationship between law enforcement and Black men.
Isaiah is Black.
The day before, a white 17-year-old in Kenosha, Wisconsin, killed two people and wounded another with an AR-15 rifle he bought with his $1,400 stimulus check, while he was furloughed from a part-time YMCA job. (Is that reasonable? Different column.)
Two men would be alive and young Kyle Rittenhouse wouldn't be looking at a long prison sentence if not for Kenosha police shooting an unarmed Black man, Jacob Blake, in the back seven times, leaving him paralyzed.
A lack of reason spreads problems like a broken pipe.
What Curt Elliott described to me on the phone sounded like an unfolding nightmare. His wife, Dani, received a call from the school's vice principal about Isaiah's art class shenanigans. Isaiah has a lot of toy guns, she explained, assuring the school her child had no access to a real weapon. She would help focus his attention in class when she got home, she said. For Isaiah, I'm guessing that was bad news enough, if things had ended there.
An hour and a half later, she received an email saying things had changed, and law enforcement was on the way to the home.
"So she immediately calls me and starts freaking out," said Curt, a medic at Peterson Air Force Base. "So I rushed home from the base trying to beat the police there."
Cops, young Black men, an assumption of a gun — the sickening common denominators flashed through Curt's mind as he drove. "I'm seeing the worst possible things in my mind," he recalled. "If they kick down the door, what's going to happen?"
He called his son and ordered him to go to the basement and stay there until he got home. I'm guessing Isaiah had learned whatever lesson he needed, if the story ended here.
Curt told the officer in his dining room that he had impressed upon his son the seriousness of the situation, especially in these racially violent times. That's good fathering, but a shame it's necessary.
If they had reasonably thought Isaiah was a risk to himself or others, it would have been correspondingly reasonable to roll a cruiser right away, not hours later, when his parents aren't home.
"We never have or ever will condone any form of racism or discrimination," Green Mountain said in a sparse statement.
The Elliotts found it odd, though, that the school had a recording of the class in the first place. They never said that was OK.
It wasn't illegal, but administrators sheepishly explained it was the first week of school, and they were still getting the hang of things.
"Safety will always be number one for our students and staff," the statement continued. "We follow board policies and safety protocols consistently, whether we are in-person or distance learning."
The district expressed its respect for privacy laws that "prevent us from sharing students' personal information which includes disciplinary action."
The Sheriff's Department said it did what it had to do.
"The School Resource Officer took the appropriate action and was kind and respectful throughout the interaction," the department's statement said. "His goal was to educate the involved parties," read: good intentions.
As much as we don't like it, the government steps in when people can't be reasonable. That's why a group of El Paso County legislators are running a bill to put some reasonable guidelines on remote learning, including permission to record.
Curt Elliott intends to testify in favor of it. It's been an investment of time working with his lawyers and the school district to work on solutions, he said.
He's hoping to teach his son a lesson about turning something bad into something better for others, he told me.