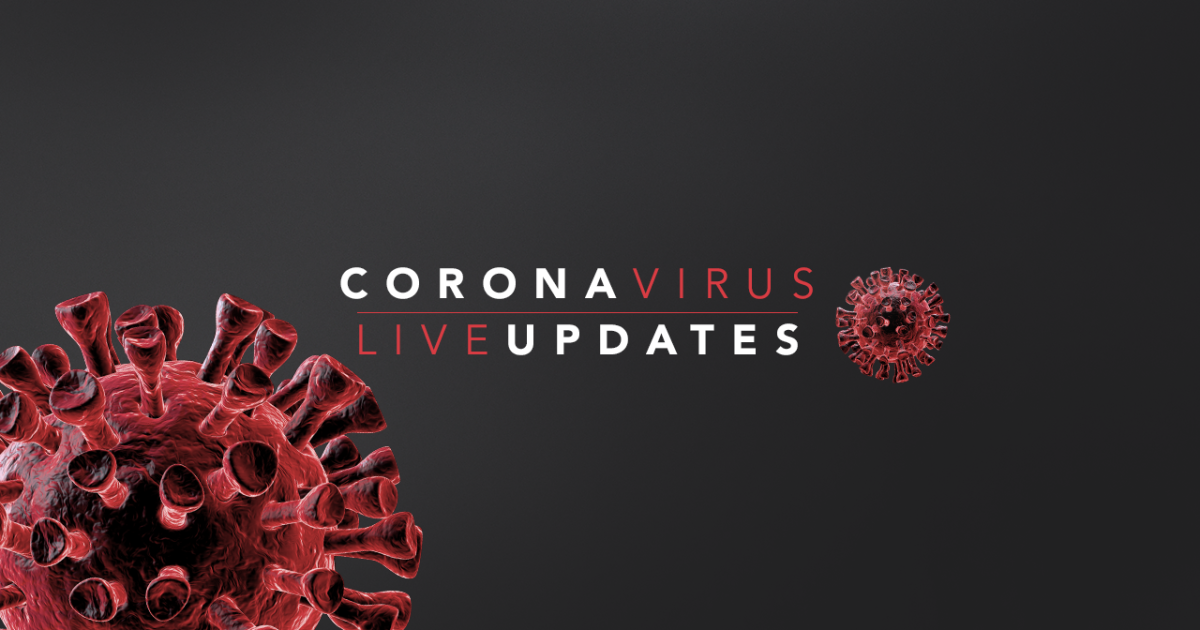 Today marks the first day that face masks will be required in certain public settings in Denver.
On Friday, Denver Mayor Michael Hancock issued a public health order requiring Denver residents to wear face masks in some public settings. The order begins today. Residents and employees will be required to wear face coverings while inside of, or waiting in line to enter, certain businesses, facilities or locations, such as retail stores, bus stops or health care facilities, the order said. Learn more — and read the full order for yourself — by clicking here.
READ MORE: List of Colorado businesses that are open
Click here for the latest update on the number of cases, the age, gender and location of presumptive positive, indeterminate and confirmed cases from the Colorado Department of Public Health and Environment.
Below, we're updating this blog with the latest information regarding COVID-19 in Colorado.
---
Latest updates:
Wednesday, May 6
9:57 a.m. | Colorado receives federal money for telemedicine
The state says the Centers for Medicaid and Medicare Services has approved an emergency funding request for $7.9 million in federal match money for the state's Office of eHealth Innovation and the Department of Health Care Policy and Financing.
The state says the money will go towards the state's health information exchange infrastructure and other emergency response technology for battling COVID-19.
"This funding will go toward innovations that include telemedicine and telemonitoring. This technology will help slow the spread of COVID-19 and provide Coloradans an effective and safe alternative to in-person care," Gov. Polis said in a statement.
9:50 a.m. | Gov. Polis to provide briefing at 1:30 p.m.
Colorado Gov. Jared Polis is expected to provide a briefing on the state's response to COVID-19 at 1:30 p.m. We will carry it live on our website, streaming apps, over the air and on social media.
5 a.m. | Happening today: Order requiring Denver residents to wear face masks in certain public settings begins
Today marks the first day of the Denver order requiring face masks in certain public settings.
"When we're at the grocery store, work or any other business, my face covering protects you and your face covering protects me," Hancock said in a news release. "The virus isn't going away any time soon. By wearing a face covering, you're doing your part to reduce the spread of infections and keep everyone safer."
Click here to read more about this order and what it means for you.
5 a.m. | Happening today: Colorado National Guard's F-16 flyover
The Colorado National Guard will do a F-16 flyover to honor COVID-19 frontline workers across Colorado this afternoon. The flyover will start at 4:30 p.m., beginning in Greeley and continuing to Fort Collins, the high country, the Denver metro area and then finishing in Colorado Springs around 6 p.m. Click here for details.
Warriors of the 140th Wing, Colorado Air National Guard, will fly F-16 Fighting Falcon aircraft around Colorado cities and towns on Wednesday, May 6, from 4:30-6 p.m., to salute those fighting on the front lines of the war against COVID-19. Approximate locations & times are below pic.twitter.com/SEg0j9pzDl

— Colorado Air and Space Port (@air_colorado) May 5, 2020
Click here for the live blog from Tuesday, May 5, 2020.