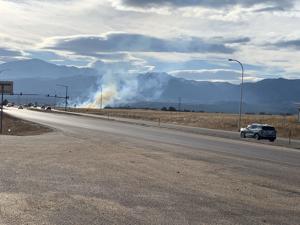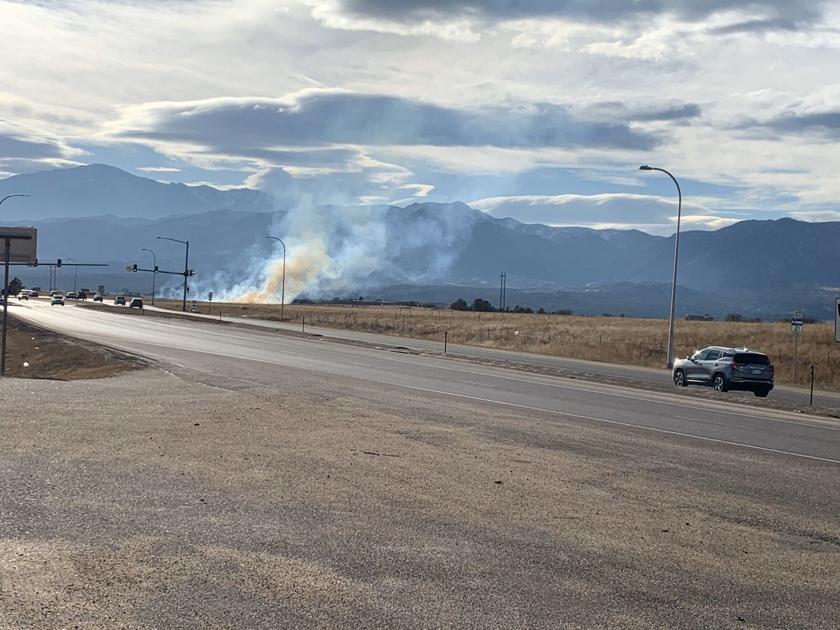 Firefighters contained a grass fire that grew to 9 acres Sunday afternoon near the Rampart Range campus of Pikes Peak Community College, according to the Colorado Springs Fire Department.
The fire, northeast of InterQuest and Voyager parkways on the city's far north side, was started by a malfunctioning hobby drone that crashed, the Fire Department tweeted about 6 p.m.
No buildings were damaged and 33 firefighters remained to watch for hot spots, the Fire Department tweeted about 4 p.m. Firefighters were aided by El Paso County Wildland Fire and the Black Forest Fire Department.