When a Harley-Davidson motorcycle parked in front of the Rocky Mountain Motorcycle Museum on Sunday, Pam Wear, the museum's secretary and treasurer, politely asked the rider to move his bike to the other side of Tejon Street. The problem, she said, was that the bike was too new.
"This is strictly a day for the classics," she said.
The exhibition center, located upstairs at 19 N. Tejon St., isn't typically open on Sundays. But it was a special day. The museum inducted nine new members — five posthumously — into its Hall of Fame on Sunday afternoon.
"There are several motorcycling halls of fame across the country," explained Jim Wear, museum president and executive director. "Ours honors people from the area who have helped move motorcycling forward to give us the lifestyle we enjoy now."
Inductees include motorcycle dealers, mechanics, tuners, racers and other contributors to the Colorado motorcycling community, Wear said.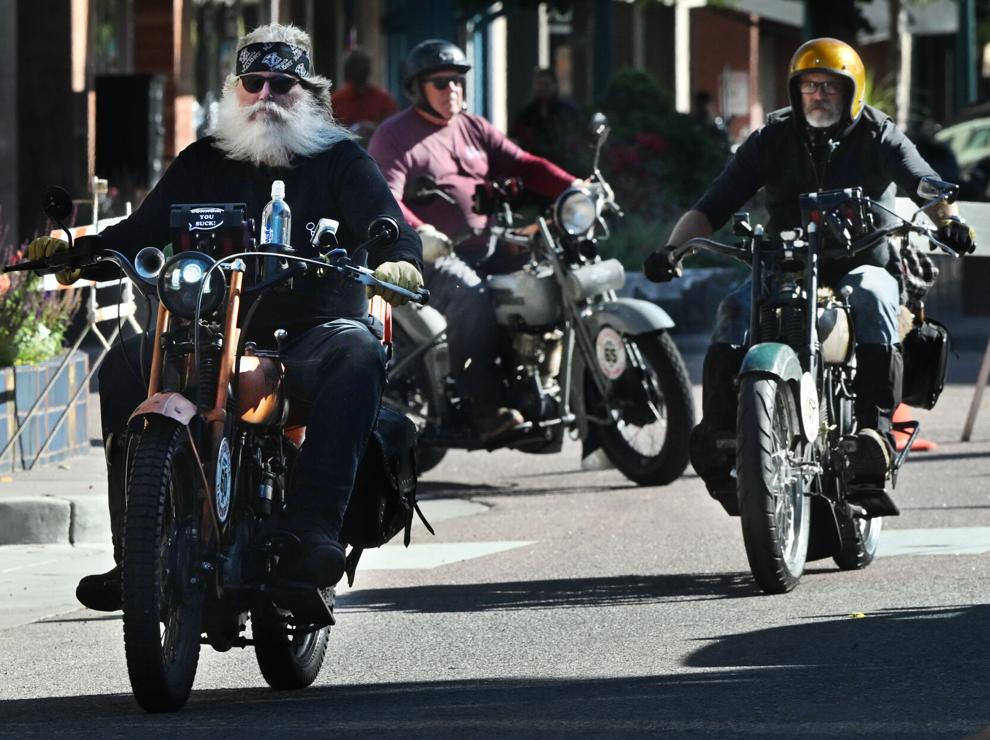 "It's a tightly knit group," he said of the biking community. "It's made up of people who enjoy excitement, freedom and camaraderie. That's the motorcycle lifestyle."
After the Hall of Fame induction, the museum remained open to welcome a group of bikers making a pit stop on a coast-to-coast journey that began Sep. 7.
The Motorcycle Cannonball Endurance Run is a cross-country ride of a specialized kind, officials said. Named for motorcycling and racing pioneer Erwin "Cannonball" Baker, the ride begins in Virginia Beach, Va., and culminates in Oceanside, Calif. What makes this ride unique is that the bike must be at least 90 years old to qualify.
"I can't even imagine making a ride in a bike that old — and I have a (bike made in) '73," said Scott Offord, a museum board member.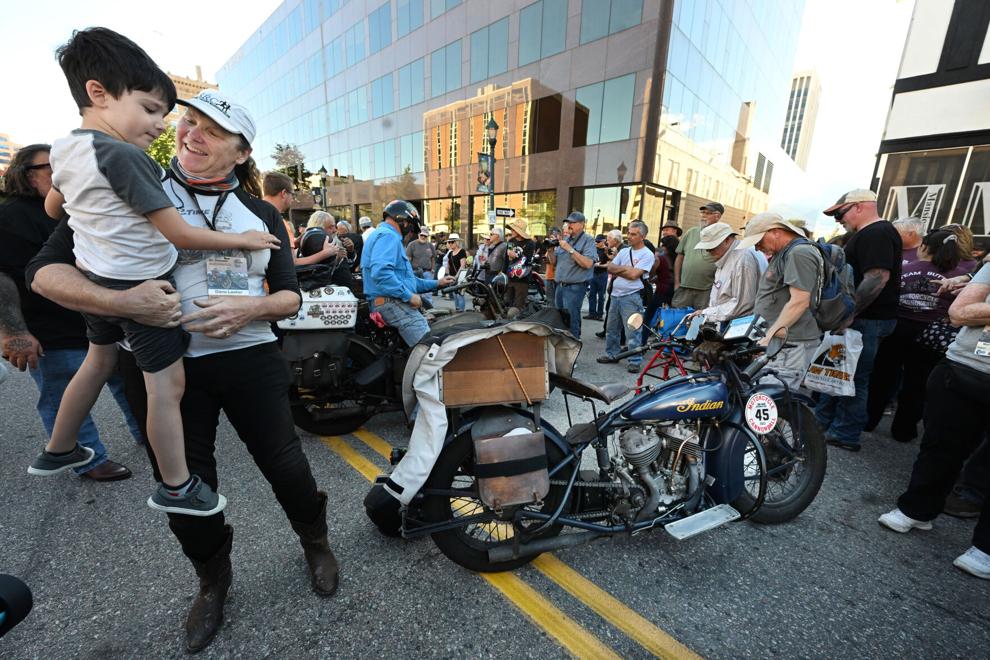 Michael Mooso, a veteran Cannonball rider, explained the urge to ride an antique motorcycle approximately 3,000 miles.
"We're nuts," said Mooso, who rode a 1922 Harley-Davidson. "I mean, at the time this bike was made, if you went into a Ford dealership and asked for the newest car they had, they'd sell you a Model T. You have to be crazy to want to ride a bike that old across the country."
The Cannonball Run is conducted in stages, Mooso explained. Sunday's stop was Stage Nine. About 80 motorcycling enthusiasts started the ride, but several had to drop out because their bikes broke down.
"We've lost a few people," said Mooso, who had to deal with multiple breakdowns himself. "And we expect to lose some more along the way."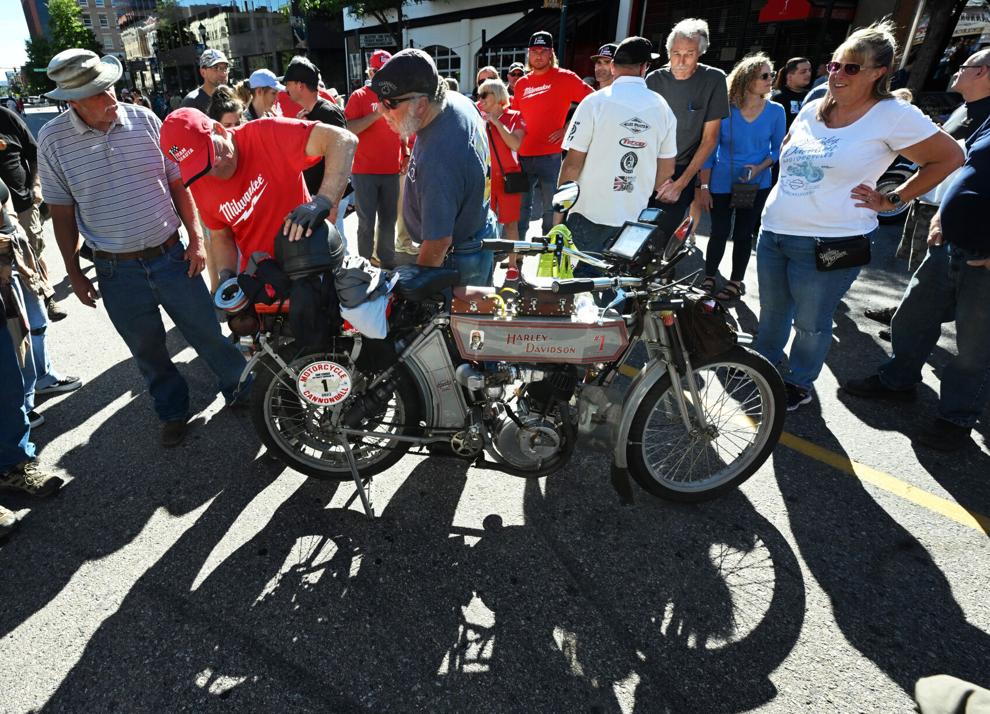 More than 100 motorcycles lined Tejon Street in anticipation of the Cannonball runners, and as each rider arrived, they were met with handshakes, backslaps and thunderous applause.
"They're kind of like celebrities in this community," Offord said.
The Cannonballers continue their westward ride on Monday and plan to arrive in Oceanside on Sept. 24, Mooso said.
"This is a world-class event," he said. "There's nothing like it anyplace else on Earth."