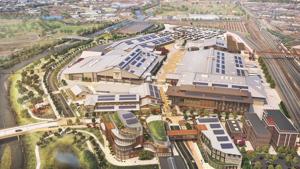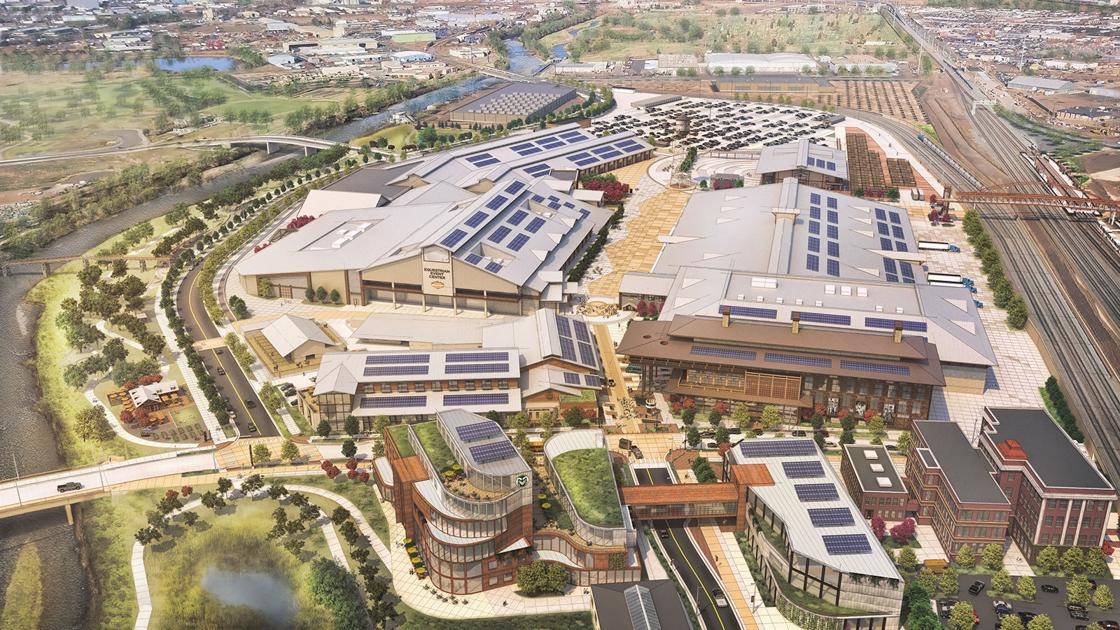 Colorado State University has announced the brand name "Spur" for its future campus at the National Western Center in Denver.
"Spur is a brand that reflects the innovation, forward movement, and discovery that will take place in the three CSU System buildings at the National Western Center," Amy Parsons, the executive vice chancellor of CSU, said in a news release.
Construction will break ground in the first quarter of 2020, and will likely wrap in 2022. The three academic buildings will focus on water, food and health, and are intended to offer greater public engagement than a traditional college campus.
Denver voters in 2015 approved measure 2C, which authorized up to $476 million to overhaul the National Western Complex to provide a year-round event center, improve the South Platte River and surrounding neighborhoods, and provide a space for CSU.
"The voters of Denver said yes to upgrading our neighborhoods," Mayor Michael Hancock said on the 2015 election night. "With this vote, the voters of Denver said yes to new parks and open space. With this vote, the voters of Denver said yes to agriculture innovation and agribusiness that will be spurred here on this site."
Among the planned facilities are an equine sports medicine clinic, a western art gallery and possible residential areas for students and faculty.