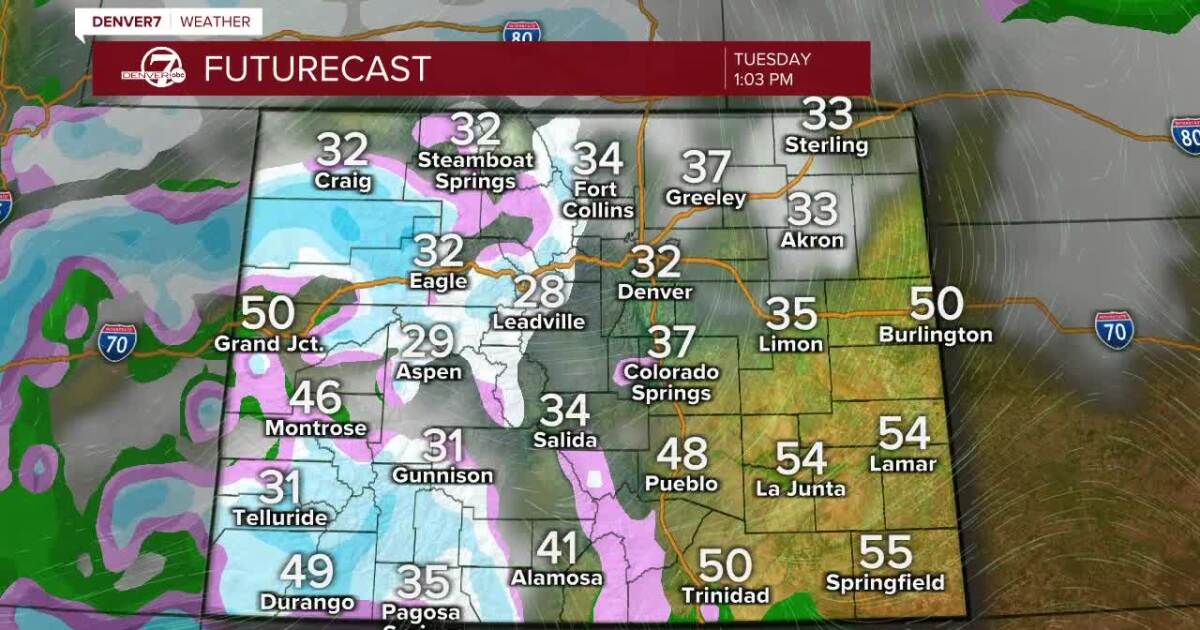 With 27.1 inches of snow recorded at DIA, this March 2021 storm is now the fourth-largest snowstorm on record in Denver.
MORE: Live Streaming | Forecast | Weather Page | Traffic Map | Closings & Delays | Radars
Click here to see snow totals.
Many roads are impassable this morning. Snow has ended, but it is cold and icy to start the week. Highs will be in the upper 30s this afternoon under a partly cloudy sky.
The foothills and mountains east of the Continental Divide received around 12-36 inches of snow. A few mountain locations ended up with 60 inches of snow! The eastern plains has seen a mix of rain and snow, but should get at least an inch of welcome moisture (melted total).
It will remain pretty unsettled through tomorrow. More mountain snow is expected, with light rain/snow possible over the plains Tuesday.
Much warmer by the end of next week, with highs near 60 degrees on Friday!
Denver7 Weather
Click here to watch the Denver7 live weather stream.