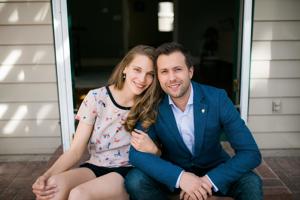 Not long after becoming volunteer Court Appointed Special Advocates about six years ago, Hope Forti and her husband, Kyle, were given a case with a single mother of six who was in danger of losing her home.
There'd been complaints the children were out of control and destructive to the property, and the woman's landlord was threatening eviction.
"With six kids under the age of 10, she was pretty overwhelmed, especially with possibly losing her subsidized housing," Hope Forti said.
"There are no shelters that will take a mom and six kids. And if you've got six kids going into foster care, the chances of them staying in one home are very, very unlikely."
CASAs are sworn officers of the court who support and advocate for at-risk kids in the judicial system. They work to keep children with their birth parents, and if that's not possible, walk beside them through the placement "journey."
How they provide that help isn't entirely written in stone. For the mother of six, the Fortis rallied community businesses, cold calling to ask for donated supplies of cabinets, carpets, paint.
"We had the time to make those calls, and we were basically able to replace a lot of the things in the house for free, based on community support," Forti said. "And they were able to stay in the home, and that was the most powerful thing for us to see — how people in the community, once they knew about the family, could help keep them together."
Colorado received a record 222,000 calls to the state's Child Abuse and Neglect Hotline in 2018. Of those calls, 13,000 became cases that plunged children into a legal system tasked with determining their future. Because of a shortage of volunteers, only about 5,000 of the abused or neglected children who needed a CASA in Colorado got one.
Studies have consistently found links between negative experiences in childhood and poor health outcomes as an adult. New research from Brigham Young University suggests that bad childhood experiences can be "negated" by positive ones, such as having a mentor.
A CASA can be that person.
"They get to know the placement, whether they're still in their home, with an open case, or with a kin placement … in a group home or in foster care. They meet with the teachers, the therapists … they have one case, so it gives them the ability to really get to know that child," said CASA Colorado executive director Jenny Bender. "A teenage boy might not open up if you take him to a Starbucks, but if you take him to the dog park and walk shoulder to shoulder with him and throw a ball, then all of a sudden he might share that he's struggling in his group home."
Volunteers go through 30 hours of preservice training. The time devoted to a case depends on how long it spends in the court system, and the number of siblings involved, but averages out to less than five hours a week. Many volunteers have full-time jobs and are raising families of their own.
"I know from my iPhone statistics, I spend 45 minutes or an hour every day mindlessly scrolling on some kind of social media or texting or something," said Forti, a mom of two. "Instead of that, I can be doing an email about my case, or working on my notes for the judge."
For the Fortis, CASA was an entree to foster care and the establishment of their own nonprofit, Foster Together, which marshals and coordinates volunteer support for foster families.
It's an experience Hope is grateful to have shared with her husband, Kyle. The popular and influential Colorado Springs political consultant was one of five people killed in a helicopter crash in Kenya on March 3.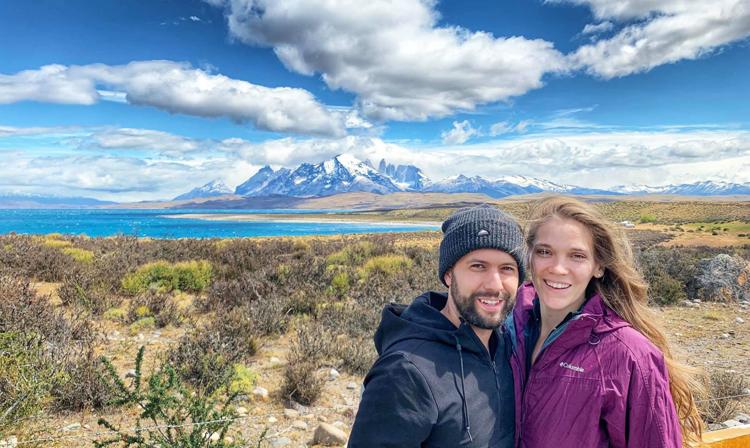 "I'm glad we did this together before he died, because it was so enriching for us. It changed our marriage a lot. That's why we became foster parents," Hope said. "It's also expanded my compassion. My son and daughter, there's not a lot different from them and the kids that I foster, or the kids in CASA, other than the fact they happened to be born into a family with more resources and less trauma."
CASA was founded in Seattle in 1977, and today there are nearly 1,000 programs in 49 states and the District of Columbia.
All are facing a shortage of volunteers. Colorado CASA's campaign to recruit 2,020 volunteers in 2020 aims to make a dent in that deficit in the Centennial State.
"Literally, if you don't have the people, the kids don't get help," Forti said.