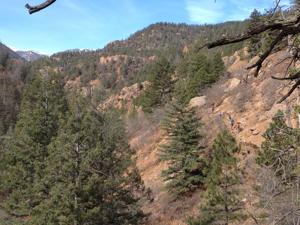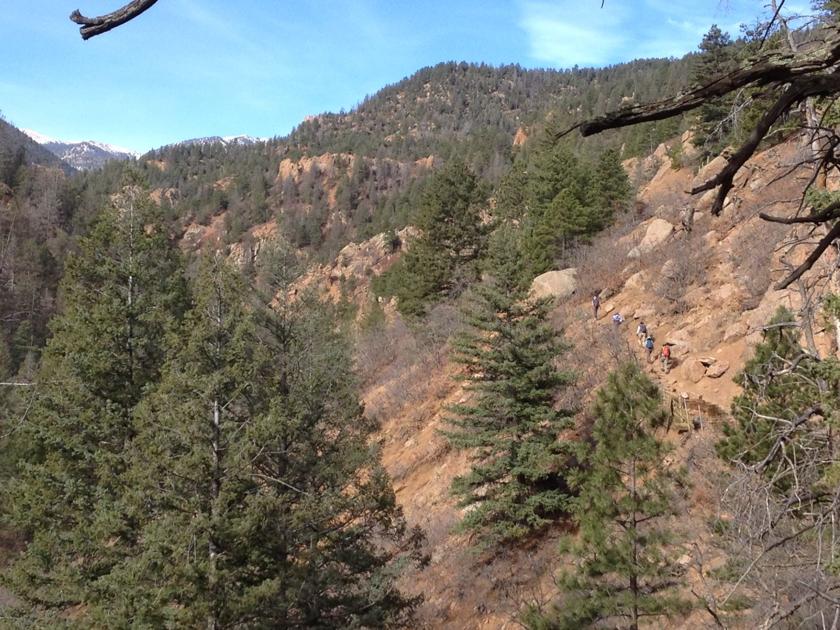 An inch of snow is expected to fall in Colorado Springs over the weekend, but the light sprinkling will not be enough to offset this winter's lag in moisture.
Usually by this point in the year Colorado Springs has had 14.4 inches of snowfall, the National Weather Service reported. But since July 1, 2020, Colorado Springs has only seen 11.1 inches of snow, which is about 3 inches less than the average. The lack of moisture through the fall and into winter could have serious consequences for the trees and the landscape in the region.
"If we don't get enough moisture to recharge the internal moisture levels of the trees, it does make them more fire prone," Dennis Will, the city forester said.
About an inch of snow is due in the Pikes Peak region Saturday, Weather Service forecasters predict. The brief storm will clear out Saturday night with sun expected Sunday and temperatures rising into the 40s by Monday.
Dry vegetation was a major culprit for a year of record setting wildfires during 2020 and Will said the trees growing around Colorado Springs such as ponderosa pine, Douglas fir, Pinon pine and junipers risk drying out if there's a lack of precipitation this season.
"There's nothing we can do there in terms of making up water deficits," Will said. "It either comes from nature or it doesn't."
But fire danger in the forests isn't the only issue with lack of moisture. Trees on street corners, in parks areas, and on private property are more susceptible to invasive insect species and disease if they grow unhealthy due to a lack of water.
The dry winter compounded the effects of several freezes during October and November of 2019 and a year of drought in 2020, put the trees under more stress, Will said.
That's why Dan Hopper, owner of Rick's Garden Center suggested watering evergreens with several gallons of water if there has been a stretch of two weeks with temperatures above 50 degrees, sunshine and no precipitation. Hopper also instructed tree owners to avoid watering during freezing weather because the soil could swell and break tree roots.
"People need to pay attention to the weather especially in hot, dry and windy conditions," Hopper said.
Staying vigilant about the weather and watering trees is important Will, the city forester said, especially because weather projections for 2021 appear to be very dry.
"The long term forecast does not look good," Will said.
"Private citizen need to be aware that the trees are having issues right now already before they even break bud in spring."