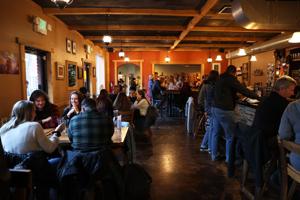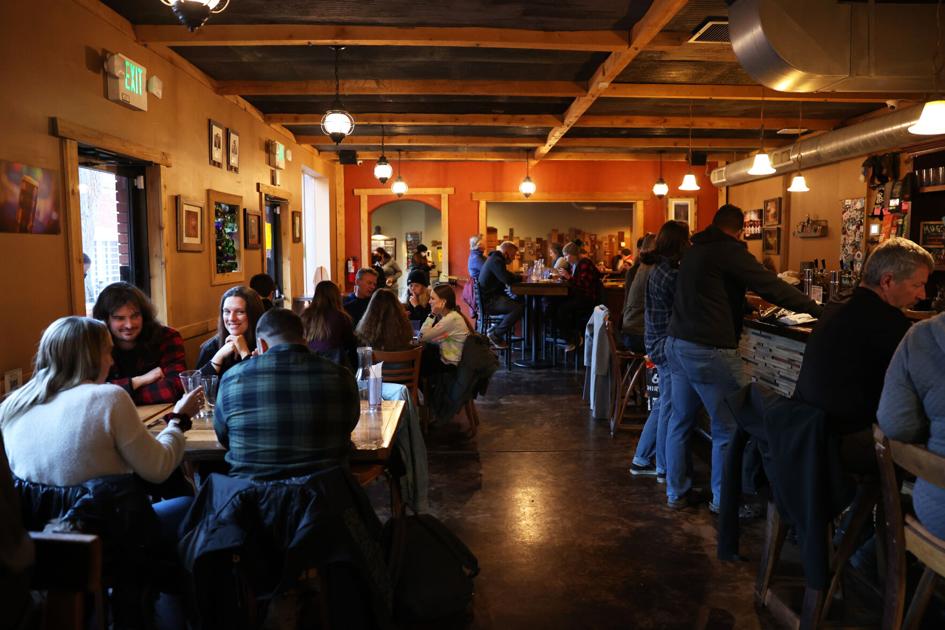 When Denver's Alternation Brewing Co. announced its permanent closure in September, owners Brendan Pleskow and Jenn Sickels wanted to make sure patrons didn't blame themselves for the loss of the 3-year-old brewery, which specialized in small-batch, vegan beers.
So they took to social media, to offer their thanks, their apologies, and an explanation to their fans.
"Although COVID-19 is a large part of our closure, we would like our customers to know that the mask mandates and capacity limitations have very little to do with our closing. Times have changed, mindsets have changed, and we aren't in a proper place to continue this journey," they said on Facebook. "The life we started at Alternation was a constant roller coaster of emotions, everyday, for three years. This pandemic leaves us enlightened and incredibly humbled."
Not so long ago, the story of craft beer, in a state of craft beer, was mostly rosy boom times and giddy trajectories. Even as year-over-year market growth began to slow, to a still impressive 4% in 2019, the biggest potential threat on the horizon seemed to be the idea of saturation, or a point when there would simply be too much beer to go around.
American beer drinkers, however, had consistently proved to be not only thirsty, but thirsty for more.
We're drinking more alcohol — 24% more than last year at this time, according to Nielsen market data on package sales through September. But, for the most part, we're doing our pandemic drinking at home.
For months, that was the only option.
About four weeks into the pandemic shutdown, the Brewers Association sent out a questionnaire to its member breweries in Colorado and nationwide, asking how they'd weathered the weeks of mandatory closures, what they'd done to survive, and how long they thought they could keep going under current conditions.
Based on responses from the April survey, the BA's chief economist Bart Watson predicted as many as one-third of Colorado's more than 400 breweries could close as a result of the pandemic.
"Luckily, so far that has not come to pass, but I think we are still unfortunately in the early days of this, with the tough winter coming," said Watson, whose Boulder-based nonprofit supports and advocates for the craft beer industry. "Right now, we aren't seeing closings nationally look that much worse than last year, but there's the possibility that under the surface a lot of breweries, like a lot of small businesses, are suffering right now. Breweries that opened in the second half of this had probably been planning to do so for multiple years. When we're really going to see the effect on openings is in the coming year or two, with breweries that had just started planning when the pandemic hit."
The number of closings could very well rise over the course of the winter, as the weather makes outdoor dining impossible, or at least more complicated, Watson said.
"When that outdoor space goes away — and right now, it doesn't seem like indoor space is coming back anytime soon … my message to beer lovers or people who want to support local breweries is buy direct, buy to-go and tip generously," Watson said.
According to data from the BA, between mid-March and October, 13 breweries and taprooms in Colorado closed their doors, including Iron Bird Brewing Co. in Colorado Springs. Also in the Springs, FH Beerworks shuttered its downtown location and Divide's Paradox Beer Co. abandoned plans to open an "outpost" at 522 W. Colorado Ave.
Dauntless Brewing, which had planned to open in the former Springs Auto Sales, in the 400 block of South Nevada. Avenue, scuttled those plans last fall. The owners had hoped to find a new location and be open by Spring 2020. As of mid-summer, negotiations on a new lease had fallen through.
"We've been sitting on our hands a bit due to all the uncertainty surrounding COVID, but are hoping to get back on track ASAP. Depending on a few factors we are looking to open late this year or early 2021," read the most recent update on the brewery's Facebook page, posted in July.
Weldwerks Brewing Co.'s plans to open it's first taproom outside its Greeley home base, near 31st and Colorado Avenue, on the Springs' west side, was just starting to gain momentum when the pandemic slammed down. Plans are still on, under a delayed timeline, assured Jake Goodman, the brewery's director of marketing.
"Our COS location is 100% still a 'go,' we just got a pretty gnarly delay due to COVID. We were in the home stretch of getting all our last permits approved when lockdowns started, and when the COS government opened back up we had to resubmit that last round of applications," Goodman said, in an October email. "As soon as we have those back we are full steam ahead on construction."
There are still more openings than closings in Colorado and nationwide, Watson stressed.
Between mid-March and the end of October, 17 breweries have opened in the Centennial State, according to the BA. Those include Pikes Peak Brewing Co.'s Lager House, which opened in the Trolley Block on South Tejon Street in Colorado Springs in August.
A number of other new breweries are poised for pandemic-era grand openings, including the Springs' Red Leg Brewing Co.'s, whose new $8 million brewery and multiuse complex continues to take shape, on Garden of the Gods Road. As of mid-November, Mash Mechanix was nearing completion in a renovated storefront along East Pikes Peak Avenue and teasing its grand opening on Facebook.
They'll be debuting at a time unlike any other in the history of craft brewing, when business as usual is anything but. With ever-evolving safety orders meant to curb the spread of the virus, brewers — and a majority of business owners — are living in a limbo without precedent, keeping their fingers crossed, and considering all the options.
"I think there's a lot of creativity from small businesses … and we're certainly seeing more breweries doing to-go, or selling their beer in packages for the first time," Watson said. "I think some of the creativity comes, too, from towns and localities. I think it's a mix of creativity on the part of breweries and the local town municipalities trying to help them out."
Breweries are partnering with each other, and with other businesses, to maximize their outreach. Towns and cities, including Colorado Springs, have opened sidewalks and closed entire streets to vehicle traffic, so dine-in businesses can expand their seating while still adhering to social distancing guidelines. Breweries are taking reservations, for the first time. FH Beerworks' east location in the Springs has a beer garden with COVID-compliant seating, and even a collection of outdoor huts
"I think if you dig in, you'll find almost every brewery is doing something new," said Watson. "My guess is if you call a brewery they're doing things they weren't doing six months ago, and that's just the nature of the business right now."
Smiling Toad brewery had literally just celebrated its grand reopening in a newly renovated building in Old Colorado City, in early March, when the pandemic shutdowns began.
The bigger space meant owner Biff Morehead had more room to work with, to create social-distanced seating. But as safety orders intensified, he still was forced to think outside the taproom box.
"I'm opening up the brewery space — just one table with chairs so if somebody wants to come in and be separate from everybody else, I can seat them down there. I call it the Brewers' Table," said Morehead, the week before Thanksgiving, as news of a spike in viral rates in El Paso County had brewers on edge and anticipating another rollback on dine-in capacity. "We're hurting, but I think we're doing OK and we'll be OK … if they don't shut down again."
During the first government-mandated closures of the pandemic, in March, the bank suspended Smiling Toad's mortgage payments and interest. That, combined with the dedicated support of patrons, helped the brewery survive the almost 10-week prohibition on indoor dining and shift to to-go service only, Morehead said.
"I can't speak highly enough of the beer community that stepped up and was coming in, buying much more beer than they needed just to keep the brewery supported," said Morehead. "If it comes down to that again, I hope they can save us once more. I'm counting on it."
On Friday, El Paso County moved to high-alert "red level" safety restrictions, which include a ban on indoor dine-in service and require outdoor diners be seated at least 6 feet apart.