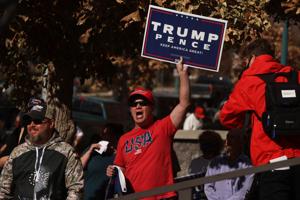 While cities across the country prepared Tuesday for possible protests and rallies supporting President Donald Trump, El Paso County Republican party leaders said they weren't organizing or aware of any protest events scheduled to mark Inauguration Day in Colorado Springs.
One club was even urging residents to stay at home.
County Republican Party Executive Committee Member Eli Bremer said he thought the violent protests at the U.S. Capitol on Jan. 6 likely ended support for Trump as a future presidential candidate and Republicans across the nation would be moving on from him.
"The Trump era is now officially over," Bremer said.
Even as the Joe Biden administration just gets started, Bremer said he expected 2024 Republican presidential hopefuls to start laying their campaign groundwork soon and that the party would shift quickly to coalesce around new personalities.
But a Facebook post this week by the Colorado Springs Republican Women urging "patriots, conservatives and Trump supporters" to stay home Saturday through Wednesday because the riots at the capital were staged and future armed protests could be used to support legislation that would hurt gun rights showed Trump's influence is still resonating with some. The post quoted the president saying "Go home in peace," a phrase he tweeted the day of the riot.
The GOP group's post also stated, in part: "On Jan. 6, we saw just how far the left will go to take over our country by staging a riot at our nation's capital." An FBI official said last week there was no indication that Antifa activists had staged the violence, the Associated Press reported.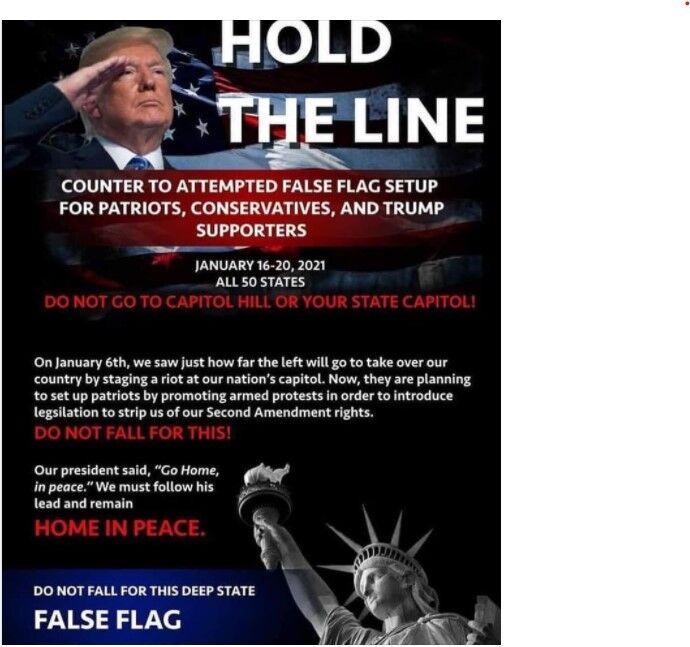 Vickie Tonkins, president of the club and El Paso County Republican Party chairwoman, said she was not aware of the post, but she didn't see a problem with it.
"What proof is there that it was staged by Trump supporters?" she said of the capitol riot.
She said she also thought Trump could continue to play a role in the Republican party nationally.
"I don't see President Trump riding off into the sunset," she said.
Since the riots, numerous Trump supporters have been arrested for their involvement in the Capitol takeover, including five men from Colorado as well as Tim Gionet, also known as to social media personality "Baked Alaska," and Derrick Evans, a former Republican West Virginia lawmaker.
Bremer said Republicans should be careful to make sure their statements are true and accurate because it hurts the credibility of others when they pass along false theories.
"Republicans need to self-police and say, 'We're going to be responsible mature adults,' " he said.
The El Paso County Republican Women didn't plan to be involved in any protests and expect to focus on voter education and promoting ideas in print and on social media, club treasurer Candi Boyer said.
"The problem with the physical protests is they can easily turn into mob, and a mob mentality is not a good one in the long run," she said.
Her club will focus on local issues in the coming months, including the upcoming Colorado Springs City Council election.
The Associated Press contributed to this report.